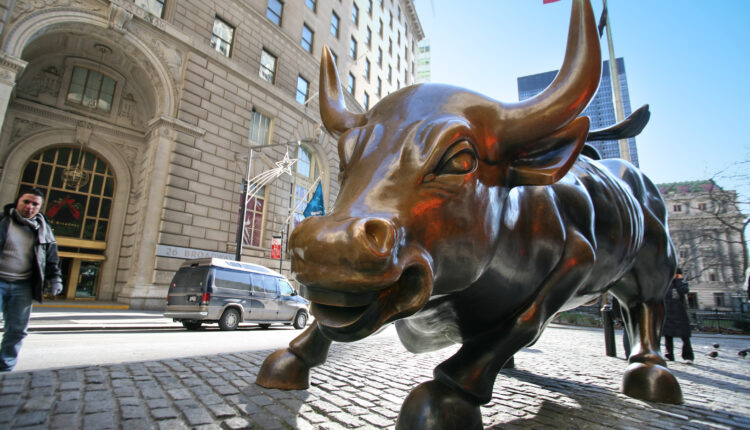 Gambling Stocks Surge As Cuomo Touts New York Sports Betting Opportunity
Sports betting stocks received a nice bump today following reports that New York Governor Andrew Cuomo has once again commented on his support for the advancement of regulated sports betting in the Empire State.
DraftKings (NYSE: DKNG) was trading up 6.2% early Wednesday, hitting a share price of $50.54, with Boyd Gaming (NYSE: BYD), Caesars Entertainment (NYSE: CZR) and Penn National (NYSE:PENN) also enjoying gains.
"New York has the potential to be the largest sports wagering market in the United States," claimed Governor Cuomo in a recent statement. Cuomo continued that "by legalizing online sports betting we aim to keep millions of dollars in tax revenue here at home, which will only strengthen our ability to rebuild from the covid-19 crisis."
Just prior to Christmas Governor Cuomo expressed his desire to seek new tax revenue opportunities for the financially crippled state.
"Are there other ways to get revenue? How about marijuana? How about sports betting?"
With neighboring New Jersey leading the country in overall sports betting revenue, it is easy for New Yorkers to look across the Hudson River and see the massive opportunity that their state is missing out on.
Estimates suggest that New Yorkers account for nearly $1 billion ($918.8 million) of the total money wagered in New Jersey in 2020 alone. The states population combined with the numerous professional sports franchises that call the state home would easily push New York over their neighbors in the south.
Cuomo addressed this revenue leak directly, stating that "the current online-sports-wagering structure incentivizes a large segment of New York residents to travel out of state to make online sports wagers or continue to patronize black markets."
With nearly $200 million in revenue being left on the table, these recent market moves anticipate that the state might have no choice but to swiftly adopt legislation to expand the digital sports betting offerings in the state.
If today's moves were any indicator, eager investors should follow the New York legislative calendar, as even a scheduled argument would likely see stock values surge once more.