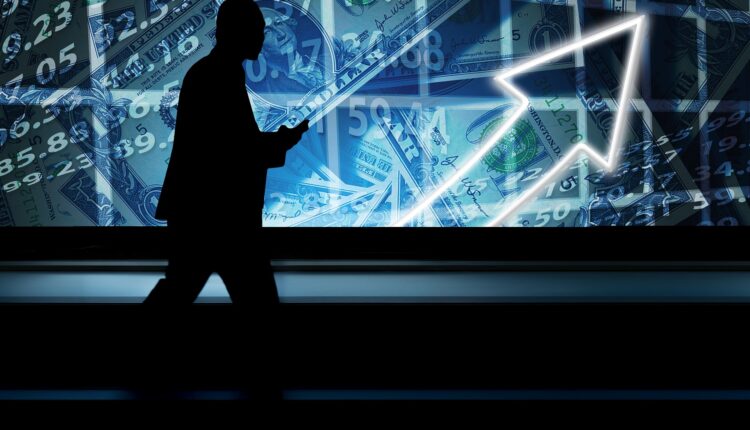 Goldman Sachs Raises Four Sports Betting Stock Price Points After Record $40 Billion Industry Valuation
North America's sports betting craze continues, and with numerous states having adopted legislative measures to allow for the expansion of regulated sports betting markets, millions of Americans are getting their first taste of the nation's latest craze.
Sports fans aren't the only ones placing bets though, as financial markets have made clear that investors are seeing this growing sector as one of the surest bets on Wall Street. Profitable runs combined with rapid expansion continue to see the iGaming sector cruise analyst past price point expectations, and with much of the country still contemplating an entrance into the market, it's not too late for investors to jump on the sports betting stocks train.
Goldman Sachs maintained its bullish stance on the sector in Monday's note to clients: "We expect a combination of favorable legislation and consumer adoption to drive growth in U.S. online sports betting and internet gambling (i-Gaming) from $900 million/$1.5 billion markets today to $39 billion/$14 billion in 2033, equating to 40 percent/27 percent CAGRs for over a decade."
This $40 billion matches the US market estimate DraftKings presented in their March 9th investor day presentation, adding that Canadian markets held the potential for an additional $5 to $8 billion.
While the estimates are the same, the timeframes are quite different, with DraftKings only predicting a $22 billion US market value in a few years. This estimate was reliant on 100% legislative cooperation.
Goldman Sachs is wagering that DraftKings' long-term estimate could come to fruition in the next 10-years. This estimate is clearly a good sign for investors who bought in early, but also signifies that it is not too late for investors to get in at the ground level.
Complete acceptance across the North American landscape remains highly doubtful, at least for the foreseeable future as states like Utah have openly expressed their disdain for the practice.
Publicly traded casino companies have long been viewed as under the consumer directory sector. Brick-and-mortar casinos relied heavily on travel and leisure spending from consumers, all of which is directly impacted by the economy.
Not only are these landbased establishments vulnerable to economic swings, but their sports betting profit margins are relatively low.
Online betting platforms break this mold, as overhead costs are cut drastically and the business is able to perform at levels more closely related to the sporting calendar as opposed to economic swings. This also improves spending margins, as online and mobile products to focus marketing efforts around events, scheduling when to go heavy and when to pull back as seasonality dictates.
Goldman Sachs added that "sports betting and i-Gaming do not have physical distribution centers, so capital requirements are far more limited, particularly when comparing online to off-line equivalents across categories."
"As a result, returns on invested capital have the potential to be significantly higher than other categories with physical products, allowing for more moderate decremental margins."
This promising valuation also saw Goldman Sachs raise the price targets for some of the biggest names in the space. Days after being added to the S&P 500, Caesars Entertainment (NASDAQ:CZR), Penn National Gaming (NASDAQ:PENN) were upgraded, with the firm also raising price targets on DraftKings (NASDAQ:DKNG) and Rush Street Interactive (NYSE:RSI) as well.
The firm's analysts were extremely interested in sports betting brands with strong ties to media outlets and highlighted Penn National's partnership with Barstool Sports as one that offers great promise. Penn National's price target was increased from $139 to $153.