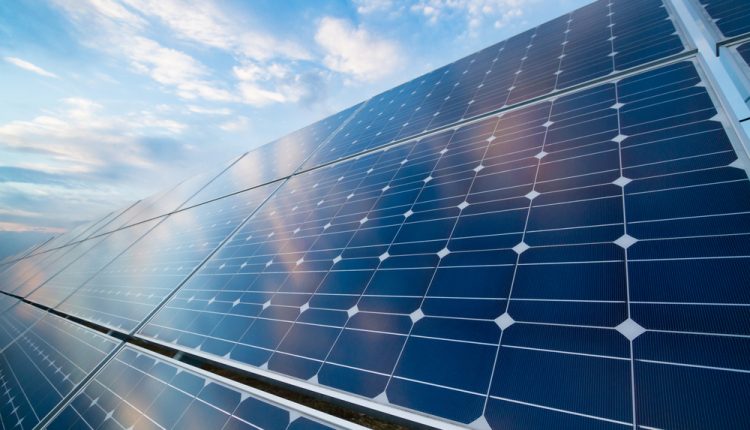 It's a Greta Thunberg World. Where Are the Green Investing Opportunities?
It's undeniable: climate change is on everyone's minds. From the rise of sixteen-year-old Greta Thunberg, the young Swedish climate activist, to the concerning news of wildfires in Australia, the business world is turning its attention to green investing. But is it profitable? And if so, what should investors be watching?
Surprisingly, the green energy sector is on the rise after being considered a wild card for years. According to Yahoo Finance, it's no longer quite the uncharted territory it was before. "With the war against climate change in full swing and a growing number of investors willing to put their money where their values are (or, indeed, where they see the money coming from next) the clean energy sector has lately been sizzling hot."
As businesses become more sustainable and fossil fuels less readily available, investors have a chance to jump on green investing opportunities that could be the wave of the future. Here are the four investment sectors we're looking at.
Carbon Capture
This new innovative technology, which uses processes to directly capture carbon dioxide from the air, has been ready to boom in Canada. According to David Keith, a professor at the University of Calgary and current Executive Chairman of Carbon Engineering Ltd., it's not all that expensive, either, and will meet upcoming regulations for climate change. He comments in the Financial Post, "In the long run, the way this will work is (having) regulations that prevent us from using the atmosphere as a waste dump for carbon. Nobody expects these climate regulations to just go away."
Other companies we're watching include CleanO2 and Pond Technology, featured as part of an article on JWN Energy. CleanO2 manufactures home carbon capture devices for furnaces, while Pond Technology developed a process to take untreated emissions from industrial plants to create everyday products. Both seem poised to corner this innovative market.
Bioengineering
Focusing on life sciences and pharmaceuticals, this industry's research has been more in-depth than ever. According to Investor's Business Daily, biotech stocks are on the rise for 2020. "The best biotech companies to invest in tend to have a commonality: a strong streak of earnings growth," they say.
To that end, we're watching Incyte (INCY) in particular. With a massive earnings growth of 128% over the past five years, their medicines have been approved to treat cancer and rheumatoid arthritis. Their innovative small molecule drug process uses cutting-edge research and technology in the medical sector – and we're interested to see how their new pipeline will change the way we look at these diseases.
Farming
Agtech has faced increased production costs, sustainability issues, and labor shortages within recent years. But with the world population expected to grow to almost 9 billion by 2050, innovative solutions are needed to increase global food production without bleeding the planet dry. According to RocketSpace.com, food production must increase by 70% to support the world's new population load.
We're watching this top startup in the Agtech industry ready to lead innovation in agriculture. With consumers thinking green and wanting to know where their food comes from, Kakaxi Inc. allows an in-depth look into hyper-local weather data and farm conditions. According to their site, their devices use ultra-wide camera to capture time-lapse video of food growth, is solar powered, and connected by 3G. With this newfound knowledge, consumers can choose options that both feed their families safely and save the planet.
Renewable Energy
Perhaps the most-scrutinized green industry these days is the renewable energy sector. With the energy demands of billions of people around the world, companies are hard-pressed to keep up while staying sustainable. However, innovations within this sector seem to be rising in 2020.
According to the Motley Fool, the two best energy stocks to buy now are NextEra Energy (NYSE: NEE) and First Solar (NASDAQ:FSLR). These companies are leading the charge in solar and renewable energy, and may just convert wind, solar, and nuclear energy into mainstream sources. NextEra has long been a company to watch, and its custom energy solutions are leading landowners to consider sustainable options more and more. First Solar, a manufacturer of solar panel solutions, uses technology that converts solar energy efficiently with a spectral response of up to 4%.
These, and other green investing opportunities, may be where the market is leading the industry. The main question is, where will you put your money?