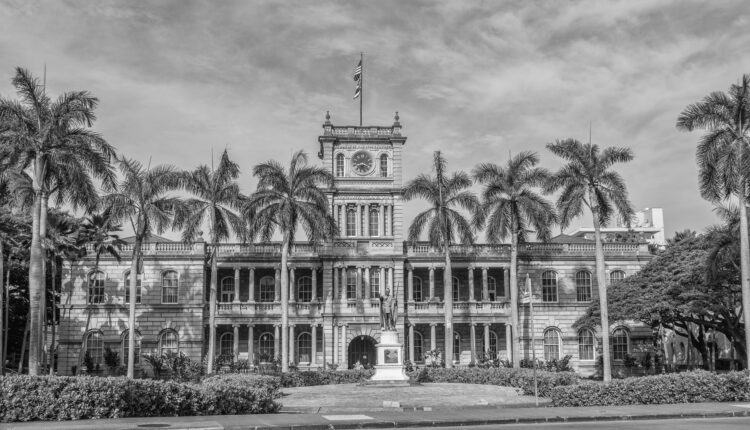 On Tuesday, the Hawaii Senate approved a bill to legalize cannabis, in addition to separate legalization that expands the state existing law regarding decriminalization.
In a vote that cleared the full chamber 20-5, adults in Hawaii would be allowed to possess up to one ounce of cannabis and cultivate for personal use.
The second vote, which passed 24-1 increased extended the criminalization of cannabis possession of three grams to 30 grams, which would result in a fine of $130 with no threat of jail time.
The legislation would require the state's Department of Health to craft rules around business licensing and retail sales by July 1 of this year, yet there has not been a proposed date for when retail sales in the state would start.
Hawaii already has a medical cannabis program in place, and the proposal for adult-use legalization states that the medical cannabis program will remain as is, allowing medical patients to possess up to four ounces. As of August of last year, there were 29,475 patients registered in the state's medical cannabis program.
These pieces of legislation are now off to the House to get final approval from the legislature, yet there is a degree of uncertainty on how the Democratic state's governor David Ige will approach these pieces of legislation.
Both pieces of legislation now head to the House for consideration. Should they get final approval from the legislature, however, it still remains to be seen how Gov. David Ige (D) will approach them.
Among his concerns is the messaging legalization in the state, in absence of federal legalization, would give to Hawaii's citizens: "I'd have to look at it. I do have concerns. Marijuana is still a Schedule I substance, which is highly regulated by the federal government," Ige said in an interview, "Until that is changed, it is confusing for the public to think that it's legalized here but, if they were to carry it beyond certain quantities, they could actually end up getting prosecuted and sent to prison for a very long time."
According to the Drug Policy Forum of Hawaii (DPFH), there are up to 1,000 arrests for cannabis possession each year. The organization is concerned with seeing social equity programs built into legalization to ensure the direct participation of Native Hawaiians and those disproportionately affected by prohibition.
Despite his concerns, these measures that cleared Senate passed by veto-proof supermajorities. Based on Ige's flip-floppy attitude towards cannabis, it's anticipated that the Governor could take a hard-ball position on the regulations as they develop.