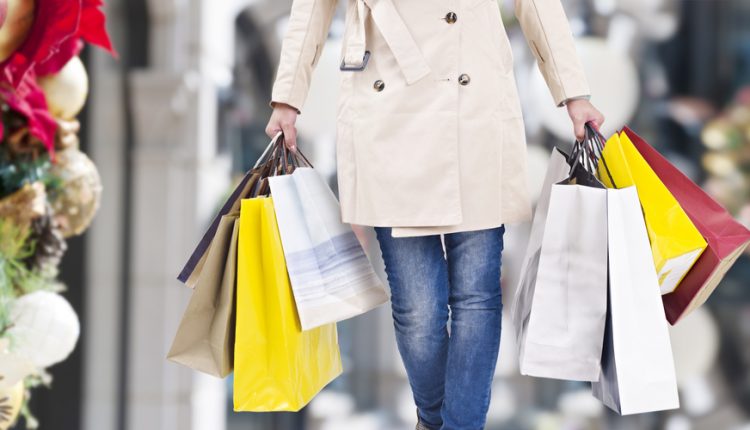 Holiday sales expected to hit $1 trillion – what will the average consumer spend?
This holiday season, retailers are expected to have a banner year with holiday sales forecasted to breach the $1 trillion-dollar mark for the first time ever. This record comes at the end of a rough year for the retail industry in North America, giving analysts mixed feelings about its overall health.
E-Marketer, a business research firm, forecasted that U.S. holiday retail sales would reach $1.008 trillion USD, citing a 3.8 per cent growth from last year. Brick-and-mortar locations remain as the dominant shopping choice for holiday shoppers at 86. 6 per cent, though its share is slowly giving way to e-commerce options.
In the report, eMarketer's principal analyst Andrew Lipsman stated that growth was largely driven by a robust consumer economy, low unemployment, wage growth, strong stock market and consumer confidence. However, Lipsman also added: "At the same time, rising tariffs, trade war tensions, stock market volatility and dampening consumer sentiment all weigh on the season's growth potential. A shortened calendar between Thanksgiving and Christmas also presents a challenge."
These figures make sense from an average consumer level as the National Retail Federation reported that Americans plan to spend an average of $1,047 USD. This amounts to a four per cent increase this holiday season. According to financial services firm PwC, Canada shares its desire to spend this holiday season with its U.S. neighbour, with 59 per cent of consumers planning to spend the same amount as last year and 24 per cent planning to spend more. They also planned to loosen the purse strings a bit more during the holidays, citing an average spend amount of $1,593 CAD ($1,199 USD) and an increase of 1.9 per cent from last year.
The Christmas cheer for some consumers is there, though financial analysts have concerns about retail companies heading into the holiday season: there's a lingering warning of recession, trade war impacts, lower overall retail sales in Canada and the U.S. and a few major brick-and-mortar retail companies missed earnings. These trends have impacted retail markets on both sides of the border with an increasing rate of shuttered stores and declining foot traffic in shopping malls.
These reports came around the same time that many prominent retail companies like Macy's, Kohl's and Nordstrom had slumping stock prices with Macy's and Kohl's recording sales declines in recent earnings reports. In its Q3 financial reporting, Macy's revenues reached $5.17 billion USD, falling short of its $5.32 billion USD expected revenues. Macy's CEO Jeff Gennette described the sales decline as "steeper than expected", prompting a drop in shares prices in early November. Kohl's reported revenues of $4.36 billion USD, short of the expected $4.40 billion USD. Nordstrom and Macy's were able to recover as the month went on while Kohl's remained low.
There are certain late-cycle market indicators that suggest these optimistic figures may be your regular holiday flash in the pan: Refiniv Datastream and Manulife Financial reported a decline in Canadian retail sales activity over the course of 2018 and 2019. Similarly, the Commerce Department reported an unexpected decline of 0.3 per cent in September – just in time for the holiday season.
On both sides of the border, the proverbial "retailapocalypse" has also escalated between 2017 and 2019, taking down retail titans like Sears, Payless Shoesource, ToysRUs, Barneys New York, Forever 21 and A.C. Moore. The biggest cause of these closures was being buried by debt, especially as rents across shopping malls rose and revenues slowed down from a lack of foot traffic in malls. Aside from binge spending during the holiday season, retailers have struggled in an uncertain economy and with shifting shopping attitudes that has swallowed sales revenues and vacated mall space.