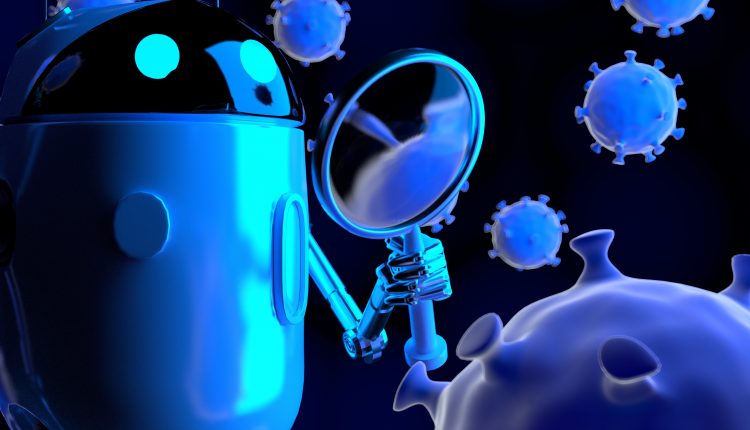 How a Canadian AI Firm Tracked Covid-19 Four Months Ago
At the end of 2019, an early warning alarm was triggered at BlueDot, a Toronto-based artificial intelligence (AI) company that specializes in analyzing datasets and algorithms that can help predict the spread of emergent infectious diseases. It had detected a cluster of unusual pneumonia cases in Wuhan, China, the first wave of the novel coronavirus, which leads to COVID-19. And it did so before the World Health Organization.
It turns out, AI could be the key to predicting and managing future global health crises.
As the coronavirus pandemic unfolds and the world edges ever closer to 200,000 cases of COVID-19, there are many issues to consider, not the least of which is the economic impact. However, the direct hit on healthcare systems and infrastructure needs to be monitored in real-time, something which BlueDot is actively doing now.
Inspired by SARS
Founded by Dr. Kamran Khan, a professor of medicine and public health at the University of Toronto, in 2014, BlueDot was a direct outcome of his experience as an infectious disease specialist and physician during Toronto's SARS epidemic.
Dr. Khan believes that global epidemics will only become more frequent, and the best way to predict them needs to combine humans and machines. "By no means would we claim that AI has got this problem solved. It's just one of the tools in the toolbox," he told Diginomica. "We don't use artificial intelligence to replace human intelligence, we basically use it to find the needles in the haystack and present them to our team for further investigation and analysis."
In fact, COVID-19 isn't the first epidemic BlueDot has helped track. In 2014, its algorithms predicted Ebola would leave West Africa and in 2016, using risk assessment models it predicted the Zika outbreak in Florida six months before it took place.
How AI can help fight COVID-19
This week, the White House's Office of Science and Technology Policy announced a public call to action for researchers. Close to 29,000 scholarly articles about COVID-19 have been assembled into a large, open dataset by American tech companies, called the COVID-19 Open Research Dataset, or CORD-19. Of the 29,000 articles, 13,000 are full-text and the rest are abstracts with keywords.
It is the hope of the White House that researchers will use AI to analyze these articles to discover insights into the coronavirus that will lead to a better understanding and treatment of this new disease. The dataset will be updated weekly with new peer-reviewed articles.
The ability to scan large amounts of data and detect patterns is a hallmark of artificial intelligence, one that is being used increasingly in the investment space, as well as human resources, marketing, and a growing number of industries. Its benefits in the medical field are just beginning to be explored.