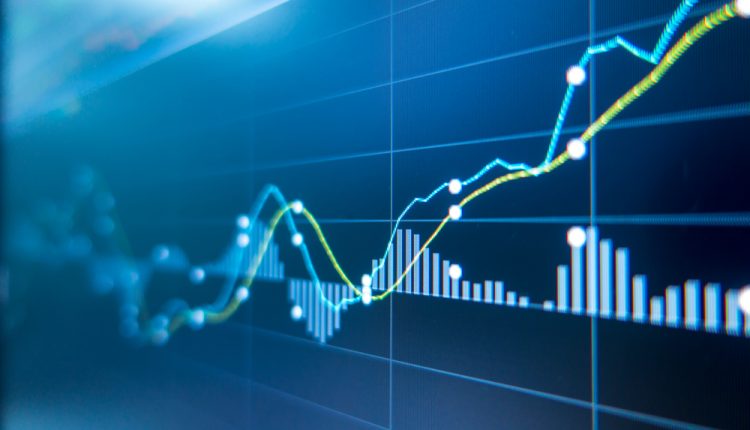 How a Platform Created by Q4 is Evolving Investor Relations
The proliferation of data available today – about everything from how the human brain works to the buying habits of the average consumer in Switzerland – is both a boon and a hindrance. How one manages to sort through the noise to the information that matters is the ultimate question many are currently trying to solve, especially in capital markets.
Enter investor relations (IR) tech giant Q4, which exists to work with IR teams in publicly traded companies. They've spent the last 10+ years creating a platform that serves IR horizontally across all steps of their workflow.
Darrell Heaps, CEO of Q4, explains what his company does: "You can think of it in a sales and marketing context, similar to a CRM where you have all your customers or potential customers and you're working them through your pipeline," he says. "Our CRM is very similar to that, but from an investor standpoint where IR teams are identifying targets and reaching out and tracking their engagement and reporting on it and driving them through that investing process, to hopefully ending with them taking a position. So all of that is a very connected platform and arguably the most connected and most advanced platform in the IR space."
Right now, the sheer volume of data that's available about every company, from alternative sources, has made it challenging for those companies to stay on top of what the markets have access to, Heaps says. For instance, you can determine how many cars an automobile company sold in a particular year before that data has been released by the actual company, just by accessing how many new insurance policies were purchased for that brand.
"We're very focused on helping companies understand what all those data sources are," Heaps says, "and to take as much control as possible so that [companies] are in the driver's seat of what data they're putting out into the market." Instead of remaining in reactionary mode, not really understanding what is inadvertently disclosed to the market.
Q4 recently announced a strategic alliance with S&P Global Market Intelligence which will have their IR platform transition over to Q4.
"We're seeing investors and traders utilize AI, machine learning, and alternative data to drive a lot of their decision making in their trading," Heaps says. The deal with S&P Global Market Intelligence helps boost their ability to provide a broader set of data out into the market for those investors, which, in turn, lets companies take more control over the data that they are pushing out into the market."
S&P acquired SNL Financial in 2019, which had an incredibly rich set of proprietary data spread over a large number of industries. With this new partnership, Q4 now has that data, which will serve to enhance the information analytics it provides its corporate customers.
"We have arguably the most advanced cloud-based platform in the market which allows us to run that business in an incredibly efficient manner, but also deliver an exceptional customer experience, not only to our clients but to their end investors." This includes not just a website for the public that's always fast, always running, but also providing an expanded set of data for customers.
Heaps says that what companies are doing, and what Q4 helps enable companies to do is provide a broader range of information out into the investing public, which allows those investors to do more self-serve research. As this element of capital markets evolves, the companies that have the greatest control over their own information will be the ones that pull ahead.