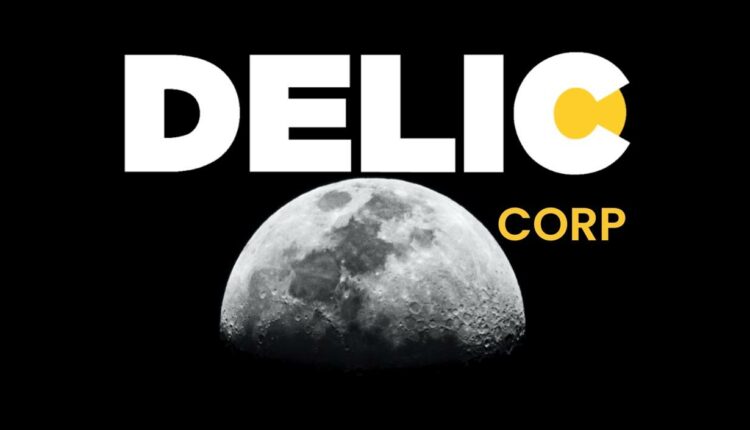 How Delic Is Building a 'Psychedelic Ecosystem' With Smart Acquisitions and Media Platforms
Founded by Matt Stang and his wife, Jackee, Delic (CSE: DELC) was one of the first psychedelic wellness companies on the scene more than two years ago. Today, Matt says his team is building not just a company but a psychedelics network; one focused on capitalizing on their strong backgrounds in the media and entertainment industry while acquiring companies with successful track records.
Building Creative Platforms For People Interested in Psychedelics
"What we've really built is a media and events ecosystem," says Matt. Among the pieces in Delic's ecosystem are Reality Sandwich, a creative platform loaded with information about psychedelics that endeavours to "support civil discourse in a fun and safe environment."
"There is so much groundbreaking research being done about psychedelics and their effectiveness to treat mental health and positively impact other human functions," Jackee says in a post on the site. "Translating that (often) dense information to a mainstream audience is the difficult part. No one was doing it. That's where Delic began, in 2018."
Matt says Reality Sandwich gets hundreds of thousands of views per month, many of which are from first-time psychedelic users who want to find information about how, where, and why to take them.
"We also have Meet Delic, which is a psychedelic wellness conference," says Matt. "We are really focused on tying together that trillion-dollar wellness industry with the psychedelic space, because they are crossing over," he says, using biohacking as an example. "We think that confluence is really big."
The conference will feature presenters including Dr. Carl Hart, former UFC champion Rashad Evans, Youtuber and Blogger JP Sears, and Dave Asprey, the founder of Bulletproof. It is set to take place in May in Los Angeles.
Acquiring Profitable Businesses
While the conference has been in the works for some time, more recently, Delic has made some significant diversifying acquisitions that are in line with the company's goals of acquiring scalable companies.
In early February, Delic acquired Ketamine Infusion Centers (KIC), a company operating ketamine treatment clinics in Arizona and California. In the U.S., ketamine is the first legal, FDA-approved psychedelic.
"The folks at KIC have built 27 clinics in the last four years, and they know really, really well how to scale in the health and wellness space," says Matt.
In a press release about the news, he continued: "Our media exposure and expertise is second to none in the industry and we feel like we can give a tremendous amount of attention to KIC and all future companies that join the Delic ecosystem."
Last week, Delic added to that list with the acquisition of Vancouver-based company Complex Biotech Discovery Ventures, or CBDV, a licensed research laboratory focused on extraction, analytical testing, and chemical process development of cannabis and psilocybin.
CBDV was founded by award-winning chemist Dr. Markus Roggen and UBC professor Glenn Sammis. It has served dozens of blue chip companies in both the cannabis and psychedelics industries. Once the acquisition is finalized, it will become "Delic Labs".
Matt emphasizes that even with acquisitions and growing media platforms, it's Delic's team that separates it from the crowd. Matt highlights director Kraig Fox, who is the manager of the Grateful Dead, the former CEO of FremantleMedia (the TV production company behind shows like American Idol), and the former president and CEO of High Times.
"He has one of the greatest networks across the culture," says Matt.

Another director, Paul Rosen, is the founder of Cronos Group and a number of other prominent cannabis companies. Advisors to the company include Zak Garcia, the founding CMO of Bulletproof, and Greg Crowe, an M&A advisor who runs a $200-million growth capital fund for cannabis.
While other companies pursue clinical research and novel drug development, Matt says it's Delic's acquisitions that put his company in a position to earn revenue now, not in a few years from now.
"We're not a five- to seven-year drug discovery company that will eventually, maybe make it through phase three clinical trials. We're actually getting to revenue now—the two companies we bought are both profitable, real businesses," says Stang. "We're trying to be an opportunity for people who want to get exposure to psychedelics now, not in two or three years."