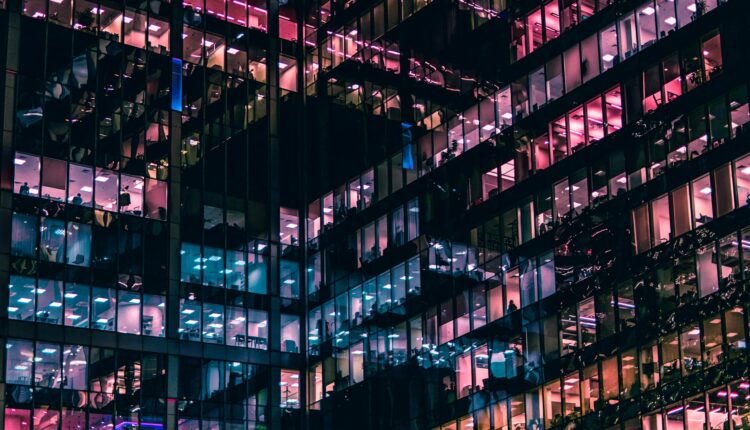 In Six Years, the North American Psychedelic Drugs Market Could Exceed $6.8 Billion
It took several years for cannabis to become accepted, normalized, legalized, and traded; millions were made, and just as often lost. Now, the "Green Rush," (projected to reach $22 billion by 2024) is giving way to "the Mush Rush," with a North American market predicted to exceed $6.8 Billion by 2027.
The psychedelic industry's growth
In an interview with Bloomberg, Mind Medicine Inc.'s JR Rahn, the company's co-founder and co-chief executive officer said, "I think that the psychedelics industry could be much bigger than the cannabis industry because it's going to attract institutional capital and already is starting to. It's also going to be a more concentrated space because the barriers to entry are much higher."
In Reddit's shroomstocks — a community of 26,000 members whose goal is to educate and prepare investors for the Mush Rush — news about the industry's "massive movements" are posted daily (including investor pitches from companies making major moves, like Numinus), along with encouragements to "be patient and buy as much as you can afford to."
Medicine first
There is big money to be made from psychedelic stocks, and companies planning to treat depression will be the winners, according to the OTC Stock Review.
A growing body of research into the therapeutic use of psychedelics is delivering promising results to treat a surprisingly wide range of mental conditions, including post-traumatic stress disorder (PTSD), depression, anxiety, addiction, even Alzheimer's disease. As Robin Carhart-Harris, head of the Centre for Psychedelic Research at Imperial College London, wrote for The Guardian, "we can no longer ignore the potential of psychedelic drugs to treat depression… Psychedelics appear to increase brain 'plasticity,' which, broadly speaking, implies an accelerated ability to change."
Psychedelics companies leading the charge
A few of the companies that could have a positive impact on the lives of those suffering from depression, anxiety, and PTSD, as promoted by recent press releases, include:
MindMed (OTCQB: MMEDF) is a neuro-pharmaceutical company that has initiated clinical studies to evaluate potential treatments to help patients with ADHD, anxiety, and substance abuse. MindMed also offers the broadest and most diversified pipeline of psychedelic drugs in clinical development and R&D. MinMed estimates there is a $100+ billion global total addressable market for psychedelics.
On January 20, 2021 MindMed announced it has started the first ever clinical trial measuring and evaluating MDMA and LSD used in combination in the human body. The trial will be conducted at the University Hospital Basel Liechti Lab, in Basel, Switzerland. If administered in combination with LSD, MDMA may increase positive subjective drug effects, including positive mood and empathy, and reduce the negative emotions and anxiety that are sometimes associated with LSD – producing an overall more positive experience.
You can find more information on MindMed at https://mindmed.co
Ehave, Inc. (OTC: EHVVF) Ehave, Inc. (OTC: EHVVF) is like a two for one psychedelic punch. The Company is pioneering its KetaDASH platform to provide Ketamine clinics and medical practitioners with software, staffing, protocols, and equipment to administer ketamine intravenously to patients at home. Not only is Ehave looking to work with ketamine clinics for home delivery, the Company recently sold its Mycotopia Therapies subsidiary to 20/20 Global. As a result of the sale, Ehave controls approximately 75.77% of the outstanding shares of 20/20 Global and has plans to distribute some of the shares to its shareholders. So, any important development on 20/20 Global is also an important development for Ehave. 20/20 Global has filed with FINRA to change its name to Mycotopia Therapies and has requested its symbol be changed to MYCO.
Mycotopia Therapies announced Monday plans to establish PsyBioMed, a global subsidiary that will be involved in the manufacturing, licensing, and worldwide sale of genetically optimized yeast to produce psychedelics. These biosynthetic compounds are expected to be pharmaceutically pure and 100% identical to Psychedelics strains found in nature at a fraction of the cost of cultivated plant material, making them promising contenders to replace synthetic and plant-extracted analogs.
Ehave (EHVVF) will provide data gathering and sharing to PsyBioMed to help the Company research, develop, and build an integrated technical platform and comprehensive toolset with the goal of delivering psychedelic inspired medicines and experiential therapies. The digital therapeutics services provided by Ehave will enable real time information in clinical trials, while providing a clearer understanding of the impact on patient outcomes.
You can find more information on Ehave at www.ehave.com.
COMPASS Pathways plc (NASDAQ:CMPS) operates as a mental health care company in the United Kingdom and the United States. It develops COMP360, a psilocybin formulation, which is in Phase IIb clinical trial to treat patients with treatment-resistant depression.
On September 18, 2020 Compass came public at $17.00 per share and has traded as high as $61.69, after an $80 million private financing round. The private round included PayPal co-founder, Peter Thiel. COMPASS Pathways plc is currently rated a buy at Berenberg Bank, Canaccord Genuity, Cowen, Evercore ISI, and HC Wainwright. Institutional investors own 15.78% of the COMPASS Pathways plc's outstanding shares
You can find more information on COMPASS Pathways plc at www.compasspathways.com
Field Trip Health Ltd. (OTC: FTRPF) is opening Field Trip Health centers across North America and Europe for the delivery of psychedelic therapies. The Company plans to conduct an observational study to assess whether Field Trip's ketamine-assisted therapies, which have demonstrated significant efficacy in treating mental health conditions such as depression, anxiety and PTSD, translate into improvements in physical health through a variety of biometric measures collected via WHOOP Strap 3.0 including heart rate variability (HRV), resting heart rate, and overall sleep quality. Field Trip procured WHOOP products and access to additional data insights via a research partnership and enterprise program.
For more information, visit www.fieldtriphealth.com
Numinus Wellness Inc (OTCPK: LKYSF) (TSX-V: NUMI), a company creating an ecosystem of solutions centred on the research, development, and delivery of safe, evidence-based, accessible psychedelic-assisted psychotherapies, recently has completed the first legal extraction of Psilocybe mushrooms in Canada by a public company for research and development purposes. This follows Numinus' successful completion of the cultivation and harvest of the first legal flush of Psilocybemushrooms at Numinus Bioscience, the Company's 7,000 square foot analytics and research laboratory.
"Completing the first legal extraction of Psilocybe mushrooms in Canada is a critical next step to providing a natural product for safe, evidence-based psilocybin-assisted psychotherapies to those in need," said Payton Nyquvest, CEO, Founder, and Chairman. "Numinus continues to be a vanguard of positive change for the industry, and this announcement demonstrates our ability to deliver yet another first."
For more information, visit numinus.ca
Cybin Inc. (OTCPK: CLXPF) (NEO: CYBN), a life sciences company advancing psychedelic pharmaceutical treatments for various psychiatric and neurological conditions. Cybin is developing technologies and delivery systems, aiming to improve bioavailability, to potentially achieve the desired medicinal effects of psychedelics at low dosage levels. The new delivery systems are expected to be studied through clinical trials to confirm safety and efficacy.
For more information, visit www.cybin.com
Mind Cure Health Inc. (CSE: MCUR.CNQ) (OTCQB: MCURF) announced the release of iSTRYM, the Company's digital therapeutic tool, designed to provide close to real-time data regarding patient care, procedures and protocols, and other resources for therapists, clinicians, and patients with mental health concerns.
Gaps between clients, researchers, and therapists create disparities in the collection of critical insights that arise outside of psychedelic-assisted therapy sessions, and ultimately prevent new scientific breakthroughs. Mind Cure's iSTRYM provides a digital solution to the loss of crucial, uncategorized data points by connecting patient feedback and clinician expertise together in one place. Additionally, most psychedelic therapy research exists in cloistered scientific communities, which limits the possible intersection of great clinical practice and new protocols. iSTRYM brings together a large database of existing protocols to all psychedelic clinicians, enhancing the scientific efficacy for the entire psychedelic research community.
For more information, visit mindcure.com