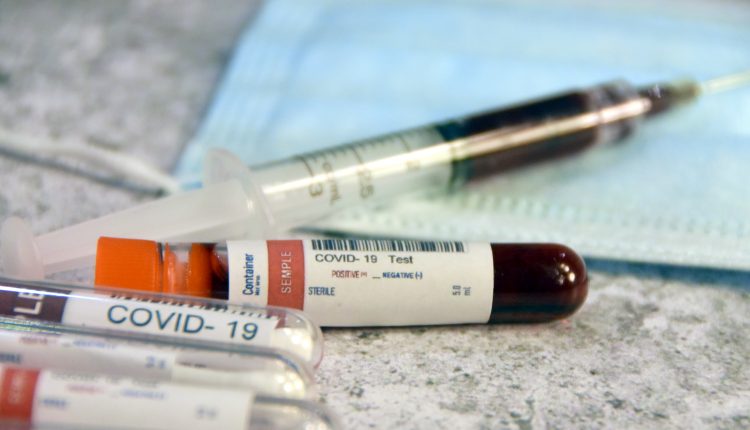 Is Covid19 Driving Datametrex AI Limited's 1,800% Price Increase?
If the market wanted a COVID story, Datametrex AI Limited (TSXV:DM) (FSA D4G) is going to give it a COVID story.
In the last two weeks alone, TSXV:DM has had a 216% run from .06 to 0.19 with total volume over 350MM shares. But that's nothing compared to the insane 1,800% in the past month from 0.01. 
The increase in volume kicked off with a rapid increase in press releases from the company announcing a series of closings of large contracts that would continue to boost the company's cash flow.
On April 16, DM announced 'Datametrex Obtains Rights to Import and Sell the iONEBIO INC's iLAMP Novel-CoV19 Detection Kit COVID-19 Test Kits From South Korea.'
This news set the stock on fire as it shot up to 2 year highs.
TSXV:DM is an AI company with contracts with the Canadian Military, US Military and the governments of both countries as well as contracts with South Korean companies such as Samsung (75-80% of their revenue is from South Korea).
iONEBIO Inc. claims their test kits provide results within approximately 15 to 20 minutes with 99.9% accuracy. Each kit contains 288 individual tests, all of which can be completed in one hour. By utilizing these kits, screening stations can be set up almost anywhere and will allow for the early detection and swift quarantine of infected persons, which is believed to be a key factor in slowing the spread of the novel coronavirus.
TSXV:DM has a market cap of $36MM on 240MM shares outstanding. The company's now legacy business is expected to achieve sales between 6 and 8 million dollars this year. 
StockWatch.com 3 months closes showcase TSXV:DM huge attrition of investors with a massive increase in volume and daily trades. 
Datametrex AI Limited (DM:TSXV) has seen a lot of excitement in the last 30 days including advisory board member Jeff Stevens who managed to get some face time on Global News. He told reporters that the kits were "similar to" the Korean roadside tests while sounding frustrated at the Health Canada approval process, next to Spartan Bioscience (private), who has managed to make their COVID test kit, "the Cube", one of 52 that Health Canada has already approved.