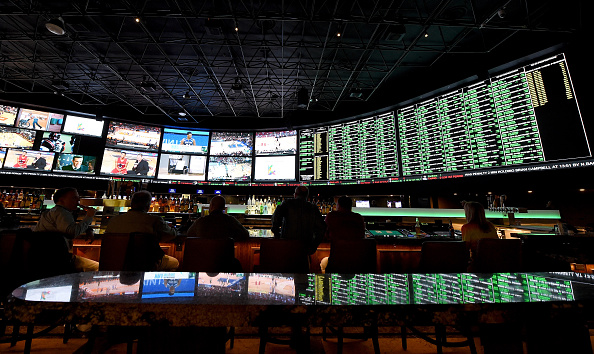 Kindred Moves Toward Launch in Canada With Debut of Ontario Unibet
Kindred Group, a publicly traded company with the symbols of KIND-SDB and KNDGF, has taken an important step toward starting operations in Canada with the launch of its Unibet services in Ontario. The company's expansion to Ontario is an important progression in its quest to capture additional market share in North America. Let's take a closer look at what this business move means in the context of sports gambling investing.
Kindred is on a Mission to win the Allegiance of Sports Gamblers
Kindred's license for operation in Ontario is its seventh in the continent. The company's iGaming license for operations in Ontario is important as the province will likely be one of the continent's most expansive regulated markets. Sports gambling investors will find it interesting to learn that Ontario has an open regulatory model that empowers Kindred to use its overarching brand of Unibet to provide sports gambling products and iGaming products.
Kindred's Country Manager Canada representative, Amanda Brewer, commented on the accomplishment, noting it is an important milestone for both Kindred and its Unibet brand. Brewer also stated she looks forward to establishing a mutually beneficial relationship with partners and customers in the Ontario market moving forward.
Why the Ontario Sports Betting Market is so Important
Ontario is a sports haven with teams in three of the top four professional leagues. The NBA, NHL and MLB are all represented in the greater Ontario area. Ontario is home to the Toronto Raptors, the Toronto Maple Leafs and the Toronto Blue Jays.
Add in the fact that Ontario's diverse population has a strong interest in alternative sports such as cricket, curling, rugby, soccer and tennis and there is even more reason to believe its sports gambling market will become one of the largest in the world. Brewer noted she and her team are excited to bring elite betting experiences and products to sports fans in this market.
Unibet and iGaming Product Accessibility
The Unibet sportsbook along with iGaming products will be available to Ontario sports gamblers through on.unibet.ca. Kindred's sports betting mobile apps will also be accessible through the Google Play Store and Apple Store following the market launch on April 4.
The debut of Kindred comes on the heels of expansions of fellow sports betting players ranging from FanDuel to PointsBet, 888 and others. Though this pool of competitors might seem extensive, the massive Ontario sports gambling market likely has in excess of 10 million gamblers.
Kindred Plans to hit the Ground Running
Kindred is pouncing on the opportunity to establish a foothold in the market before others, establishing ties with gamblers who have the potential to prove loyal to the market's initial entrants. Indeed, Kindred will have the opportunity to begin capturing market share on the first day that sports betting opportunities become available to Ontario sports gamblers. If Kindred can capture 10% to 20% of the Ontario sports betting market in the years ahead, its foray into the space will be considered a success.
Stay tuned in the week ahead to see how Kindred's sports gambling entry into the Ontario market plays out. Though there might be a couple initial setbacks as the company rolls out its sports wagering platform, most industry experts anticipate a fairly smooth debut in the week ahead.