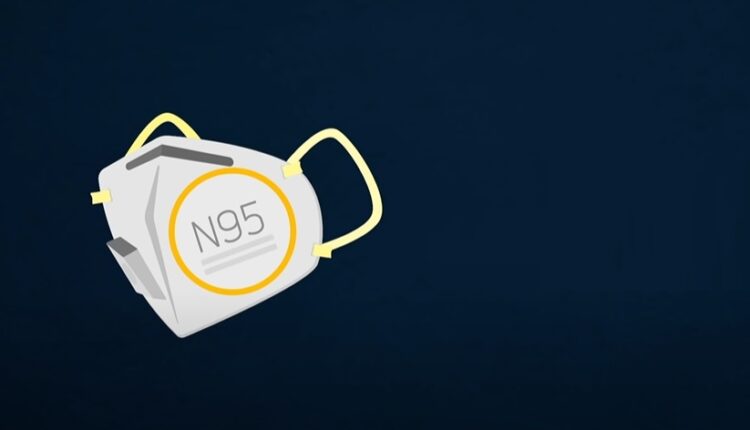 Lifesupply Health: Building A Leading Medical Supply Omnichannel Enterprise
In a world where the COVID news cycle ruminates 24/7 and barriers to live shopping are present, e-commerce is becoming increasingly popular. Especially in the domain of retail health supplies, which contains a focused percentage of customers seeking wellness solutions, such as supplements and vitamins and basic medical supplies. Lifesupply Health is disrupting this market by streamlining the procurement and distribution of these products direct-to-consumer, building itself into a leading national player.
Lifesupply Health is a fast-growing retailer of medical, health, and safety products to customers across Canada. Their product catalog contains everyday items such as bandaids, nitron gloves and facemasks, all the way up to braces, walkers, devices, and more sophisticated mobility scooters.
The company carries over 55,000 products in stock across fifty different categories, ensuring ample selectability across its network. The operation is supported by a fulfillment centre in Surrey and bricks & mortar retail outlet, with plans to develop a comprehensive omnichannel marketing roll out this year to support ambitious expansion goals.
The medical supply industry in Canada is valued at over $20 billion, and has not seen much digital transformation or innovation in it's processes in over 40 years. Predominantly made up of a handful of large players including McKessen, Cardinal Health, Henry Shine, and others making up only approximately 20% of the market, the overall opportunity is substantial.
Lifesupply is focused on scaling its online ecommerce platform as well as on making strategic acquisitions through the purchase of infrastructure to support its growth model. This model could very well extend to the enterprise side of the marketplace, where hospitals, clinics and family offices spend big dollars purchasing medical supplies in bulk. These growth strategies should become evident as the company matures and builds out capacity.
For now, the company is seeking to acquire profitable operations and existing medical supply stores, pharmacies, clinics and distributors which it can integrate into its retail platform. This should broaden the scope of inventory products available to it over time and increase selectability and price competitiveness for its online customers.
Aside from the advantages of convenience, Lifesupply is competitive on price because it cuts out the middlemen and overhead costs associated with physical retailers. Discounts of 20-30% are typical versus its brick & mortar competitors, according to company officials. These cost discounts will appeal to cash-conscious consumers who have been hit hard by rising inflation over the past few quarters.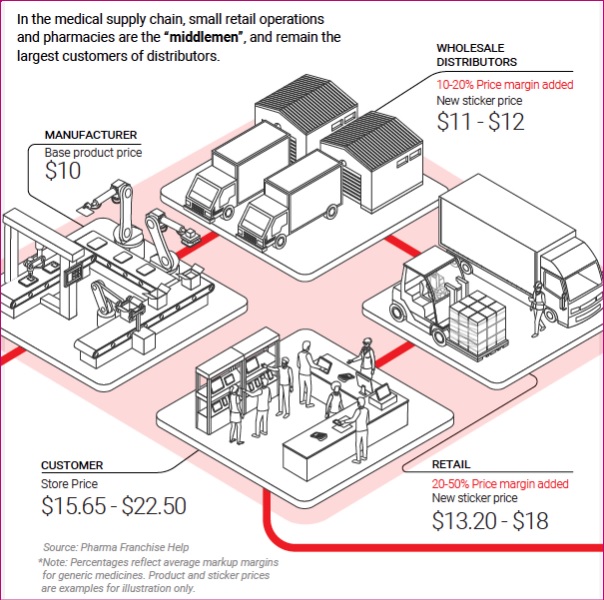 The mainstream media in Canada recently reported that nearly 4 out of 5 Canadians are either worried or very worried about rising inflation, according to a new Ipsos poll conducted for Global News. Canada's annual inflation rate reached 5.1 per cent in January—the fastest pace in over 30 years—and soaring living costs have become a top concern among Canadians.
Despite economic uncertainties, Lifesuppy Health faces the typical startup headwinds of under-developed end user demand. But for reasons of convenience, price and over-reaching COVID restrictions, private investors are betting that Lifesupply's disruptive omni channel business model and acquisition plans will thrive in these changing times.
Long Term Ecommerce Trends Continue To Accelerate
With online engagement growing and younger demographics flexing their purchase power, the e-commerce way of shopping is rising steadily. In recent times, the COVID pandemic has accelerated adoption rates, even if giveback between Q3 2020-Q3 2021 was a function of easing COVID-based restrictions and greater brick & mortar access. Regardless, the long term trend is incontrovertibly higher.
E-commerce as share of total U.S. retail sales from 1st quarter 2010 to 3rd quarter 2021
In the third quarter of 2021, the share of e-commerce in total U.S. retail sales was 13%, down from 13.8% in the same quarter in the previous year. However, from April to June 2021, retail e-commerce sales in the United States still surpassed 220 billion U.S. dollars—the highest quarterly revenue in history. Since the first quarter of 2010, ecommerce market share increased 209.52% and has risen or held steady in every reporting period between 2010-2020.
Similar-type growth has been seen in other countries throughout the world, validating U.S. trends. McKinsey & Company reported that, "in 2020, consumers went all in; in the United Kingdom, for example, e-commerce growth leapt nearly fivefold." Various European Union countries also saw outsized expansion, with Spain and Germany growing 4.7-times and 2.3-times faster than traditional retail, respectively. Simply put, online ecommerce is engulfing and encroaching upon an antiquated way of doing business.
Overall, analysts are expecting that online scale will only continue to grow. By 2030, Global e-commerce market will reach $66.93 billion by 2030—growing 13.5% annually—driven by the rising online shopping and digital transactions amid the COVID-19 pandemic.
The challenge for Lifesupply will be overcoming headwinds inherent to early-stage growth companies, such as under-developed customer bases and capital constraints. But in a macro sense, a decentralized distribution retail model it has chosen to employ makes sense in a post-pandemic world. Sprinkle-in a healthy heaping on inflation—which may or may not be transitory according to the most powerful Central Banker in the world—and the company's price competitiveness could receive added notice.
A company to watch as it draws closer to a public listing on the Canadian Securities Exchange.