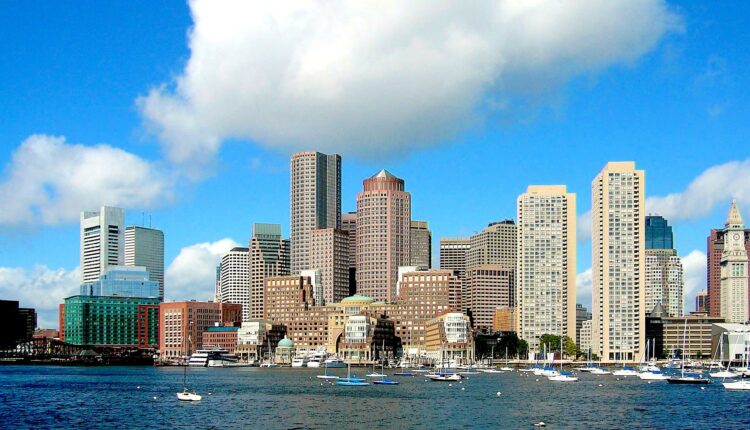 MA Attorney General Healey Comes Out In Support Of Legal Sports Gambling
The Attorney General of Massachusetts, Maura Healey, recently expressed her support for the legalization of sports gambling.  Healey made the comment on Boston Public Radio.  The words from the AG are not controversial as nearly two-thirds of the sate's Senators are in support of sports gambling legalization.  
Part of the reason why Healy and other Massachusetts politicians such as Governor Baker are in favor of legalizing sports betting is that it will generate additional tax dollars for the state. There is simply no reason to send sports gamblers across the state's borders to wager on sports events in states where sports gambling is legal when Massachusetts could easily give the go-ahead on sports gambling legalization by holding a vote and adding a signature to legislation.
Why Healey's Statement Matters
Though Healey didn't exactly take a significant risk in expressing her support for the state legalizing sports wagering, her statement is still notable as she is in the lead for the Democratic primary for governor. Her comment to the Boston Public Radio GBH News reporter indicates she will push for a way to move the sports gambling legalization bill through the state congress.
Healey also expressed her optimism for the state legislature to work out a solution that will legalize sports gambling throughout the state.  If state lawmakers legalize sports gambling, it will be quite the boon for those who participate in sports gambling investing.
Sports gambling legalization in Massachusetts is likely to be a significant generator of tax revenue simply because the state's residents are obsessed with sports. From the Boston Red Sox to the New England Patriots, Boston Celtics and Boston Bruins, Massachusetts residents have the joy of watching of some of professional sports' top franchises.
Why Healey Pivoted
During the radio interview, Healey was asked why she changed her stance on the issue of sports gambling legalization. Healey responded to GBH, noting she was initially concerned with safeguarding consumers. However, now that Healey has been reassured that gaming establishments can be investigated and problems can be resolved through the Massachusetts Gaming Commission, she has changed her stance.
Healey also previously expressed concern regarding problem gambling. However, the use of state funds to help gambling addicts overcome their vice will ultimately result in sports wagering legalization being a net positive for Massachusetts residents. Add in the fact that the vast majority of state senators agree with Healey on the issue and there is even more reason for sports gambling legalization to move forward. The senators' support of sports gambling legalization is also notable as the Boston Globe previously insisted the MA senate had stood in the way of legalization due to consternation regarding gamblers losing their earnings.
Fast-Tracking MA Sports Legalization
Massachusetts lawmakers are well aware of the fact that the longer they wait to legalize sports gambling, the more money will move outside of its borders. MA residents have traveled to nearby states such as New York, Rhode Island and New Hampshire to place sports wagers, ultimately reducing the tax revenue of their home state. Governor Baker has acknowledged the tax loss and noted that it is unfortunate.
Now that most state senators support sports gambling legalization, it is only a matter of time until Massachusetts residents can start wagering on professional and college sports events. Fast forward six months into the future and you just might find such a piece of legislation has made its way through the state chambers, setting the stage for both online and in-person sports gambling throughout the state.