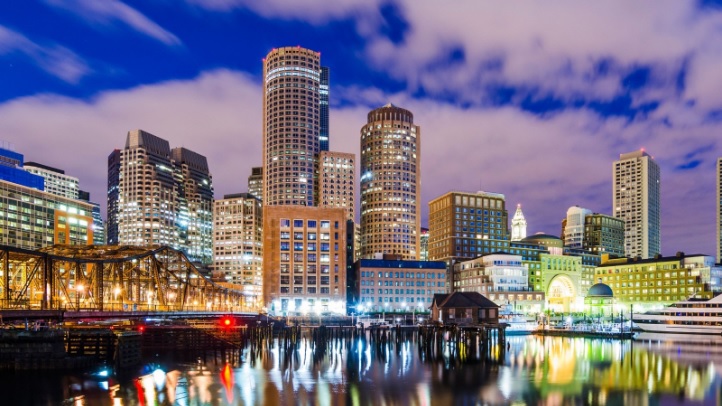 Massachusetts Online Sports Betting Set To Go Live
2023 promises to be a great year for sports betting, as several states are close to launching their legal markets. This news has sports fans across the country on the edge of their seats, eagerly awaiting the upcoming legalization. While some states have already legalized sports betting and seen success in terms of revenue, other states are still inching closer to joining them.
Massachusetts is one of the states that recently launched its in-person betting market, and this March, it is projected that online betting will be available to all fans. Massachusetts' in-person betting market.
It has taken the state's lawmakers six months to come to an agreement and create the in- person betting market, where anyone over 21 can wager inside sportsbooks located at the state's three casinos, the Encore Boston Harbor casino in Everett, the MGM Springfield, and the Plainridge Park Casino.
Gov. Charlie Baker was enthusiastic about the launch of the betting market in the state.
"Our administration first filed legislation to legalize sports wagering in the Commonwealth several years ago, and I am glad to be able to sign this bill into law today," Baker said in a statement.
"We appreciate the dedication and compromise that the Legislature demonstrated on this issue, and we look forward to supporting the work of the Massachusetts Gaming Commission (MGC) on the responsible implementation of the law over the next several months."
When will online wager in the Commonwealth launch?
The Massachusetts Gaming Commission has said mobile betting will begin in early March before the NCAA Tournament. But there is still work to be done to refine some details.
It is estimated that at least 11 online sportsbooks will be available in the Bay State.
Companies like DraftKings, Betway, Bally Bet, PointsBet, and FanDuel Massachusetts obtained their temporary 1-year untethered operating licenses by a unanimous 5-0 vote.
Only Betr faced opposition from Commissioner Eileen O'Brienn, who voted not to license the operator due to concerns with some of the company's practices.
"We've gotten through this process, and we've done it with due diligence, a lot of grit, a lot of probing, and a lot of inquiry," Chair Cathy Judd-Stein said after final approval of the books.
"And at the top of our list, we've always, always, always focused on the fact this is a peerless privilege to be able to have a gaming license and that we would prioritize the integrity, and health and safety, of any gaming patron here. I don't think for a moment anyone deviated from those priorities."
Other Massachusetts sportsbooks available through mobile applications will be Barstool Sportsbook and Fanatics, but these will be linked to land-based casinos.
What can you bet on at Massachusetts' sportsbooks?
When it comes to sports and events you can bet on in Bay State, the offer is broad, covering the main leagues such as the NFL and the NBA. But some of the excluded sports are those in which the result is determined by judging, such as gymnastics, and figure skating, which are very popular sports in the Summer and Winter Olympic events. Chess and Esports are also excluded.
Regarding special events, bets can be placed on the Academy Awards, the Grammys, among others. To find out about all the sports and events available, it is advisable to visit the sportsbooks' websites.