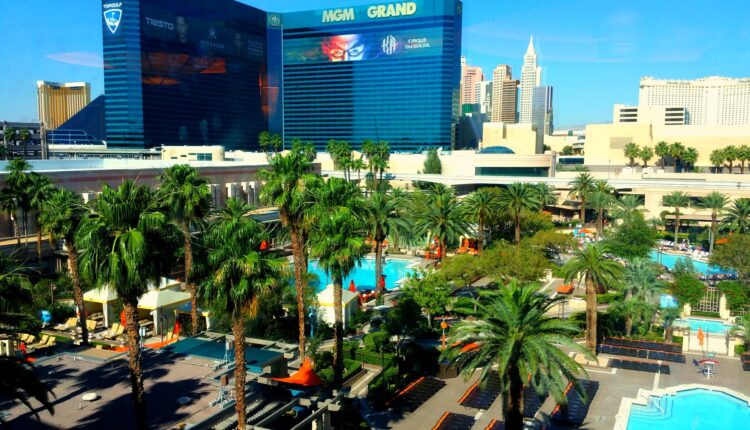 MGM Resorts Best Bet As Sports Betting Stocks Continue Weeklong Skid?
It was a depressing run into the weekend for many of the most popular sports betting stocks, with the weeklong slide continuing through Friday's trading session. Hopes had been high for the sector in advance of quarterly financial returns that were released over the first week of November, but all gains have been erased thanks to the weeklong skid.
The sports betting stock investing sector might be young, but this recent run is already giving off serious 'Groundhog Day' vibes, with analysts changing their tune from 'sell' to 'buy now' once again.
Historically speaking, the relatively new sector should be poised for another run as we enter one of the most active times of the sporting calendar. As previously discussed in our recent writeup on DraftKings stock struggles, the sports betting stock sector has proven itself to have somewhat predictable highs and lows that correlate with financial returns and premier sporting events. While nothing is ever certain, these negative runs do offer the perfect opportunity for hopeful investors to double down on their holdings and wait for the pendulum to swing in the opposite direction.
One of the most promising 'buy now' opportunities could lie with Vegas' very own MGM Resorts International (MGM), as financials suggest that the group is on the up and up and making more money than ever.
In their recent quarterly report, MGM Resorts International boasted that the group had officially led August's iGaming market with more than 32% of the market share, which was more than twice the number seen by the second-place finisher. They also finished with 23% of all sports betting and iGaming market share, putting brands like FanDuel and DraftKings (NASDAQ: DKNG) on the hot seat, as they continue to lead, but are known to spend exuberantly on advertising to maintain their positioning.
While Las Vegas is slowly seeing the strip return to its pre-pandemic ways, MGM's EBITDA suggests that the brand's Vegas casino revenue is stronger than ever. The group cut costs significantly at the onset of COVID, and while the current revenue lift has yet to match the net total from two years ago, reduced operational costs are putting them ahead of the same Q3 numbers.
As mentioned, with MGM leading the way in terms of iGaming revenue, cash is readily available for the brand to put right into its online sports betting product. Casino and virtual casino offerings operate at much higher profit margins in comparison to sports betting, and their significant lead in this space keeps MGM well ahead of the competition when it comes to having self-made funding available for further investment into the digital sports betting space.
The current slump in sports betting stock performance is offering investors another buy-in point where some sort of profits seems like a foregone conclusion. While other publicly traded betting brands continue to underwhelm with their large marketing spends, MGM is managing to cut into the North American market share with more impressive customer acquisition rates. And remember, MGM is not top-heavy with their reliance on sports betting, giving them a more balanced approach that will further flourish as casino patrons continue to return to the infamous Las Vegas strip.