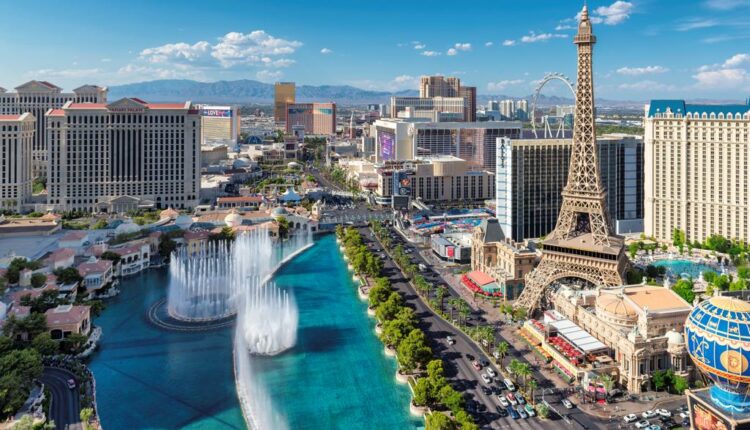 MGM Resorts Share Prices Rise As Investors Approve BetMGM & Audacy Multi-Year Partnership
News that a multi-year deal between BetMGM and Audacy broke Tuesday morning, leading to a positive uptick in MGM Resorts International share prices. Nearly a 3% lift was seen as BetMGM becomes the official sports betting partner of the digital broadcasting group that previously traded under the Entercom Communications Corp. name.
BetMGM has proven to be a profitable addition for MGM Resorts International (NYSE: MGM), with the group enjoying more than a 75% market price surge over the last six months, easily outpacing the 35% share price gains seen across the sports betting financial market landscape.
The partnership with Audacy is clearly intended to introduce the brand to potential customers across the broadcasters sports channels, podcasts and digital platforms. It also places BetMGM along side Audacy's BetQL app and BetQL Audio Network which both, if the name didn't give it away, deliver betting centric content.
"In Audacy, we've found a long-term strategic partner that shares our goals," stated BetMGM chief revenue officer Matt Prevost. "Enabling us to further amplify BetMGM's reach to sports fans through the most trusted audio personalities and sports betting data and analytics platform in their respective markets today."
Audacy and their products already deliver content to millions of Americans daily, and this new relationship will likely see them expand their coverage into the gambling space.
This move is just another in the ongoing race for distribution supremacy, with DraftKings signing a deal with sports betting content creators VSiN earlier this week.
BetMGM is currently live and operational in 10 states, but the group expects that number to more than double by the end of the calendar year. While DraftKings, FanDuel, and Barstool Bets might see more headlines, the final quarter of 2020 saw BetMGM close out the year with 17% marketshare in retail and online gaming spaces. This number was greatly impacted by the groups strong openings in Colorado (31% market share) and Tennessee (34% market share).
BetMGM's current momentum makes them a sports betting stock to keep an eye on, and new partner Entain is already projecting a 100% revenue increase in 2021 as the sporting world returns to normal.