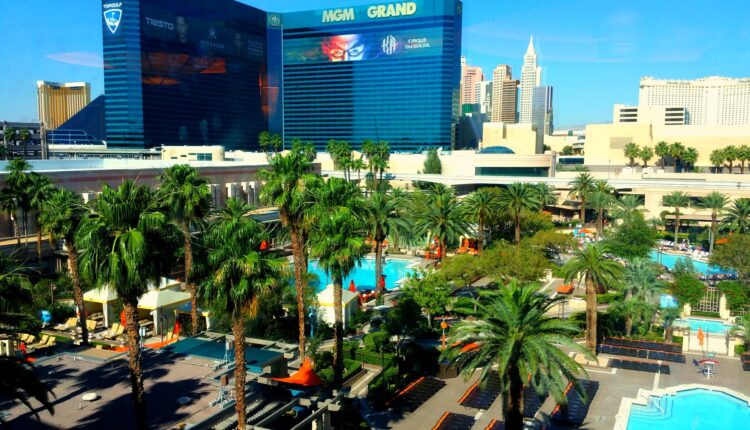 MGM Resorts To Become 'A Story Stock?' BofA Analyst Upgrades Brand & Price Target
Both Penn National Gaming and DraftKings soared in the financial markets heading into Super Bowl weekend, and MGM Resorts International (NYSE: MGM) is quickly becoming the next 'must-have' for all traders investing in the sports betting vertical.
Analyst Shaun Kelley of Bank of America increased his price target by 40% Monday, making the jump from $25 to $35. In doing so, Kelley also adjusted the Underperform tag he had on the stock to Neutral with the move. He took the opportunity to downgrade another Nevada brand, adjusting the Las Vegas Sands Corp to Neutral from its Buy position, holding steady with his $57 price target.
The positive momentum seen by MGM is supported by the continual spread of the brand's BetMGM app and the hopeful return of travel and leisure activities to Sin City. The recent partnership with premium sports content platform the Athletic also looks to boost the brand's exposure while helping to ultimately lower player acquisition costs.
MGM has suffered greatly throughout the pandemic, with hotels and casino occupancy at an all-time low. A resurgence of travel, and talks of a positive Vegas recovery by the mid-point of 2021, MGM could see their profit margins quickly turn for the better as eager vacationers flock to the Las Vegas strip.
With the BetMGM app holding its own against some of the space's biggest names, Kelley feels comfortable upgrading his rating, but still hasn't moved it up the the Buy position.
His decision to remain Neutral is based on the MGM's management structure and the analyst's concerns that the brand still lacks a unified direction.
Where brands like DraftKings and FanDuel can make most of their decisions largely based on their online and digital presence, MGM's corporate leaders are directly reliant on room occupancy and full casino floors.
Turning the corner will rely largely on the ability to once again host and entertain guests, and with attention diverted, the brand could potentially lose a bit of ground in the race for online sports betting supremacy.