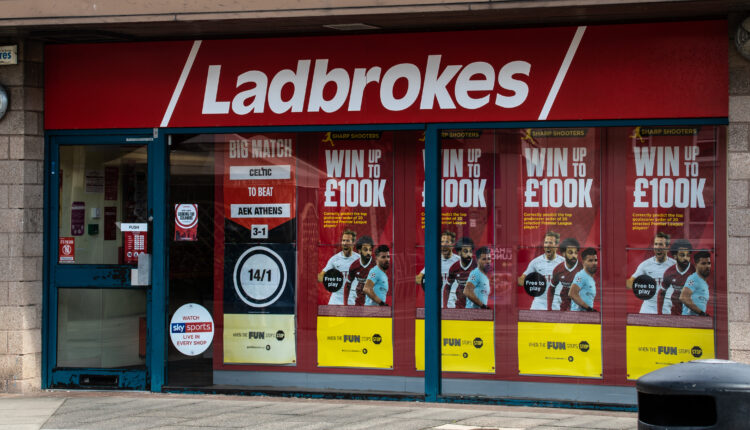 MGM Resorts' $11 Billion Offer To Purchase Ladbrokes Owner Entain Not Enough
One US sports betting brand looked to start 2021 off with a bang, but it appears that the proposed $11 billion offer was not enough to even light the fuse. MGM Resorts International (NYSE: MGM) offered to purchase the British sports betting and gaming giant Entain for a reported $11.06 billion, only to have the offer declined after "significantly undervaluing" the brand's apparent worth.
Where many sports betting aficionados might be unfamiliar with Entain, they are likely aware of the groups popular brand Ladbrokes, one of Europes largest and most visible gaming companies.
If successful, a future deal between MGM and Entain would see one of the world's premiere online betting platforms join a group with one of the most diverse brick-and-mortar profiles in the gaming space.
MGM boasts some of Las Vegas' most iconic casinos, but the coronavirus has forced many of the brands establishments to close their doors, or at least limit the number of patrons allowed on property for nearly a year.
The loss of sporting events did lead to financial hits from the absence of sports betting events, but hotel bookings and casino profits proved to be the most costly for the brand. Like many in the gaming space, MGM's quarterly financial reports reflected these struggles.
Everyone entering the relatively young sports betting frontier in the United States knew that market share in the digital space would ultimately dictate who the top players were, but COVID only expedited the need for the largely land-based operations to make the quick move.
Where MGM's online presence is extremely limited when compared to that of competitors like DraftKings, FanDuel and Penn National with their Barstool Bets product, a deal with Ladbrokes would see them become an immediate competitor, if not leader, in the space.
Entain took over Ladbrokes in 2018 for an estimated $5 billion, and the investment proved to be valuable as shares prices experienced growth throughout the COVID crisis.
MGM's market value currently sits at $16 billion, a valuation that takes its properties such as the Bellagio and Mirage into account.
Caesars Entertainment, another brick-and-mortar gaming giant, managed to strike up a $4 billion deal to procure William Hill, one of Ladbrokes' largest UK competitors. Caesars looks to officially complete the purchase in March of 2021, but shares are already trading up 25% on the year.