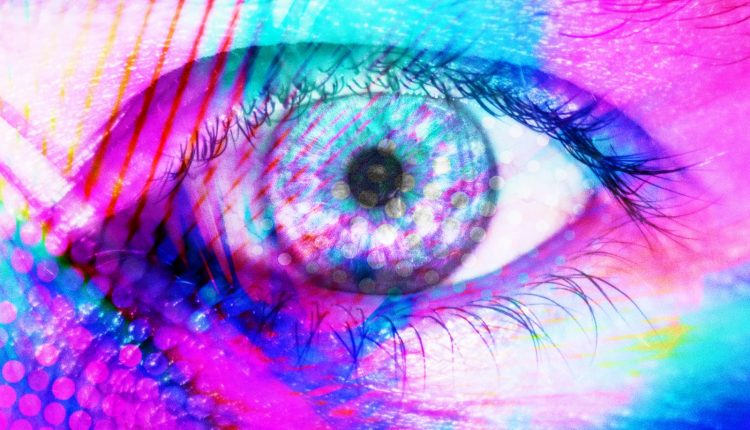 Mind Medicine Becomes 1st Exchange-Traded Psychedelics Company To Begin Phase 2A Trials
In an industry creating benchmarks on the fly, Mind Medicine Inc. (NEO: MMED) (OTCQB: MMEDF) can lay claim to the most important one thus far. The developer of psychedelic-inspired medicines with two primary pipeline compounds just announced that one of them is being prepared for Phase 2 study—a first for a psychedelics exchange traded company. The Dales Report explores its significance of the studies and what to expect going forward.
MindMed disseminated the catalyzing news on May 11 by announcing it had entered into a clinical trial agreement with Maastricht University to undertake a Phase 2a clinical trial for lysergic acid diethylamide (LSD) in adult patients with Attention Deficit Hyperactivity Disorder (ADHD). As part of the agreement, Maastricht University will provide facilities and personnel for the Phase 2a Proof of Concept trial for MindMed's multicentre, randomized, double-blind, placebo-controlled trial evaluating the safety and efficacy of low dose LSD as treatment for ADHD in adults.
Dr. Kim Kuypers, associate professor, Department of Neuropsychology & Psychopharmacology will serve as a Principal Investigator for the Phase 2a clinical trial. She is a leading clinical investigator in the field of psychedelics and has previously evaluated the concept of microdosing in previous research.
While initiation and subsequent advancement of the study is still in its infancy (we expect trials to begin in Q4 2020), the news carries positive ramifications. In essence, MindMed will become the only pure play exchange-traded North American psychedelics company to conduct Phase 2 trialing on a psychedelic compound.
That sets MindMed apart as the de facto standard bearer for psychedelic research and development among investable public companies.
Above all, the Phase 2a trial will heighten visibility and provide catalysts for which investors can better quantify upcoming advancements. While its competitors are mostly scrambling to purchase extreme early-stage psychedelic assets with vague and unproven therapeutic potential, MindMed will be conducting controlled (randomized, double-blind, placebo-controlled) trials with verifiable targets and endpoints. In turn, this will give investors a structured roadmap of benchmarks to evaluate.
In a sector where incoming speculative capital is paramount to keeping equity prices marching higher, MindMed's Phase 2a ensures it will captivate investor attention with material news flow. In an early-stage industry like psychedelics, proper investor engagement is half the battle. Without a significant news cycle to catalyze investor interest, sustainably cycling investor capital into the common equity would be difficult to achieve.
Phase 2a studies will undoubtedly give MindMed that raison d'etre that its publicly-traded peers simply don't have.
Therapeutic Pipeline and 18-MC
Although we've focused on MindMed's groundbreaking upcoming Phase 2a clinical trials, the company has much more happening under the hood.
On March 25, the company announced it has begun enrollment in further human safety studies of 18-MC—MindMed's orally-active drug candidate derived from ibogaine—for the treatment of opioid use disorders. Data from human studies will help to advance the planning and design of MindMed's study of 18-MC in opioid use disorder patients.
Phase 2 trials are expected to begin in late 2020, which would give the company two concurrent Phase 2 study data for investors to sink their teeth into. Pending the outcome of positive data, the potential for breakthrough therapy designation exists—as has occurred extraneously in three psychedelics treatments across two substances (MDMA and psilocybin) already. Such action would pave a faster path through the U.S. Food and Drug Administration (FDA).
TDR also believes MindMed may surprise investors by adding to its drug candidate pipeline should the right opportunity present itself. With approximately $20 million earmarked for corporate spend in 2020—encompassing 18-MC/LSD trialing, R&D and general corporate purposes—against over C$30 million of cash & cash equivalents, it wouldn't be surprising to see MindMed expand its therapeutic portfolio.
Final Thoughts
As we can see, MindMed has a lot going for it these days.
There's an announced Phase 2a trial, with another on 18-MC following right behind. There was the successful RTO debut and subsequent tripling of equity prices within days (currently 116.66% higher). There was the recent bought deal raising C$11.5 million of cash at a price per unit 76.66% higher than was commanded just 10 weeks earlier. And there's a robust anticipated news cycle just begging for investor attention in the weeks ahead.
Whether this momentum translates into higher equity values going forward is anyone's guess. The junior biotech sector is fraught with risks and devoid of revenues until therapeutic breakthroughs arrive. But for a sector running predominantly on sizzle rather than steak, MindMed's achievements might well resonate with investors seeking shorter-term gains with potential long term rewards.
TDR will have further coverage as events warrant.