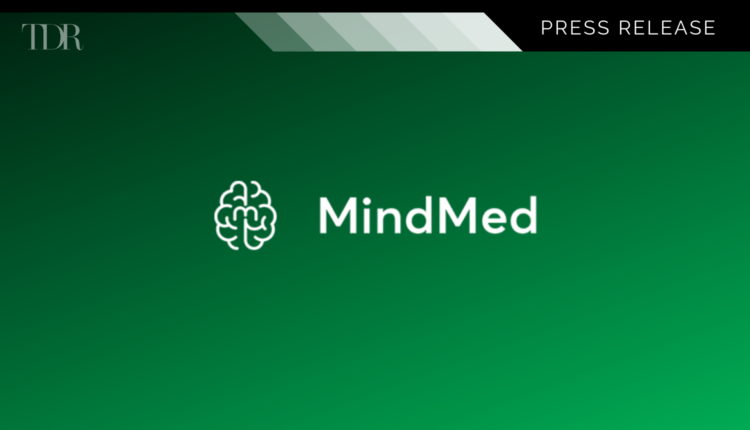 MindMed Reaches Agreement to Acquire HealthMode, a Leading Machine Learning Digital Medicine Company
PRESS RELEASE
MindMed (NEO: MMED) (OTCQB: MMEDF) (DE: MMQ), a psychedelic biotech company, has announced that it will acquire HealthMode, a digital medicine and therapeutics startup, that will further their mission in helping patients with mental health symptom management.
HealthMode drives progression to next-generation clinical trials by developing and delivering AI-enabled digital measurement methods for clinical trials. Its client partners represent a diverse set of stakeholders, from clinical researchers and drug developers at large pharmaceutical companies, to academic medical centers, to startups entering the space.
MindMed's newly established digital mental health platform, Albert, will gain a number of resources in the acquisition. HealthMode uses Artificial Intelligence (AI)-enabled digital measurement to increase the precision and speed of clinical research and patient monitoring.
HealthMode will be acquired by MindMed through the issuance of 82,508 multiple voting shares of MindMed, which puts the value of HealthMode at just over CAD $40,000,000, and the payment of approximately CAD $300,000 in cash.
MindMed intends to establish Albert as an industry-leading, full-stack digital mental health platform, capable of launching and commercializing psychedelic-assisted therapies and medicines at scale for patients.
Through this acquisition, MindMed will add new additions to the executive team: pharmaceutical veteran Daniel R. Karlin M.D. M.A. will serve as Chief Medical Officer, and AI/ML expert Bradford Cross will become the Chief Technology Officer of MindMed, bringing years of experience in their respective positions.
Our mission is to make MindMed as much a digital medicine company as a drug development company. With the addition of Dan and Bradford's team of engineers and product experts, our digital medicine division, Albert, is now the Special Ops of digital medicine, applying machine learning to drug development and patient care.

J.R. Rahn, MindMed Co-Founder and CEO
To read the full press release, click here.