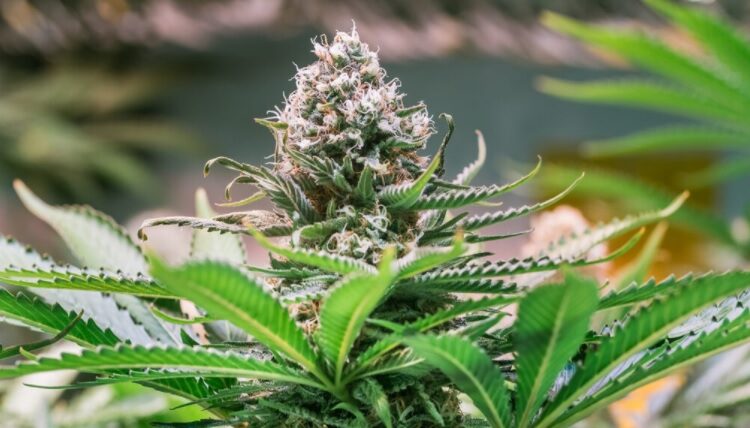 Minnesota GOP State Sen Attacks New Cannabis Law, Insists Teens & Kids Can Freely Consume
It's been about one week since cannabis officially became legal in Minnesota and the state's Republican party has already begun to stir the pot. 
State Senator Glenn Gruenhagen criticized the program on Monday in a Republican Caucus newsletter wherein in he called the legalization bill destructive but also laid out a bizarre set of accusations.   
He cited a MinnPost article that quoted one of the bill's sponsors, state Sen. Lindsey Port for removing legal penalties for minors caught with small amounts of marijuana. Gruenhagen proceeded to extrapolate that somehow teens were suddenly allowed to smoke weed when and if they chose.
Port's Response?  "That is just a crazy accusation. We legalized cannabis for adults 21 and older. Republicans have known that the entire time," Port said in an interview with CBS.
She was also quoted in MinnPost rebuking the idea of throwing teens in jail and/or ruining their futures. "Penalizing folks for possession of marijuana is the least effective way to end the illicit market. The best way to get young people to use cannabis less is to use real money to educate them in ways that they can hear, which means peer-to-peer programming, and having a legal market where you have to be 21 to buy and you have to go to a dispensary to buy it."
Sounds reasonable though Gruenhagen didn't seem to get the point or perhaps hasn't read the law, which stipulates it is illegal to "use, possess, or transport cannabis flower, cannabis products, lower-potency hemp edibles, or hemp-derived consumer products if the individual is under 21 years of age."
Keeping Juveniles Out Of The Criminal Justice System
House research attorney Ben Johnson said that even though the new law does not establish a specific offense or penalty for possession by someone under age 21, it does say that individuals under 21 cannot use or possess marijuana and related products except for certain medical marijuana products. "Law enforcement and prosecutors will have to decide if they believe the general petty misdemeanor provision in section 645.241 applies in this situation and, if challenged, a court may be asked to resolve that question," Johnson said.
According to Johnson, the idea was to make sure that a juvenile arrested for cannabis possession of cannabis would not face sanction or enter the criminal justice system.
Gruenhagen Still Not Convinced
Even though it's clear that the law does not legalize cannabis for anyone under 21, Gruenhagen persisted in questioning the intentions of those behind the bill legalizing an "incredibly destructive drug," calling them "sinister." 
This is not the first time. In days before the legal cannabis market launched, the GOP pushed for a special session to tackle several issues including whether marijuana will be legal for children and teenagers. This is a bizarre question considering that FDA-created laws have been in effect since 2019 banning all retailers across the country from selling any tobacco product, including cigarettes, cigars, and e-cigarettes to anyone under 21. One wonders why Gruenhagen or his GOP colleagues would think cannabis laws would be any different.