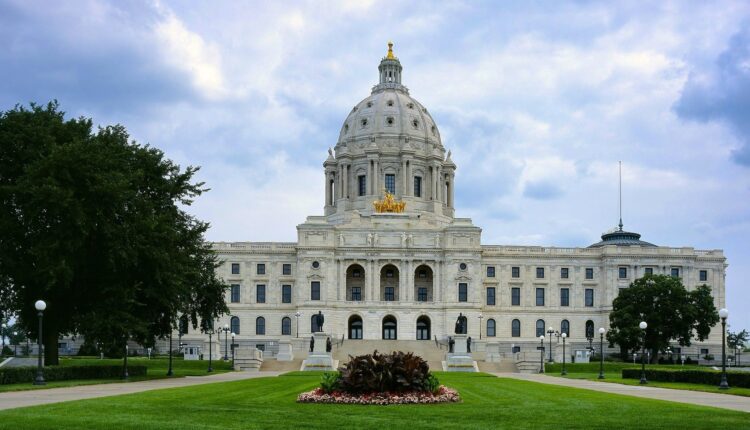 Minnesota Sports Gambling Bill Gains Steam
The Minnesota sports betting bill, dubbed HF778, recently received initial committee approval. As of the time of this publication, 32 states, including four that border the Land of 10,000 Lakes, have authorized a form of sports gambling. Those authorizations came on the heels of a 2018 United States Supreme Court decision that paved a path toward sports gambling legalization throughout the country. It appears as though Minnesota will become the 33rd state to authorize a form of legal sports wagering in the near future.
HF778 Details
Minnesota's sports gambling bill is written in a manner that permits individuals age 18 and older to wager on sports at conventional brick-and-mortar sportsbooks or with a mobile device connected to the internet. HF778 was approved after amendments with a vote of 14-4 by the state's House Commerce Finance and Policy Committee earlier this week. The bill was then transmitted to the House State Government Finance and Elections Committee where it will be heard in the week ahead.
If the proposed legislation is passed, it will spur the most meaningful change to the state's gaming laws in recent years. The sponsor of the bill, Zack Stephenson, noted the state's lawmakers developed a genuinely thoughtful bill after consulting with professional sports team sin Minnesota, gambling addiction specialists, members of sovereign tribal nations and other relevant parties. He also noted that sports gambling is already occurring on the black market within the state so it only makes sense to legalize and tax the activity.
Shifting sports wagering away from the black market provides gamblers with legal protections, minimizes money laundering and also helps to fortify the integrity of sports competitions. Stephenson wrapped up his comments by stating this is the year that the state will legalize sports gambling.
Potential Stumbling Blocks
A couple committee members and others who appeared to provide testimony pointed out that mobile sports gambling has the potential to prove problematic for those who are in their late teens and early 20s. These individuals highlighted the fact that several studies indicate sports gambling on the web is tied to gambling addition.
Ryan Hamilton, a Minnesota Catholic Conference government relations associate, states mobile gambling is particularly addictive among the younger crowd. Hamilton expressed concern that the proposed bill will essentially put a bookie in each 18 to 25-year-old's pocket, setting the stage for a potentially debilitating addiction.
Jordan Rasmusson, a Republican from Fergus Falls, floated out two amendments, both of which proved unsuccessful. One of those amendments required that gambling through mobile apps require an in-person presence in a gambling facility. The other failed amendment proposed hiking the minimum age for gaming with a mobile device to 21 as opposed to 18. It is worth noting most other states that have legalized sports gambling restrict mobile sports gambling to individuals who are 21-years-old or older. However, those amendments were promptly rejected.
A Look Into the Future
If HF778 is passed into law, it will allow sports gambling to occur on mobile web-connected apps that are licensed to sportsbooks at tribal entities and also at traditional brick-and-mortar sportsbooks at tribal casinos.
The tax revenue generated from mobile gaming will be redirected to the enforcement of laws to guarantee gambling on sports is fair for consumers, youth sports and the Department of Human Services to mitigate problem gambling. The tax dollars redirected to youth sports would emphasize areas with elevated juvenile crime.