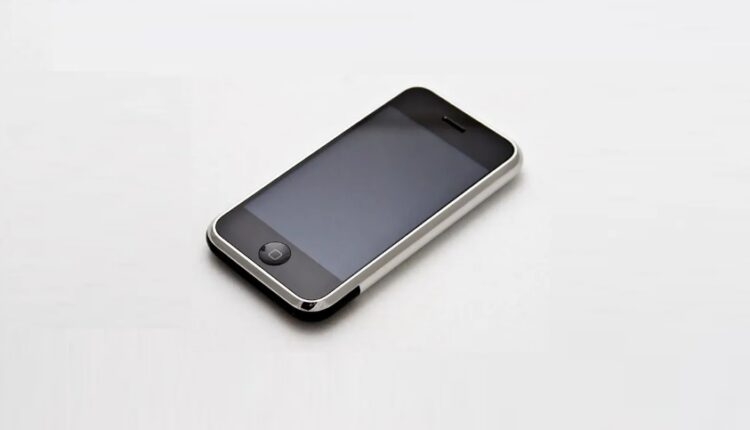 Mint Conditions First-Generation Apple iPhone (2007) Sells For Nearly $200,000 At Auction
At a recent auction, a pristine first-generation Apple iPhone fetched an astounding $190,372.80, breaking the previous record set in February when an unopened 8GB iPhone was sold for $63,356.40. This exceptional price highlights the prodigious value collectors place on these vintage devices. As of October 2022, an original 8GB iPhone, still in its factory-sealed condition, commanded a substantial price of $39,339.60.
The first-generation Apple iPhone, released in June 2007, marked a milestone in the world of mobile technology. Developed under the visionary leadership of the late Steve Jobs, the iPhone introduced a game-changing combination of a phone, an iPod, and an internet communication device all in one sleek package. With its innovative 3.5-inch touchscreen display, users could navigate the phone's functions effortlessly through intuitive finger gestures.
The original iPhone came in two storage options: 4GB and 8GB, and featured a 2-megapixel camera, web browsing capabilities, and access to the App Store, which offered a range of applications to enhance the user experience. The device's minimalist design and user-friendly interface captivated consumers and set new standards for smartphone aesthetics and usability.
Notably, the iPhone in question was the 4GB model and belonged to a member of Apple's original engineering team when the revolutionary device was initially launched.
According to Mark Montero, the founder of LCG Auctions, this particular 4GB factory-sealed version is an extraordinary rarity, making it even more desirable to collectors compared to the more common 8GB model.
During its debut in 2007, the first Apple iPhone offered two storage options: 4GB or 8GB. The 8GB variant gained more popularity among consumers, leading Apple to discontinue the 4GB model shortly after its release. Consequently, the 4GB version became scarcer over time, further contributing to its allure in the collector's market.
Over the years, Apple expanded its iPhone storage capacities, culminating in the present-day availability of the iPhone 14 Pro Max with a staggering 1TB (equivalent to 1000 gigabytes) of storage. Priced at $1,599, this latest model represents the pinnacle of Apple's technological advancements and offerings.
The significant auction price achieved by the original factory-sealed 4GB iPhone serves as a testament to the enduring legacy and appeal of Apple's revolutionary device, which forever changed the landscape of mobile technology and communication.