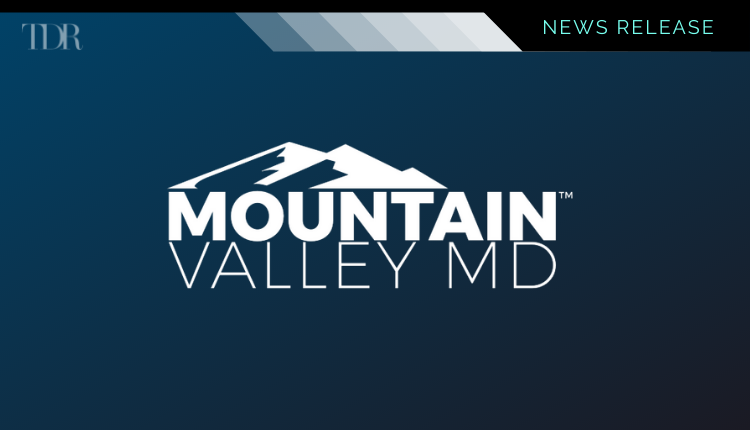 Mountain Valley MD Holdings Completes Licensing Agreement With Red White and Bloom Brands Inc.
Mountain Valley MD Holdings Inc.(CNSX:MVMD) (OTCMKTS:MVMDF) is pleased to announce, further to its news release dated September 29, 2021, that Mountain Valley MD Inc. ("Mountain Valley") has entered into a Product Development and Commercial Licensing Agreement (the "Agreement") with Red White & Bloom Brands Inc. ("RWB"), a publicly traded multi-state cannabis operator and house of premium brands that are available across the cannabis market in the United States.
The Agreement establishes the terms upon which Mountain Valley will develop and license formulas using MVMD's Quicksome™ technology and novel cannabinoid solubilization techniques to be applied by RWB to various cannabis product applications. The Agreement grants RWB an exclusive 5-year license in Florida, Michigan and California to manufacture and distribute its cannabis products in exchange for the payment of product fees and ongoing sales royalties.
Our partnership with Red White & Bloom illustrates how MVMD's technology can support product innovation objectives for our key partners across a variety of market verticals. Providing our global partners with product efficacy advantages through our technology licensing strategy is core to business scale objectives.

Dennis Hancock, President and CEO of Mountain Valley MD
The MVMD team have been working closely with RWB to apply proprietary formulations across a number of branded Medical and Rec product lines. The MVMD Quicksome™ sublingual applications, include a proprietary THC-based sleep formulation created for RWB, which is planned to be the initial product that RWB will introduce in the medical sleep market in the United States.
"Leveraging this innovative technology to provide unique cannabinoid product formulations is part of Red White & Bloom's strategy to bring premium, leading, and disruptive cannabis products to the marketplace," stated Brad Rogers, Chairman and CEO of Red White & Bloom Inc. "We believe this novel sublingual delivery technology when compared to numerous orally consumed products in the cannabis space, enables us to pursue market applications where the precision of cannabinoid delivery is preferred."
The Company is currently finalizing a patent for submission to the United States Patent Trademark Office (USPTO) to protect its cannabinoid solubilization work, which it believes will be a cornerstone for many unique product formulations in the cannabis marketplace.
To view the original press release in its entirety click here