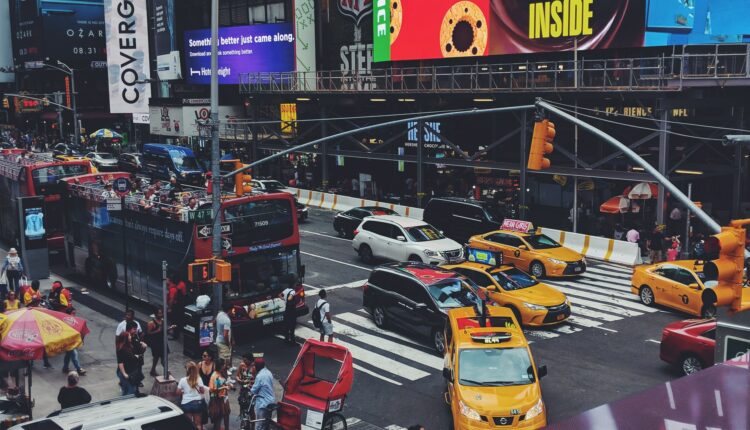 Mountain Valley MD Broadens U.S. Investor Outreach With OTC Listing Beginning February 16
The meteoric rise in Mountain Valley MD Holdings (CNSX:MVMD) (OTCMKTS:MVMDF) share price is something to behold. With the common trading under $0.10 in early December, a plethora of positive news has propelled its equity value into the stratosphere—currently $2.07/share as of the February 12 market close. On Tuesday, the Life Science company will graduate from the Pink Sheets to the more senior OTCQB Venture Marketplace, where it hopes to attract a deeper pool of investor liquidity.
The OTC operates the world's largest electronic interdealer quotation mechanism for US broker dealers and provides media outlets to improve the exposure of OTC-listed firms. Trading on the OTCQB Exchange makes it easier for businesses to efficiently generate wider investor recognition and to provide U.S. customers with enhanced investment opportunities.
Most importantly, the listing on the more senior OTCQB Exchange will foster increased liquidity with U.S. investors, family offices and funds that are prohibited, by choice or by covenant, from participating in Pink Sheet stock purchases. This is due to the latter having the widest spectrum of questionable listings, including bankrupt companies or those that are not current in their disclosures with the Securities and Exchange Commission (SEC). Pink Sheet investing is a bridge too far for many.
In rough terms, the OTCQB Marketplace is akin to a TSX Venture Exchange listing in Canada. While not devoid of shell companies and speculative issues, listing standards are enhanced due to requirements for current financial reporting, annual verification and management certification process. In fact, OTCQB companies have many of the same protections as larger and more established stocks.
The listing comes at an ideal time for MVMD, for which the common stock has risen more than 20-fold since early December. The presumed added demand from U.S. investors should promote price support during a period where company equity is trading at historically uncharted territory.
Unlocking the power of Ivermectin, it appears, is generating substantial buzz among the Life Sciences investing community.
Solubilizing Ivermectin Puts Mountain Valley MD In-Focus
Until recently, Mountain Valley MD was a Life Science research company with promising drug delivery technology, but lacking a catalyzing use case that would crystallize its investment thesis. Then, a material inflection point in the company's history took place.
On December 10, the company announced it had successfully completed a pre-clinical validation of its solubilized Ivermectin technology. The trial was conducted to demonstrate the safety and efficacy of the company's recent invention—otherwise known as Quicksome desiccated liposome technology—which enables Ivermectin to become water-soluble without the use of harmful organic solvents, improving its solubility by nearly 5,000 times. Ivermectin is a potent antiparasitic medication used to treat many types of parasite infestations and is included on the World Health Organization's List of Essential Medicines.
This breakthrough is a major game-changer for the future potential administration of Ivermectin, and perhaps other drug and vaccine applications. Applied to Ivermectin, Mountain Valley's Quicksome technology greatly improved its therapeutic potential by:
Increasing bioavailability of up to 500% through sublingual strips and 800% through intramuscular (IM) injection compared to oral tablets
Maximum concentration of Ivermectin in the body seen at 15 minutes using IM injection compared to current commercial oral and subcutaneous forms which take between 6 and 36 hours; oral strip achieved maximum concentration in one hour
Zero decline in peak serum concentrations over the entire 6-hour period of investigation
A greatly reduced pharmacokinetic variability, ranging from 0% (IM) to 5% (sublingual strips) vs. 40% variability for oral tablets
In other words, MVMD's technology showed greater pharmacokinetic performance, more rapid onset times, with greater drug distribution and stability in the canines trialled—at 1/5 the dosages compared to existing oral and subcutaneous injection solutions. Their solubility technology uses excipients currently approved by the US Food and Drug Administration (FDA), making it a leading candidate for human injection and sublingual applications.
The exciting thing about the trial result—apart from Quicksome's potential to positively reconstitute an array of existing drugs—was its potential use case for COVID-19. Lately, Ivermectin has been receiving increased attention for purported benefits from members of the medical community. Although the FDA has not approved Ivermectin for the prevention or treatment of COVID-19, preliminary and in vitro studies have shown potential benefit, including a reduction in viral RNA in Ivermectin treated cells compared to control samples.
In preparation to validate Ivermectin's therapeutic benefits, Mountain Valley MD will conduct a Bio Safety Level 4 (BSL-4) lab study of COVID-19 viral clearance in transgenic mice designed to prove the superiority of Mountain Valley's solubilized Ivermectin technology versus commercially available alternatives. The goal is to demonstrate how their solubility technology—applied to the Ivermectin drug—can be applied as a broad therapeutic to treat COVID-19. Should they be successful, the sky is the limit in terms of market potential, as serious questions regarding the safety and uptake of existing mRNA vaccines remain.
TDR congratulates Mountain Valley MD on its graduation to the OTCQB and quick uptake time for its BSL-4 lab study, which can take up to three years to schedule.