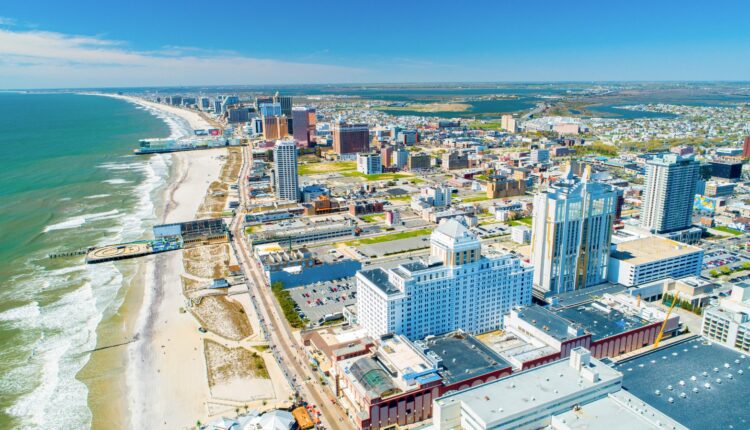 New Jersey $931.6 Million Sports Betting Handle in November Smashes Record
The Garden State has broken its own record yet again, as New Jersey topped the all-time highest monthly sports betting handle yet again.
With a reported $931.6 million in total bets registered in November alone, New Jersey has broken the record for the fourth consecutive month. Having seen a handle of $668 million in August, $748.6 million in September and $803.1 million in October, the amount bet on sports has exploded just under 40% over the four-month period.
State financial reports claimed a 5.4% hold, leading to $50.6 million in total revenue and $6.2 million to the state in the form of taxes.
While the handle blew away previous records, November's earning were only the state's third-highest, after 2020's October led the way with $58.5 million and January's $53.6 million.
New Jersey 2020 Sports Betting Handle Tops $5 Billion
With December's numbers still pending, New Jersey has now seen over $5 billion wagered on sports in 2020. Having reported $4.58 billion in 2019, November's totals pushed up the current year's totals to $5.02 billion and signaled a 9.6% increase over the 2019 total.
Where November's numbers were expected to be high, the annual total comes as a shock given that most of the sports world essentially came to a halt thanks to the COVID situation. While this did lead to a weak summer, it forced leagues to all return to action in the fall, creating one of the most active sporting seasons in recent memory.
Neighboring New York has already taken steps to expanding the state's legalized sports betting offerings, but with no legislation in place to allow for mobile wagering, many of the state's resident are forced to make the short trip to Jersey to lock in their bets.
Just a short train ride under the Hudson River, estimates predict that New Yorkers wagered over $837 million in New Jersey last year, and that humber has grown to $918.8 million in 2020 only 11 months in.