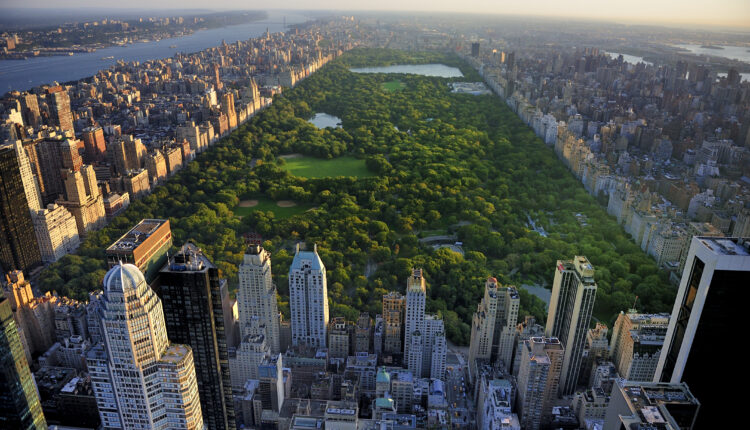 New York Gov. Cuomo's Online Sports Betting Plan Doesn't Add Up
We've already covered New York Governor Andrew Cuomo's desire to tap into mobile sports betting revenue as means to dig the state out of debt, with the mere mention of the topic causing surges in market share prices.
But as details become clearer, it's increasingly clear Cuomo could be his own worst enemy in this race to taxable sports betting revenue.
The Biggest Apple
With over 20 million people, New York is one of, if not the largest sports betting marketplaces in the United States, and the governor is right in pointing out the obvious missed opportunity that lies before them.
With estimates suggesting that the online sports betting handle in New York could hit $12.5 billion by 2025, it is easy to comprehend why the state would want to capitalize off of an industry this large. Dragging their feet has already seen neighboring New Jersey profit massively off of those willing to make the quick commute to lock in their lunch break wagers.
Cuomo Vs. Cuomo
America's self-proclaimed governor extraordinaire, Andrew Cuomo, is looking to change the sports betting game in ways that he hopes will see his state cash in more so than others entering the space.
"Many states have done sports betting but they basically allow casinos to run their own gambling operations. That makes a lot of money for casinos but it makes minimal money for the state."
Cuomo went on to add that he is "not here to make casinos a lot of money. I'm here to raise funds for the state. So we have a different model for sports betting."
Under Cuomo's direction, the state is proposing that a single operator run its entire online offering under the watchful eye and control of the government.
Pointing to New Hampshire's monopoly style approach, he established that the state's gaming commission would review proposals from each brand looking to secure the contract and select the one best fit for the job.
Only operators partnered with one of New York's four licensed commercial casinos would be eligible to apply. This qualifies Bet365 (Empire Resorts), BetRivers (Rivers Casino in Schenectady), DraftKings (Del Lago Casino), and FanDuel (Tioga Downs).
Both MGM and PointsBet have existing deals in place to launch in the region, but the terminology used by the state's gaming commission makes it unclear if they will be able to apply.
Cuomo's budget director Robert Mujica elaborated on New York's plan, using New Jersey as an example of a state that was missing out on a large share of profitable funds.
In the entire three years of sports betting they've collected less than $80 million, actually only $45 million in 12 months, compared to the billions being talked about.
"There are a few states that have done it a different way where the state contracts with the private sector who runs the sportsbooks but the state ends up getting the majority of what is left over after everything is returned to the bettors.
The boldest claim of the discussion came when Mujica stated that New York's planned approach would have New Jersey making $500 million as opposed to $50 million in annual tax revenue.
"So the way the governor's proposing it, and we'll advance it, is so that the state can get up to $500 million a year instead of $50 million."
Boasting a 10x increase in financial returns is quite the claim, but fortunately, the Governor and his team came equipped with supporting evidence… right?
Wrong!
The monopolistic stance taken by New Hampshire has proven to yield more in taxes per capita than in states like New Jersey. While it's difficult to have a perfect apples to apples comparison between the two, the increase in revenue is just over 2x, compared to the 10x NY politicians are touting.
The lack of a competitive market will likely fuel many Big Apple bettors to continue to wager in neighboring states or to simply turn to offshores who offer better more competitive lines.
With nearly 20 operators to pick from, Jersey books re forced to compete for their customers via promotions and better line offerings. In a business there 'the house always wins' these small advantages do add up. By effectively banning a competitive marketplace, the consumer will be the one taking the biggest blow under this proposal.
Need proof? DraftKing's does little to his this on their own homepage, where their standard $1,000 signup bonus is available everywhere…. except for New Hampshire.
With no incentive to compete for your business, the books know that would be bettors have little to no choice when it comes to selecting a sportsbook.
Bold claims and the ability to fabricate numbers have plagued this administration, and while it sure looks good in a headline, the goal seems farfetched at best.