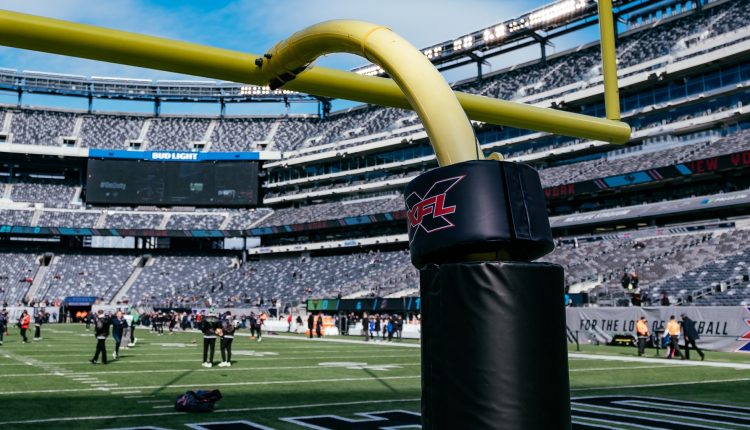 NFL Signs Sports Betting Deals With Caesars, DraftKings, FanDuel
Few voices were stronger in the fight against legalizing sports betting in the United States than that of NFL commissioner Roger Goodell. It was less than four years ago when he openly expressed his disdain for the practice and the potential threat it posed to the integrity of professional sports.
"We remain very much opposed to gambling on sports. …. we want to make sure we're doing what's right for the game."
Clearly a lot has changed…
It was announced Thursday that the NFL inked partnerships with three prominent sportsbook operators, making them the official sports betting partners of the league.
As official partners, Caesars Entertainment, DraftKings and FanDuel now enjoy access to league images, trademarks and official data that will aid in the expansion of their wagering options. Each brand will also see their products included in league broadcasts, digital, and other media properties.
This move continues the ongoing trend of sports betting brands competing for media and content supremacy, with each group involved looking to maxamize their exposure potential.
While we have yet to hear from Goodell, the league's chief revenue officer and executive VP of NFL partnerships Renie Anderson cited the nation's acceptance of the practice as the driving force behind their change of heart.
"As the sports betting landscape has continued to evolve in the United States, we have been thoughtful with our strategy and are excited to announce three partners who share the NFL's vision and goals," stated Anderson.
"Working closely with Caesars, DraftKings (DKNG), and FanDuel, we will provide fans new and different ways of interacting and engaging with the sport they love."
The official terms of the deal have not yet been disclosed, but we do know that Caesars will remain the NFL's official casino partner. This is a continuation of a previous agreement which grants Caesars NFL trademark usage rights for use across casino physical and digital gambling properties.
Daily Fantasy giant DraftKings also re-ups as the official DFS sponsor of the league, and future plans include an expanding presence on the NFL's Red Zone product.
Lastly, FanDuel gains access to official league film and video content, and the brand will see inclusion in the pre-game coverage for a total of seven regular season games that will be aired on the league's NFL Network next season.
Failure to adapt has led to the demise of many great products, and while Goodell once stood firmly against sports betting, it is refreshing to see the league embrace the very thing that is making it more relevant than ever.