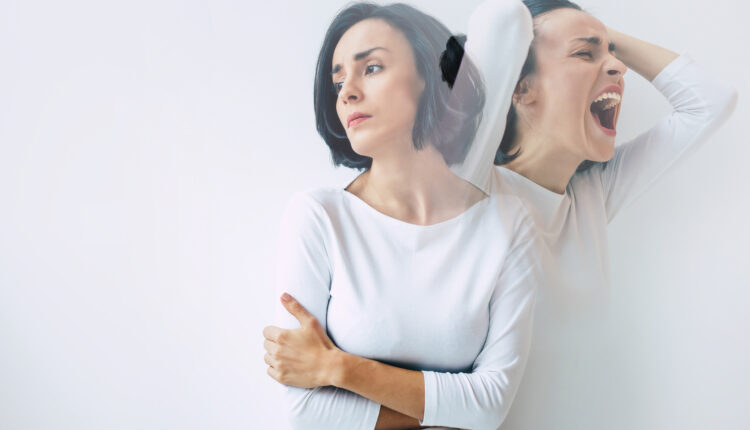 Pandemic Provides Opportunity for Evaluation of Mental Health; MindCure and MindMed Lead With Ibogaine
From ibogaine-assisted psychotherapy to treat neuropathic pain and traumatic brain injury, to addiction treatment for the growing opioid crisis.
This time last year was the last "normal" week of our lives, we just didn't know it. When COVID19 hit, mental health experts warned the stay-at-home orders, job losses, deaths, and immediate halting of social activities could lead to a mental health crisis comparable to the public health one. A report by the CDC found that 11% of American adults seriously considered suicide in June 2020, just a few months into the pandemic. In total, 40% of Americans reported some mental health issue or substance abuse related to the pandemic. A Gallup poll showed American's assessment of their own mental health is "worse than it has been at any point in the last two decades."
The interesting thing about psychedelic research is not only the results but the timing. One can't help but wonder if the pandemic provided the perfect conditions for mental health to be taken seriously.
Why do people change in particular ways as a result of a relatively brief experience, such as a psychedelic trip or psychedelic-assisted therapy? While the spiritual aspect of these experiences is subjective, it's tough to argue with the brain. The consensus is that because of enhanced neuroplasticity, there is a "temporary weakening of the established dominant networks that may keep people within a rigid pattern of behavior, such as drinking or ruminative thoughts," psychiatry professor and addiction researcher Michael P. Bogenschutzsays told The New Yorker. "In addiction treatment, the effects sometimes last for years, suggesting a baking-in of new patterns."
Mind Cure Health Inc. — a leader in developing technology to advance psychedelic-related treatments — recently announced that its bioinformatics platform, PsyCollage, has identified opportunities for ibogaine to support neuroregenerative pathways that the company believes could be pivotal in treating neuropathic pain and brain trauma.
Ibogaine is a shrub-root derivative that had shown promise in addiction therapy. It is thought to repair and reset the brain's reward system, facilitating detoxification in the context of addiction. In addition, it may stimulate the growth of new dopamine neurons, which further supports its therapeutic potential for neurodegenerative conditions such as Parkinson's and Alzheimer's disease.
"Ibogaine has centuries of therapeutic history reinforcing its potential to heal pain," said MindCure President and CEO, Kelsey Ramsden. "As one of the first companies to manufacture synthetic ibogaine, we're confident our research and development teams can help contribute to the drug's uses and develop protocols that ultimately progress healing in Canada and around the world."

MAPS completed two observational studies of the long-term effects of ibogaine treatment. Data from these studies contribute to the growing scientific literature about ibogaine as a treatment for drug addiction.
According to the Canadian Center on Substance Use and Addiction,
there were more than 11,500 apparent opioid-related deaths between January 2016 and December 2018. To illustrate further the scope of the opioid crisis, view the interactive map from Health Canada's National Report: Apparent Opioid-related Deaths in Canada.
The US opioid crisis is estimated to cost the US economy over $500 billion annually. People with problem substance use have found that larger doses of ibogaine can significantly reduce withdrawal from opiates and temporarily eliminate substance-related cravings.
MindMed–a leading psychedelic medicine biotech company–has an addiction treatment unit focused on developing novel medicines inspired by psychedelics to address the growing opioid crisis in both Canada and the United States. The company wrapped a Phase 1 human safety trial of 18-MC–a proprietary, orally active, non-hallucinogenic molecule based on the psychedelic ibogaine.
The study tested doses ranging from 4mg to 16mg twice a day and all participants were evaluated for pharmacokinetics and safety. In one study, 18-MC helped rats stop eating cocaine and responding to Pavlovian triggers. The company is also running trials on LSD as a treatment for anxiety
About Mind Cure Health
MINDCURE exists as a response to the current mental health crisis and urgent calls for effective treatments. MINDCURE believes in the need to reinvent the mental health care model for patients and practitioners to allow psychedelics to advance into common and accepted care.
MINDCURE is focused on identifying and developing pathways and products that ease suffering, increase productivity, and enhance mental health. MINDCURE is interested in exploring diverse therapeutic areas beyond psychiatry, including digital therapeutics, neuro-supports, and psychedelics, all to improve mental health.

For more information: mindcure.com


About MindMed
MindMed is a psychedelic medicine biotech company that discovers, develops and deploys psychedelic inspired medicines and therapies to address addiction and mental illness. The company is assembling a compelling drug development pipeline of innovative treatments based on psychedelic substances including Psilocybin, LSD, MDMA, DMT and an Ibogaine derivative, 18-MC. The MindMed executive team brings extensive biopharmaceutical experience to the company's groundbreaking approach to developing the next-generation of psychedelic inspired medicines and therapies.

MindMed trades on the Canadian exchange NEO under the symbol MMED. MindMed is also traded in the United States under the symbol MMEDF and in Germany under the symbol MMQ. For more information: www.mindmed.co