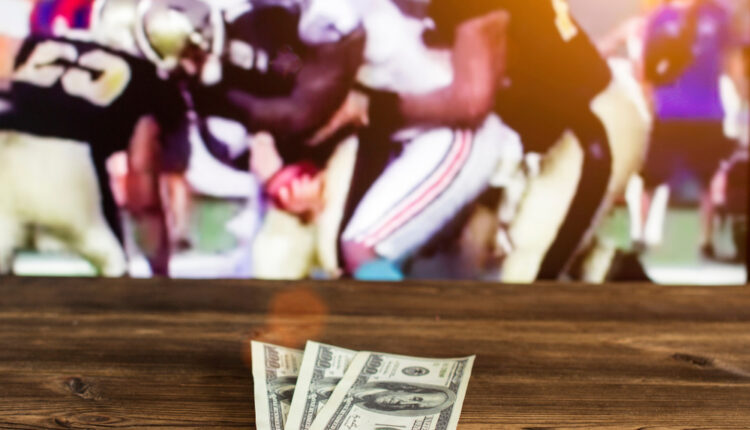 Penn National Drops -4.91% As Sports Betting Stocks Underperform Friday's Market: Investors Betting On NFL Kickoff Bounceback
Sports betting stocks were expected to soar with the kickoff of the 2021 NFL season, but where brands Like DraftKings (DKNG) witnessed significant growth over the last week, Penn National Gaming's share prices trended in the opposite direction.
Penn National (NASDAQ: PENN) stock prices traded down 4.91% over Friday's session, leaving the sports betting brand down 2.77% on the week that was meant to jumpstart the industry. Friday saw the sports betting stock open at $84.31 and trade as high as $84.74, but it ultimately fell to $79.59 by Friday's closing bell.
Rival sportsbook DraftKings saw share prices increase 2.31% over the same 5-day period, but this number would have been higher had it not been for a late drop in stock price Friday afternoon.
DraftKings (NASDAQ: DKNG) stock prices hovered around $60.30 Friday, September 3rd. The short trading week saw shares reach $64.51 by Wednesday, fall back into the low $63 range before topping $64 again early Friday. Ultimately closing down 1.9% at $62.46, DraftKings experienced the same trend seen by most publicly traded sports betting companies.
MGM Resorts International (MGM) fell 1.10% to $42.29, with the Las Vegas Sands Corp (LVS) sliding 4.19% to $41.84 per share.
Sports betting stocks underperformed the market, with the NASDAQ Composite Index coming in -0.87, and the Dow Jones down 0.78% to close out the week.
Sports Betting Stocks Poised For Growth?
Historically, the NFL's opening weekend sees the largest influx of new players, with operators spending beyond their means in hopes of winning the acquisition battle. The hope is that the heavy spending in this relatively young market will pay off in the long run when considering the average lifetime value of a customer.
The American Gaming Association predicts a 36% increase in betting this season, projecting that a record 45.2 million Americans will wager on football at some point this year. This growth coupled with the decision to extend the regular season to 17 games puts the industry on pace to see its most profitable season yet.
A combination of factors contributes to this growth, but legislative expansion is most likely the leading cause of this expected growth. Strategic partnerships between sportsbook operators and media outlets have also put sports betting front and center just about anywhere sports content can be consumed, and sports betting terminology is now prevalent in all broadcasts.
Sports betting stock investors are most interested to see how sportsbooks perform over the next few weeks in terms of player acquisition, as this data offers the clearest picture as to which brands are willing the advertising battle and gaining valuable market share. Given that most products offer similar features for the casual bettor, many bettors will likely stick with the first book they signup with for a while. For this reason, grabbing first time bettors with catchy offers, bonuses, and free bets might prove costly at the start, but the investment is expected to produce in the long run.
With a number of states having rushed to go live just prior to the Week 1 kickoff, millions of new bettors will be placing their first legal wager with one of these regulated sportsbooks.
This trend will continue as legislative expansion makes its push across the United States, and the leaders in the space are expected to continue with their extravagant marketing spends. Investors are smart to follow consumer trends to best