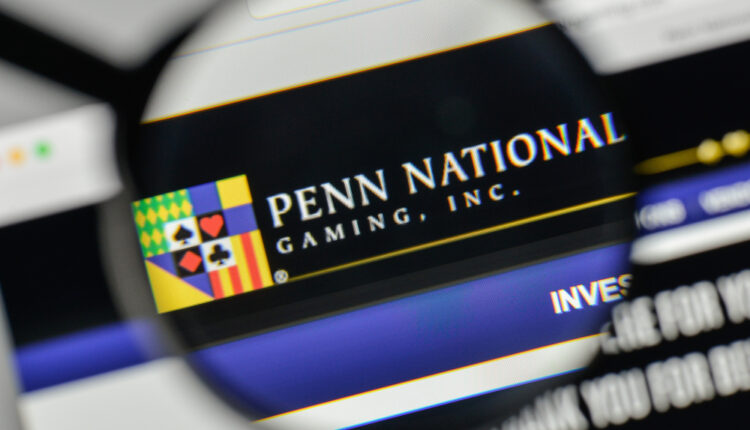 Penn National Gaming To Buy theScore Sports Media & Gaming: theScore Stock Surges 65% Premarket
Penn National Gaming is purchasing theScore in an effort to create the leading digital sports betting and technology company in the North American gaming market. Score Media stock shares surged 65% premarket once trading resumed following a short pause for the announcement of the agreement. Penn National stock shares saw a minor 0.6% lift premarket but could heat up throughout the day.
The Dales Report will track these moves and those of all sports betting stocks throughout the day as investors are given their chance to react to this landmark acquisition.
The announcement was made just moments ago, Thursday morning, so many specifics are yet to be revealed. But what we do know is that Penn National has offered up close to $2 billion in cash and shares to purchase the Toronto-based media and gaming brand.
Terms of the deal also state that theScore shareholders will be given $17 in cash and 0.2398 Penn National Gaming shares in exchange for each share of theScore stock held, which is the equivalent to a $23 share if you were to base the value off of Penn's 5-day volume-weighted average trading price since July 30.
Penn National's purchase of theScore has already been approved by both boards, and things are expected to be finalized in Q1 of 2022.
Penn National CEO Jay Snowden offered a few words on the transaction and of his new toy Thursday morning.
"theScore's unique media platform and modern, state-of-the art technology is a powerful complement to the reach of Barstool Sports and its popular personalities and content."
theScore mobile application has long been a favorite of North American sporting fans , with theScore serving as the most popular sports app in all of Canada, and 3rd most popular in the continent.
Naturally, twitter users sounded off their initial thoughts on the deal, with one loyal tehSore app used begging Barstool's Dave Portnoy to "bleep it up."
The timing of the announcement is particularly intriguing given that competitor DraftKings is scheduled to reveal their second-quarter earnings report tomorrow morning. Analysts are expecting the sports betting operator to once again report losses.
DraftKings (DKNG) has underperformed analysts' expectations in all four of the brand's previous earnings reports, but analysts at Bernstein have recently given the stock an "outperform" rating, which saw DraftKings share prices climb slightly.
DraftKings will report an increase in losses, but overall earnings did increase significantly year-over-year. The larger question, and the factor most likely to determine how sports betting stock investors respond will likely rely on whether DraftKings' numbers outperform or underperform in comparison to analysts' predictions.
Penn National deciding to drop this news on the eve of the earnings report for their largest publically traded competitor is likely no mere coincidence. Jason Robbins and the DraftKings brass are expected to discuss future plans and strategies to increase their brand awareness and market share. The potential value in the Canadian market was a large part of their last earnings report, where DraftKings projected between $5 and $8 billion in untapped revenue lying north of the border.
Well, Penn National just tied the knot with the most popular sporting application in Canada, and while the brand's media product is not as widely known in the United States, theScore is a household name for more Canadiens.
DraftKings will have a hard time pointing to the newly legalized Canadian market as the next financial boom for the brand, as Penn National just took a massive advantage in terms of winning the ground game.