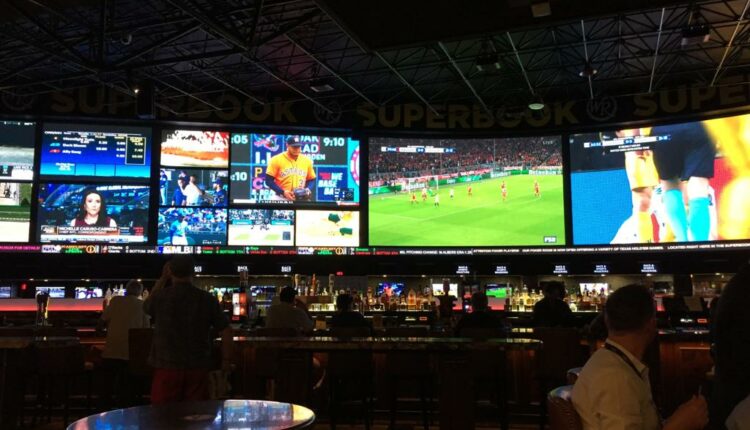 Penn National Stock Shares Dive 15% In April: What Caused The Skid?
Penn National Gaming (NYSE: PENN) is objectively a decent company with no real serious issues. The casino operator company's acquisition of the media company Barstool Sports along with the successful launch of the Barstool Sportsbook App gives plenty of reasons for investors in the sports betting space to take an optimistic view of Penn's financial future. Although it is true that Penn's revenue took a hit as a result of the pandemic forcing closures of its casinos, with the reopening of the economy thanks to a successful vaccination campaign in the US, things can only improve on that front. However, despite all of this it turns out that PENN stock shares dropped 15% in April.
Declining share prices
The large move downward in PENN stock prices started in mid-March and continued all the way through April. The company reached its historical peak on March 15 at $136.47 and has since seen the price drop to where it is now around $91 per share.
No bad company news
The drop in price for PENN has left many investors scratching their heads looking for a reason as to why this happened. If you look at the news cycle surrounding the company, there does not seem to be any significant bad news that came out during this time that could be attributable to PENN taking a dive. 
Also, with Penn moving into the online betting market right when legalization efforts have been increasingly successful, one would think this suggests huge growth potential for the company. Penn had just received permission to start operating in the online betting market in Virginia during this time of the stock's decline. There had even been several analysts who upgraded their view on the company. All of these factors are bullish for the company in the face of no bad news.
What goes up, must come down
On the other hand, the financial markets do not only move in one direction. When a stock reaches unprecedented historic highs, like PENN has, then you can expect some profit-taking and technical corrections from time to time. This does not mean there is something fundamentally wrong with Penn which remains a strong company that is far from any type of fiscal disaster, at least as far as anybody can see.
The recent decline makes more sense when you look at how much and how fast PENN has appreciated on its rise to its historic high in mid-March. If you look back to April 2020 you will see that since then the stock has actually skyrocketed to what is now a 960% increase. In fact, at one point during that time the stock saw a 1200% increase in valuation. With a rapid rise like that it is no wonder that some who had been holding since then would think about taking risk off the table.
Current risks
Now that PENN has seen what seems to be a healthy correction, many gambling stock investors will be eager to buy up some of these shares at the lower price. However, one should be aware of the current risks in the market when making this decision. Currently, market participants are beginning to worry about a more hawkish Fed in the face of increasing inflation. Threats of an eventual rise in interest rates are detrimental to growth stocks, such as PENN. Therefore, risk only what you can afford to lose, and always practice risk management that matches your financial goals and risk tolerance.