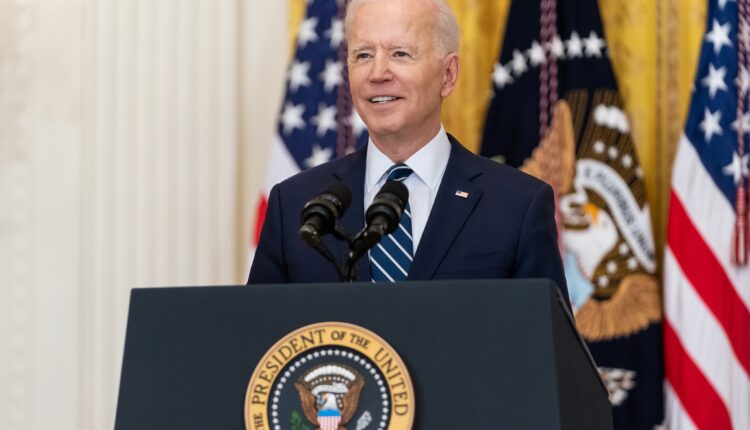 President Biden & House Speaker Kevin McCarthy Agree On Tentative Debt Deal To Avert Default
The months-long wrangling over the debt ceiling is finally coming to an end, potentially averting an "economic catastrophe."
What Happened: President Joe Biden and House Speaker Kevin McCarthy (R-Calif) have reached a budget agreement in principle, the White House announced in a statement released late Saturday.
"The agreement represents a compromise, which means not everyone gets what they want. That's the responsibility of governing," Biden said in a statement. The president also touted the development as "good news" for the American people, given it will prevent a catastrophic default that has the potential to cause an economic recession, the devastation of retirement accounts and the loss of millions of jobs.
Deal Terms: The tentative agreement will likely lift the debt limit for two years, The Wall Street Journal reported, citing people familiar with the matter. The non-defense spending for the fiscal year 2024 will likely be capped at levels for the fiscal year 2023, before being lifted by 1% in the fiscal year 2025.
Defense spending for the fiscal year 2024 will likely be at about 3% more than the $858 billion appropriated last year.
What's Next: Biden said the negotiating teams will finalize the legislative text over the next day. The agreement will then go to the House and Senate.
A 1% cut in government spending if all 12 appropriations bills aren't passed by the end of the year
Tightening work requirements for federal food aid, which has been a key Republican demand
A $10 billion cut to the Internal Revenue Service's planned funding for boosting tax enforcement and modernizing technology
Clawing back some unspent COVID-19 funding, with one GOP lawmaker estimating the amount to be about $29 billion
"I strongly urge both chambers to pass the agreement right away," he said.
The debt limit impasse created volatility in the market in recent sessions, as traders reacted to every headline concerning it. Treasury Secretary Janet Yellen on Friday even pushed back the timeline for a potential default from June 1 to June 5.
Reacting to the agreement, economist Mohamed El-Erian tweeted, "It's a compromise that is likely to attract sufficient bipartisan support." The deal, while averting a costly default, "would not change the economic and financial trajectory in a material fashion," he added.