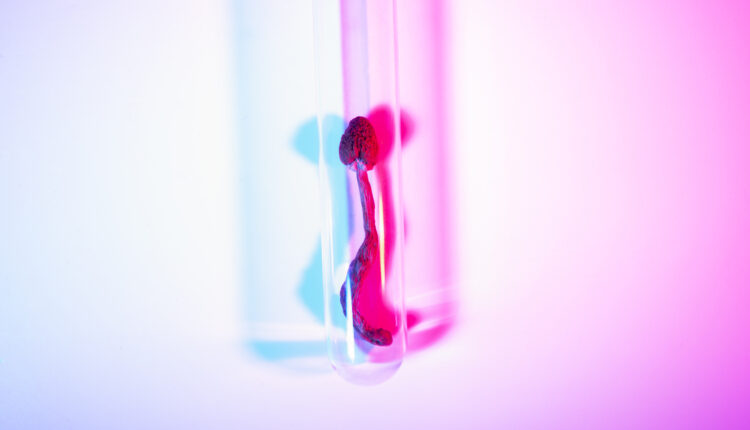 Psychedelics Reform Update From Several States In The Union
Since our previous roundup, whether inside state legislatures or out on the streets, there's been some consistent movement of proposals concerning psychedelics. As of Sept. 28:
Massachusetts: Campaigners polled two versions of a psychedelics legalization initiative toward 2024's ballot, and the winning one is the option contemplating adult home cultivation (12X12 ft. space tops) of entheogenic plants and fungi, first reported Marijuana Moment
Now to gather registered voters' signatures -initially slightly over 74,500,- the measure would create a regulatory framework for supervised access to psychedelics at licensed facilities, plus make adult substances' possession and gifting (commercial sales excluded) legal up to specified limits.
Psychedelics purchased at licensed facilities would be subject to a 15% excise tax, and localities could decide to impose an additional 2% tax for the centers' operations. Revenue would go toward the program's regulation.
Pennsylvania: Rep. Jennifer O'Mara (D) and Sen. Tracy Pennycuick (R) have stated their intentions to renew A 2021 proposal pushing for psilocybin research for mental health treatment, with some changes, after the legislature meets on Sept. 26, reported Alexander Lekhtman for Filter Mag.
Maine: Portland's City Council HHS and public safety committee have unanimously advanced a resolution decriminalizing the use and possession of certain psychedelic plants and fungi. Amended to cover home cultivation for personal use and sharing (sales excluded,) the measure will face a full council vote by mid-October, reported Marijuana Moment.
The psychedelics list includes plants and fungi containing psilocybin, psilocin, ibogaine, mescaline (except peyote) and DMT. While the substances would remain illegal under state law, the city would deprioritize enforcement.
On the opposite shore, state Senate Minority Leader Brian Jones sent a letter to Gov. Newsom requesting he veto SB 58 and release a statement suggesting the bill's narrowing to only allow therapeutic use under the direction and treatment of medical professionals.
Meanwhile, ballot initiative TREAT Act is aiming to fund psychedelics research with $5 billion from bonds. California's Legislative Analyst's Office (LAO) reviewed the proposal and found it would cost $6.6 billion over 30 years including loan interest, yet the scientific discoveries could bring some of that money in.
SB 58's fate is not the sole to stand by Gov. Newsom's desk: AB 1021 legalizing Schedule I controlled substances for "legitimate medical purposes" passed Senate concurrence and was enrolled and presented to the Governor on Sept. 14.
Michigan: A recently re-introduced measure would legalize the possession, use and noncommercial cultivation and manufacturing, processing and delivery of plants and fungi containing psilocybin, psilocin, DMT, ibogaine and mescaline.
Sponsored by Ann Arbor's state Senator Jeff Irwin (D,) SB 449 was referred to the regulatory affairs committee on Sept. 14.
Members include Dr. Ranji Varghese, a psychiatrist utilizing ketamine in his practice who praises the importance of raising awareness and educating the general public; and Stefan Egan, a veteran to whom psychedelic mushrooms have helped deal with his treatment-resistant mental health problems.
Indiana: The state's interim study committee on public health, behavioral health and human services recently gathered to discuss the possibility of treating mental health disorders with psychedelics, found Mia Frankenfield.
At the meeting, Rep. Vanessa Summers (D-Indianapolis) said "If scientists are able to prove that psilocybin is effective at treating mental health disorders and help us prevent Hoosiers from dying by suicide, we as legislators have an obligation to consider legalizing a program similar to that in Oregon to help our constituents."