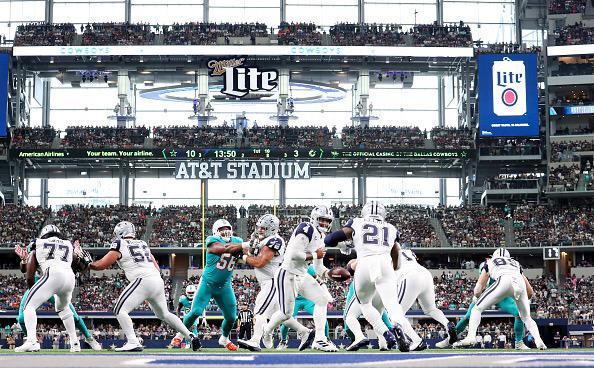 Reddit Targets Sports Betting Stock FuboTV As Newest Darling
FuboTV (FUBO) is catching the attention of sports betting stock investors this week, as the live-streaming sports platform has seen 15% gains on the week. This steep increase in share prices extends the brand's bullish run that has produced a 41.6% return over the last 30-days alone.
While fuboTV's aspirations to emerge as competitor in the gambling space did impact share prices, the Reddit community can be credited for a large part of the recent run.
The same circles that put AMC Entertainment Holdings and GameStop in the headlines are also rallying around fuboTV. Yet, while it would be easy to couple the streaming app with the rest of the meme stock community, fuboTV is proving to be more than just short term rally stock.
FuboTV made its entrance into the sports betting arena by announcing its plans to offer a live wagering platform to those watching events on its service. With statistics supporting the "people like to bet on what they are going to watch" argument, fuboTV wants to create an experience where subscribers can tune in and lock in their predictions all in one place.
FuboTV intends to launch this product later in 2021, but a test run is scheduled to take place with the South American Football Confederation as they complete the region's World Cup qualifying matches. The streaming service currently holds the exclusive streaming rights to 70+ international fixtures scheduled to be played prior to the Qatar World Cup, giving fuboTV plenty of opportunities to iron out kinks with onscreen features and user touchpoints.
The $65 monthly subscription fee would give users access to on-screen trivia competitions with cash prizes, integrated statistical feeds that will be accessible during broadcasts, and exclusive programming.
FuboTV is clearly targeting the sports-centric fanbase, but the service will also stream on-demand popular series like The Simpsons, The Walking Dead, The Bachelor, and Shark Tank.
This plan to combine streaming content with sports betting is not exclusive to fuboTV however, as sports betting giant DraftKings already has things in the works with DISH Network and their Sling TV product. Bally's also inked a deal with Sinclair Broadcast Group in hopes of collaborating across the network's regional sports offerings.