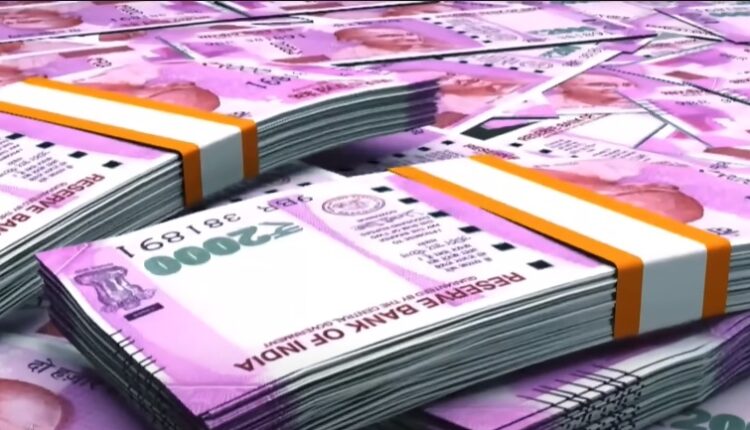 Reserve Bank Of India Advocates For Banks' Adoption Of Blockchain And AI Technologies
An prominent official from the Reserve Bank of India (RBI) has put forth a proposal suggesting that Indian banks leverage the power of artificial intelligence (AI) and blockchain technologies to foster growth and stability in the country's banking sector.
During a seminar organized by the RBI for Indian bank managers, Lieutenant Governor Mahesh Kumar Jain addressed the topic of risk management techniques to ensure long-term growth and stability. Jain emphasized the importance of robust corporate governance, governance structure, and risk management systems in the future. He highlighted the current transformative landscape driven by technological advancements, escalating consumer expectations, and the risks associated with cryptocurrencies.
Furthermore, Jain expressed concerns regarding the emergence of new risks that could adversely affect technology-driven banking institutions. He stressed the urgency for innovative solutions that can effectively address the evolving challenges within the financial industry.
Jain asserted, "To prepare for the future, Indian banks must prioritize digital transformation, enhance customer experience, embrace innovative technologies such as AI and blockchain, invest in cybersecurity measures, explore collaborative opportunities with other stakeholders, and ensure their workforce is equipped with the necessary skills to thrive in the digital era."
These statements were made amidst the backdrop of India's uncertain stance on cryptocurrencies. The Indian government introduced the Cryptocurrency and Digital Currency Official Bill Regulation, 2021 in the Lok Sabha, the lower house of Parliament, with the aim of establishing a foundation for the introduction of a digital currency issued by the RBI. However, the bill did not materialize into legislation.
Currently, there is no central authority in India that regulates cryptocurrencies as a form of payment. There are no specific rules, regulations, or standards governing the handling of cryptocurrencies, which poses challenges when dealing with them.
The Finance Minister of India proposed the taxation of digital assets, intensifying the ongoing debate regarding the legal status of cryptocurrencies within the country. The government announced a 30% tax on cryptocurrency earnings in the recent Union Budget 2022. While this move has been seen as an initial step toward recognizing cryptocurrencies, the government has not issued an official statement regarding the legality of currencies like Bitcoin in India.
In November 2022, India launched a pilot program for its central bank digital currency (CBDC), catering to both the wholesale and retail segments. In March of the following year, offline functionality testing for the CBDC commenced. RBI CEO Ajay Kumar Choudhary revealed India's intention to use the CBDC as a medium of exchange, further signaling the country's exploration of digital currency options.