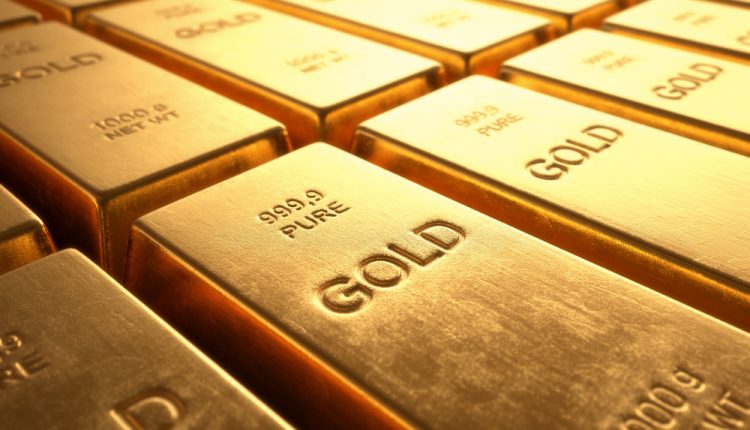 Round 2 of the Gold Rally Is Coming. Are You Going to Miss Out?
If you thought gold couldn't go any higher, hold on to your hats. There may be another high on the way. Gold has been considered a safe haven to keep your money throughout history. There are several factors that contribute to higher interest in gold investment, and we're currently experiencing all of them. 
Geopolitical instability contributes to the impact on price. Extreme volatility in the Middle East, peaking during the showdown between the U.S. and Iran in early January, saw gold prices surge to a seven year high. When this kind of uncertainty hits, investors revert back to reliable stocks to protect their money.
A second factor is the inverse relationship gold has with the U.S. dollar. When the dollar weakens, gold stocks rise; when it strengthens, it drives gold down. Currently, the dollar is down several cents since October 2019, which has contributed to gold's improved price.
Why another rally might be coming
CNBC also reported that a note from Macquarie commodity strategists explained that, "For prices to rally further, it would likely require some combination of general U.S. dollar weakness, lower interest rates and a spike in inflation expectations — via higher oil prices and/or concerns of a negative spill-over to global growth."
Interest rates with the Central Bank have remained low, and there's a chance of an additional rate cut part way into the year. Co-chief investment officer at Bridgewater Associates, Greg Jensen, believes that the U.S. Federal Reserve will avoid raising rates even if there are signs of inflation. In addition, they may even continue to cut rates, should a recession loom on the horizon in the U.S., according to an interview with the Financial Times, all of which could lead gold to surge to $2000. Bridgewater manages $160 billion and is considered the world's largest hedge fund.
On top of all that, the first two months of the year tend to be strong for gold prices, Colin Hamilton, managing director of commodities research at BMO Capital Markets, told CNBC. This is partly due to Chinese demand, leading into the Lunar New Year, but it's also thanks to rebalancing of investor portfolios.
Who to watch in the marketplace
With all the possibilities out there, which stocks should you keep an eye on?
Barrick Gold Corp. is an industry leader, one of the best and biggest out there. Last year saw the completion of a new merger with Randgold Resources and the creation of a joint mining venture with Newmont Corp, Nevada Gold Mines. Both of these companies are good places to put your money because they're solid, reputationally. In addition, Newmont is already talking about a 79 percent increase in shareholder dividends in the first quarter of 2020.
BNN Bloomberg reported on what some of the top gold investors are thinking. Robert Cohen, of 1832 Asset Management, likes Australian-led Bellevue Gold Ltd., from the exploration sector, for its value. He also likes North American stocks from Great Bear Resources Ltd., K92 Mining Inc., and Wesdome Gold Mines Ltd., to name a few others.
If you're also feeling the gold rush, keep an eye on these stocks and come back to read more of The Dale Report's thoughts on metals as the year develops.