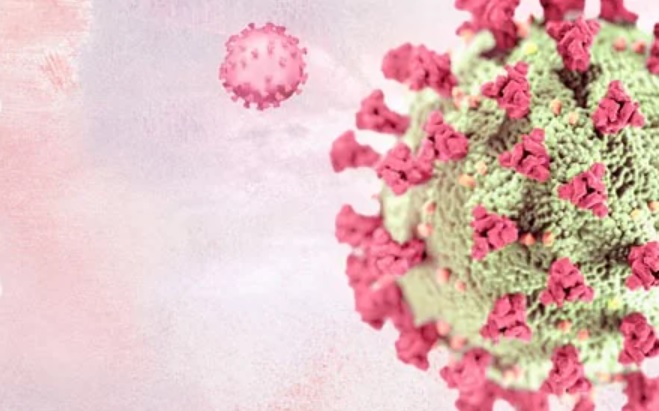 Sona Nanotech CEO "100% Confident" Coronavirus Test Will Land Regulatory Approval
The rapid screening test for coronavirus being developed by Sona Nanotech Inc. appears to remain on track, according to company officials. In a new radio interview with CEO David Regan, Sona Nanotech's top official expressed supreme optimism that approval is forthcoming—even if timelines remain undefined. TDR recaps the discussion and what it means for investors.
The October 1st interview with Todd Veinotte of 95.7 News Talk radio Halifax centered around the pending approval of Sona Nanotech's rapid antigen test for COVID-19 (CV). The company has developed a quick-response lateral flow test to screen patients for CV— considered potentially best-in-class by many. The test is similar to a simple pregnancy test and can be administered without skilled technicians or additional laboratory equipment. It is also cost competitive and produces timelier results, giving investors hope that Sona's test can become the market standard.
To date, the U.S. Food and Drug Administration (FDA) has approved only four comparative Point of Care tests for COVID-19, while Health Canada has approved one PCR-like test. That consent came yesterday, with Health Canada approving ID NOW rapid COVID-19 test developed by pharmaceutical giant Abbott Labs.
The approval comes only a day after the Federal government announced that it would buy 7.9 million ID NOW tests from the U.S.-based firm for distribution in Canada.
Sona Nanotech hopes to capture a large piece of this burgeoning market share. And as the interview below illustrates, the company believes that not only is Health Canada approval coming, but that its test has inherent advantages that give it superiority over ID NOW.
The Interview
The interview with CEO David Regan comes in succession to a September 28 CTV Atlantic article highlighting the company's rapid antigen test for COVID-19. The mainstream publicity provided a boost to SONA's sagging share price, with the stock rising ↑16.46% on September 29 and maintaining an upward trajectory for the balance of the week.
The interview itself gave a helpful primer on Sona Nanotech's history and how they ventured into the COVID testing business by chance. However, it was two noteworthy exchanges, in particular, that caught our attention.
The first was in relation to the advantages Sona's COVID antigen test maintains versus the ID NOW test just approved by Health Canada. With portability being a key consideration in the marketplace: advantage Sona Nanotech. In the words of David Regan:
The difference between the Abbott test that was approved—and people may have heard the government of Canada ordered 7.9 million units—is they require a machine about the size of a toaster to do the reading. Again, ours is a pregnancy-type test that can be used anywhere. So great for remote locations; you don't need to have an extensive piece of scientific equipment nearby at-hand.
The second pertinent exchange was in relation to Sona's coronavirus test approval. By all accounts, optimism remains high:
Todd Veinotte: What's your level of confidence that this thing (CV test) will get approved by Health Canada and the U.S. FDA, and what's the realistic timeline here that you think it will happen?
David Regan: We're 100% confident that it gets approved. There's smart questions being asked, and we have strong data on our test. And the timeline is unclear as to what the time is… Typically, something like this takes a year in normal context. Right now, we're hopeful that it can be very soon.
With all four CV tests in the United States developed by big pharmaceutical conglomerates, Sona Nanotech is truly a David vs. Goliath story. But with the market for rapid and inexpensive COVID tests described as "unlimited" and "massive around the word", Mr. Regan believes Sona has the technology to play in the same sandbox.
With a ↑7854% return in the share price year-to-date, investors are undoubtedly in agreement.
TDR will have additional coverage as events warrant.
Related: Coronavirus Showing that Cannabis is Essential