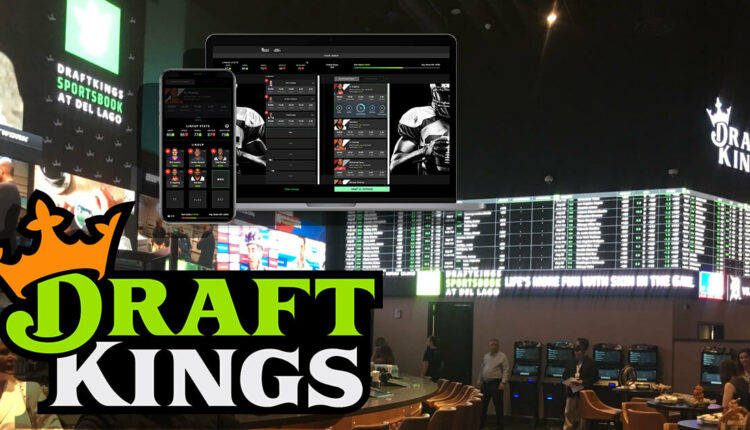 Sports Betting Stock Investors Buy The Dip As DraftKings Stock Falls To $48
Regulated sports betting is still relatively young, and while the industry itself has the potential for billions in revenue, the early days are proving to offer their share of speedbumps.
Shares of the popular sports betting stock DraftKings (NASDAQ: DKNG) have produced impressive profit margins for those who jumped on early, but the last six months have been a rollercoaster ride for investors, as all uphill traction has been followed by a subsequent drop.
Share prices surged to $72 just prior to last year's March Madness tipoff, hovered in the $45-$55 range for much of the summer, and aside from another run coinciding with the kickoff of the football calendar, prices have traded in the upper $40's for most of October.
This volatility is one of the biggest concerns for those investing in sports betting stocks, and with all peaks seemingly connected to the sporting calendar, some fear that the industry will struggle to stabilize itself for annual profits. This argument would lose weight if and when iGaming expansion hits the North American market, opening the doors for a more consistent cash flow. Let's not forget that casino games tend to operate at much higher profit margins as well.
So Why Invest In DraftKings Stock?
Well for starters, the brand just keeps getting larger. DraftKings is not scared to sign a check, and they have set a high bar when it comes to media and league partnerships in the space, and ongoing acquisition efforts support positive moves in the brand's future direction.
In August DraftKings announced their acquisition of the Golden Nugget Online Gaming, a small competitor in the online sports betting space generating just over $100 million in revenue annually. With the deal expected to be final in Q1 of next year, current investors are expecting to see DraftKings' stock prices reflect the lift in annual revenue, but more so in the online casino technology, they will now have under their hood.
The Golden Nugget Online Gaming platform might not have hit your radar, but it does boast 5 million active players. DraftKings will absorb this userbase into its ecosystem and open up the possibility to market a variety of DK properties to them as well.
Unfortunately, the gambling space is unnecessarily crowded at the moment, and an arms race has ensued in the quest for control of the market. Both DraftKings and FanDuel were prepared for this battle, largely thanks to their Daily Fantasy Sports days, where the pair managed to become household names, while all competition failed to break through.
Penn National and MGM have also emerged as industry giants, but recent returns and market share reports show Penn National's Barstool Sportsbook losing ground quickly.
It really is a high-dollar chess game at this point, with the big boys looking to buy real estate more so to keep the competition out. DraftKings has the recognition and league associations to keep itself relevant, and their deep pockets put them in a position where they simply have to out-market their competition to the point of submission.
Now, for investors, this can lead to a few shaky moments, as acquisition costs and marketing spends will continue to cap profit margins. However, we have to look at this as a long-term investment and ride the wave with the sportsbook as they continue to impose their stranglehold over the market.
The North American betting market is large enough to support a handful of large operators, and patient investors will be willing to let this natural selection play out. That being said, when these dips to take place, use it as a time to re-up your investment, knowing that you can expect a steady uptick near key sporting dates to unload any or all shares if you are no longer in for the marathon.
The NBA starts tomorrow. We have the NHL back on the ice, and in a few weeks, we will crown the World Series Champion. College Hoops should run a full normal schedule, and there is still plenty of football left to play.
Sports betting stocks have proven to be tied to the sporting calendar, so the question is not "when with share prices go up?" rather "will you be holding when they do?"