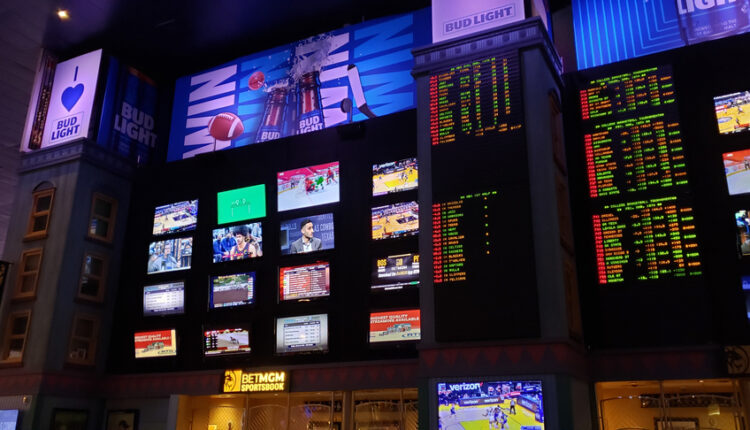 Sports Betting Stock Prices Surge Ahead Of Football Season
Wednesday's trading session was kind to Penn National Gaming (NASDAQ: PENN) and numerous sports betting stocks, as many brands saw share prices climb throughout the day.
Closing just shy of $79.50, shares of Penn National traded up 8% in the lead up to the kickoff of this year's college football season. Competitors DraftKings saw shares up 5.4%, Golden Nugget Online Gaming up 5.2%, with both Caesars Entertainment and Scientific Games gaining 3.3% and 3.2% respectively.
The sudden surge of interest in sports betting stocks comes days before the NCAAF's 'Week Zero', a condensed schedule of games that serves as the official start to the season. The following week sees the action start on Wednesday, with daily games taking place over six consecutive days. This run serves as the precursor to the September 9th start of the NFL season.
In a conversation with Bloomberg, Needham analyst Bernie McTernan acknowledged the sector's disappointing performance over the summer months, but noted that the return of football was "a reason for investors to own shares given its potential to highlight the sports betting total addressable market."
ARK Invest Buys Another $61M Of DraftKings Stock
Where Penn National proved to be the strongest performing of the sports betting stocks on the day, rival DraftKings (DKNG)still made headlines following another large investment from ARK Investment.
Fund manager Cathie Wood has a reputation for buying into trendsetting companies in emerging industries, and she furthered her fund's investment in DraftKings by purchasing another 1.07 million shares.
The $60.06 million purchase was dispersed across three of ARK Investment's ETF's, with the majority (742,840 shares) going to the fund's largest EFT, ARK Innovation (NYSEARCA:ARKK).
ARK Next Generation ETF (NYSEARCA:ARKW) took on 202,723 DraftKings shares, with ARK Fintech Innovation ETF (NYSEARCA:ARKF) picking up the remainder of the purchase.
As of last month, ARK was the fifth-largest institutional investor in DraftKings, owning 13.62 million shares of the sports betting stock.
The timing of this purchase is particularly interesting, however, given that DraftKings stock prices have increased by more than 18% over the past month. ARK has traditionally looked to further invest in its holdings in times of weakness, suggesting that the fund still finds the stock undervalued.
ARK has reported that it expects the American sports betting handle to increase from $18 billion to $180 billion within five years, calculated under the assumption that revenue holds at a 31% compound growth rate annually.
Shares of the sports betting stock now make up 2.56% of ARK's portfolio, with DraftKings becoming the 16th largest hold in the fund.