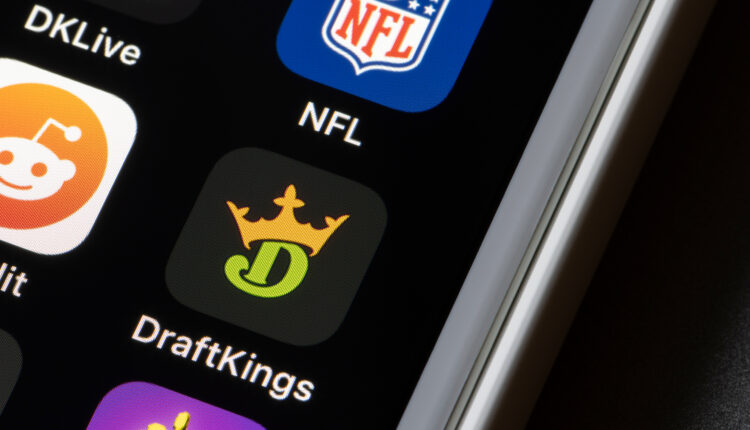 "Sports Betting Stocks Are Cheap" Claims Analyst As DKNG Share Prices Rise
It has been a nice week for DraftKings investors (NASDAQ: DKNG), as shares of the sports betting stock have now delivered returns over four consecutive trading days. Some of this positive trajectory can be credited to a recent report from analysts from Citigroup which projects that share prices could see gains of more than 40% in a run up to $66. While the stock is only up 5% on the year, Citigroup did still consider DraftKings to be the sports betting stock with the most potential from an investing standpoint.
However, the lofty expectations are not limited to one report, as former hedge fund manager Will Meade has also publicly sung the brand's praises. In a recent tweet, Meade cited the busy sporting calendar while claiming that sports betting stock share prices are "incredibly cheap."
As legislative expansion continues to make its way across the North American market, sports betting apps are proving to be more popular than ever. Strategic partnerships and competitive promotional offers have seen operators give up short-term profits in order to essentially put free money in new customers' accounts all in the name of acquisition.
While this strategy will continue to leave its mark on quarterly earnings reports, investors should be confident in the long-term value of each registered player, knowing that customer retention models will turn these expensive acquisition rates into profits down the road.
You have to pay to play, and in the race for market share and supremacy in the space, sportsbook operators are proving that they are not scared to shell out the cash.
September offers the clearest indicator as to which brands are winning over new customers, as the new football season always brings on hordes of new bettors looking to place their first wager.
Reports have DraftKings leading the market, with 32% of all sports betting app downloads, followed by FanDuel and BetMGM at 27% and 12% respectively.
But the brass at DraftKings has no intentions of letting the foot off of the gas, as they are currently in the bidding process to purchase Entain, having offered a whopping $22 billion for the UK-based gaming brand.
Entain is fresh off of a positive run of their own, with a 12% increase in sports betting revenue, and the brand is on pace to report GBP 850 million to 900 million in annual revenue. A large part of this success can be credited to a joint venture operation Entain has in place with DraftKings competitor BetMGM.
MGM had previously made a much lower offer to purchase the company, but the bid was rejected and never taken seriously, as Entain considered the number to be somewhat insulting.