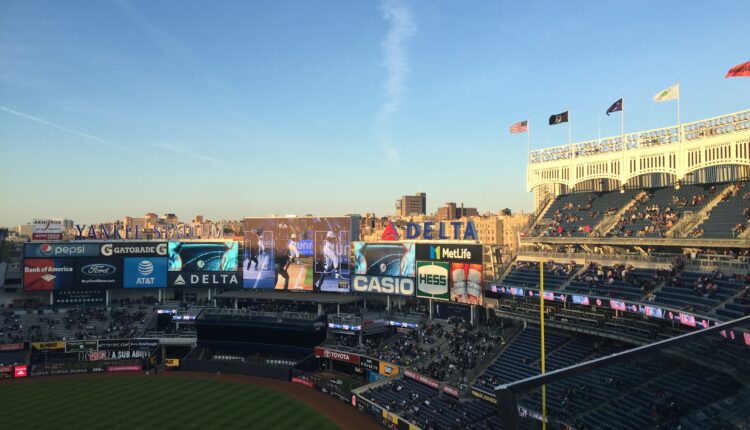 Sportsradar Eyes Wall Street Debut: Will The Data Firm Go SPAC Or IPO Route?
Products are often only as strong as the parts behind them, and sports betting data firm Sportsradar is to thank for most of the cutting edge information driving the largest operators in the sportsbook market today.
Sportsradar valuation
Valued at over $10 billion, Sportsradar is currently courting potential buyers in their quest to go public through an SPAC acquisition. Where gossip puts a potential SPAC purchase in the $10-$12 billion range, sources close to management also report that the company is actively exploring the traditional IPO route, but remain undecided as to which makes the most sense at the moment.
Valued at $2.4 billion in 2018, Sportsradar saw exponential growth following the Supreme Court's decision to overturn PASPA and allow for the advancement of a legalized sports betting marketplace.
That sudden growth saw the Sportsradar field offers of $8 billion range in 2020, with estimates at the time putting the brand's valuation between $6 billion and $8 billion if a public offering were to take place.
The current valuation reflects an even greater increase in the brand's value over recent months, and with sports betting only growing in popularity, this value is likely to trend upwards as well. Continual growth is also giving the company plenty of time to make their decision, as offers will likely only increase.
A purchase this large could only come from a handful of groups, as the $10 billion valuation would likely require that the SPAC would need a minimum of $750 million in capital from the IPO if they were looking to construct a deal that matches the valuation.
Per Sportico, only five SPACS operate in the sports space and have the funds to pull this off. These groups are managed by Chamath Palihapitiya, co-owner of the Golden State Warriors, or William Foley, owner of the Vegas Golden Knights.
Of course, a smaller group or even one not necessarily focused on the sporting world could step up to the plate.
Sportsradar finds themselves in a great position, as where the SPAC route will help them generate a larger amount of funding, a traditional IPO plan would also work as the company already enjoys a steady revenue flow. Sportsradar's cash flow comes in just shy of $60 million before EBITDA is applied, and apparent conversations with J.P. Morgan and Morgan Stanley further hint to the possibility that a conventional IPO could also be in the cards.
How did data become so valuable?
Well, live betting is the true driver of betting action in Europe, accounting for over 70% of the total money wagered. The US betting market reports that only 50% of the American handle comes from live betting offerings.
Faster and stronger data offerings allow books to both offer a wider variety of in-game betting options and to grade their results faster. This keeps transactions moving quickly and keeps bettors engaged longer, leading in more action. Players often select their preferred sportsbook by the amount of markets available for each game, and as an official data partner of nearly every American professional sporting league, Sportsradar offers the strongest data in the game.
Sportsradar also tracks game data to detect both irregular player performances and gambling data. If an unusual amount of money comes in on a particular outcome and that specific event appears to take place with unusual results, Sportsradar will be aware and call for an investigation into the integrity of the sport and the wagers it saw.