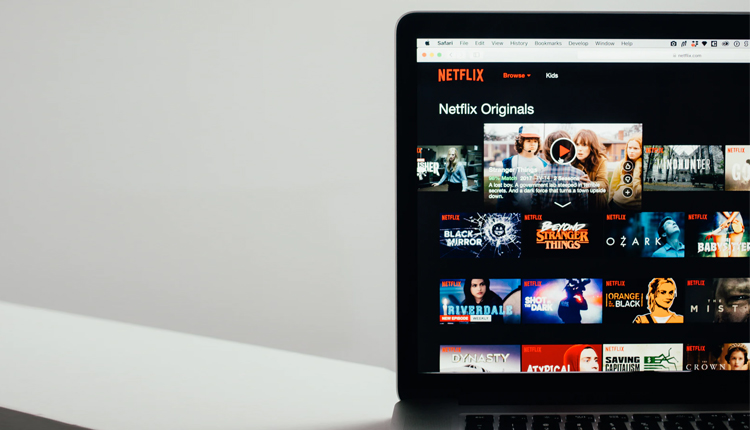 Streaming wars: Will The Mouse take down the Sultans of Binge?
The rise of streaming services is making waves across the entertainment industry. Cable subscribers are cutting the cord in droves. Cinemas are struggling with declining attendance. As traditional ways of delivering entertainment lose their dominance, competition between streaming platforms is gathering steam. In Canada, Apple TV+ and Disney+ will launch in November. Add to that existing players such as Netflix, Amazon Prime and Crave, and you have a battle brewing.

Disney+
According to the Financial Post, the launch of Disney+ in November heralds the real beginning of the so-called "streaming wars." Disney+ will launch in Canada on Nov. 12 for $8.99 per month, $5 cheaper than Netflix. According to the Solutions Research Group (SRG), the service could sign on up to 1.7 million subscribers within 18 months. That's about a quarter the number of Canadian subscribers to Netflix. Disney+ boasts a vast library of properties, including the Marvel and Star Wars franchises, Pixar, National Geographic and The Simpsons, not to mention Disney's original movies and TV shows. They will also offer a smattering of original series, including the much-anticipated The Mandalorian.

Apple TV+
Cupertino has invested big in a raft of new productions ranging from a morning show to sci-fi dramas, enlisting such A-list talent as Reese Witherspoon and Jason Momoa. However, according to the Globe and Mail, Apple TV+ will remain a minor player for now, as they don't have a film and TV library. But most subscribers won't even pay for the service, as Apple is giving it away to their loyal customers, similar to Amazon's offer of original productions as a bonus for subscribing to its Prime service.

Netflix
With nearly 160 million subscribers worldwide, Netflix has seen exponential growth over the past decade, thanks to acclaimed series such as Stranger Things and The Crown, along with a universe of entertainment tailored to subscribers' interests. Recently, Disney moved to block advertising for Netflix content on most of its channels, showing just how much The Mouse sees the sultans of binge as a rival. Even so, Netflix's continued profitability underscores just how much all new arrivals to the streaming market, including mighty Disney, will have to do to catch up.

"Netflix can keep its edge in a streaming video industry undergoing radical change, even as Disney gives it
a run for its money."

Geetha Ranganathan, Analyst, Bloomberg Intelligence
Who has the upper hand?
According to, BNN Bloomberg, Netflix and Disney+ are set to control 60 per cent of the U.S. streaming market by 2024. There's no doubt that Netflix will finally face stiff competition, but they're no lightweights in this arena. They've spent billions on original and acquired content, and bolstered by Emmy and Oscar nominations, have built up a loyal base of devoted binge-watchers. What's more, their gargantuan library of older series further encourages cable subscribers to switch to streaming.

What about YouTube?
No discussion of the streaming revolution would be complete without mentioning the granddaddy of streaming platforms. Among YouTube's myriad entertainment offerings you'll find WildBrain, one of the platform's largest networks for children. According to the Motely Fool, this is a Canadian company to watch. Formerly known as DHX Media, this Halifax-based outfit has 109 million subscribers, streaming popular series such as Peanuts, Teletubbies and Degrassi. They also develop and produce an impressive assortment of original series for kids and teenagers. Next to the likes of Disney, Netflix, Amazon and Apple, WildBrain may seem like a small fry in the streaming ocean, but that doesn't stop them from being a potentially rewarding investment.