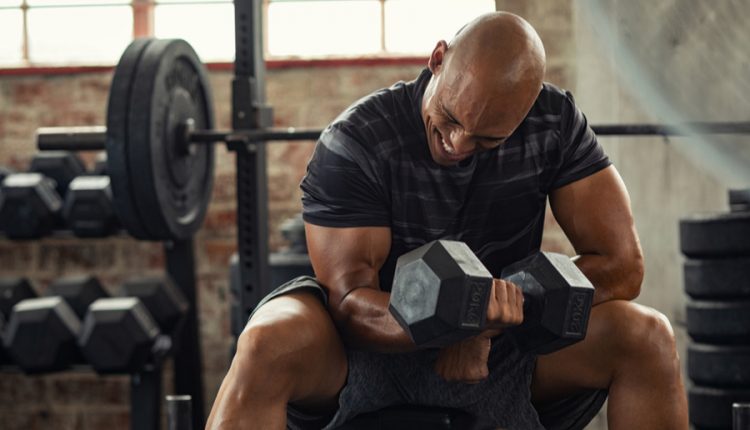 Not Your Parent's Gym: The Boutique Gym Model is Taking Over
We should get at least 30 minutes a day of physical activity to maintain our fitness. How we get that is up to us. Both investors and gym patrons are proving their parent's gyms are outdated, and Boutique Gyms are moving in to fill the void.
Sarah Taylor is a Toronto-based Certified Personal Trainer, Plus Size Model, Motivational Speaker, Blogger, Former Miss Plus Canada Founder and the owner of Fitness By Sarah Taylor. The downtown boutique gym establishment offers group fitness classes, online training, and workshops. Taylor told The Dales Report, "Fitness is not one size fits all and not everyone can afford a personal trainer, but what about those who are ready to participate in group fitness but are intimidated and also have an injury or are new to fitness – there is no consideration for that which leaves many feeling shamed and that's not something that makes someone want to keep going."
Old school thinking in traditional gym establishments like Town Sports International (CLUB), founded in 1973 with locations operating under different names in New York, New England, the Mid-Atlantic region, and Switzerland, have seen their stock value decline. Many say it is because of their outdated business model is resulting in membership loss.
Fitness that is focused on joyful movement and staying healthy is something more boutique gym outlets are profiting from since bigger, traditional gyms can be stressful for those who don't fit into the archetypal 'fit person' stereotype. Taylor adds, "At a lot of gyms or bootcamp style programs there is no consideration for injury or fitness level and there is shame around the idea of having to modify an exercise."
Body positivity activist and certified body trust® provider, and integrative Life Coach, Kristina Bruce says she likes to ask her clients, "If you knew that no matter how hard you tried you would never lose a pound, how would you care for your body?" adding, "Exercise has wonderful health benefits even if no weight loss results. And it can be a wonderful way to connect with and feel good in our body. So, by taking the focus off looks and appearance and turning inwards to how movement makes us feel, is a great approach to engaging in exercise that is body positive and more joyful."

Taylor adds to the conversation, "The spread of body confidence and positivity is starting to change the conversation for a lot of those who are plus size. Even though women of a size 14 + account for 67% of the population we are very much underrepresented in fitness, and there is so much shame around entering a regular big box gym in a plus size body that many just don't go."
Meanwhile big box gyms like Planet Fitness (PLNT) are also reaping the benefits of boutique thinking as a big brand chain presenting their image to the public as a 'judgment free zone'. This strategy speaks volumes with Zack's reporting in the, "month since the last earnings report for Planet Fitness shares have added about 18.8% in that time frame, outperforming the S&P 500" and added, "Notably, the top and the bottom line registered an improvement on a year-over-year basis. Quarterly results were driven by robust system-wide same-store sales growth as well as 41 store openings."
People are thinking more about where they're willing to spend their dollar in terms of financial investment and fitness, whether it's the stock they buy or where they flex their personal fitness dollars.