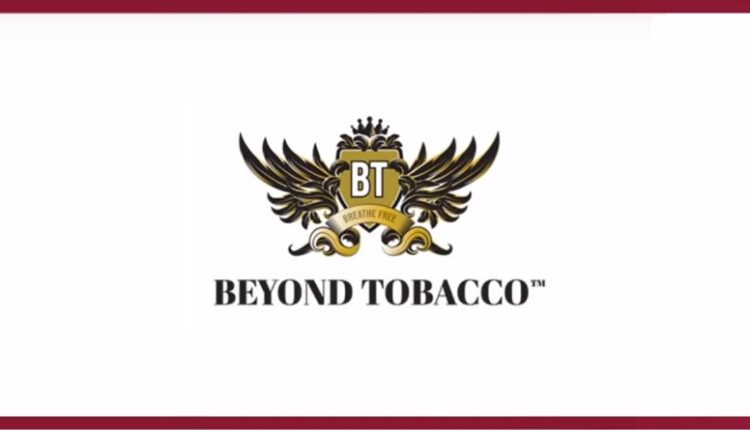 TAAT Lifestyle & Wellness Engages CROSSMARK To Expand Its Availability Of Products
Curated Press Release
LAS VEGAS and VANCOUVER, British Columbia, Feb. 02, 2021 —TAAT LIFESTYLE & WELLNESS LTD. (CSE: TAAT) (OTCQB: TOBAF) (FRANKFURT: 2TP2) is pleased to announce that its flagship product TAAT™ is now under the representation of CROSSMARK, Inc., a Texas-based sales agency of more than 25,000 employees that serves retail channels across North America as well as Canada. TAAT™ intends to leverage CROSSMARK's existing relationships with over 100,000 convenience retailers to expand availability of TAAT™ in Ohio and potentially elsewhere in the United States.
In addition to providing wholesale and retail head office listing support, CROSSMARK is to deploy an in-field execution team across both banner and independent retailers to support in-store acceptance, merchandising, and reorders of TAAT™ products. TAAT™ also seeks to leverage CROSSMARK's extensive promotional, trade marketing, and analytics support to augment existing initiatives and potentially drive nationwide growth, as the Company works towards its sales and volume objectives for 2021.
The Company's engagement with CROSSMARK is the result of the successful completion of a process that began in October 2020 when the Company issued requests for proposals to solicit national-level representation for TAAT™ by a sales agency in the United States. After reviewing three proposals and completing due diligence, the Company entered into an agreement with CROSSMARK dated January 20, 2021 in which TAAT will work collaboratively with CROSSMARK over the next several weeks to prepare their employees to onboard TAAT™ as part of its CPG offerings and begin rapidly introducing the product line to retail accounts who sell tobacco.
Altogether, these services could enable TAAT™ to penetrate the tobacco market much more rapidly and efficiently compared to building out our own national sales and merchandising team from scratch. One only has to look at the results CROSSMARK achieved in commercializing another tobacco brand across the United States to know that they have both the experience and know-how to launch a product to an audience of legal-aged smokers…

Setti Coscarella, Chief Executive Officer, TAAT Lifestyle and Wellness
Founded in 1905, CROSSMARK first rose to prominence in 1977 when it took on an inventory management project for Cadbury to mitigate difficulties with out-of-date product in stores. By the year 2000, CROSSMARK had completed over 50 mergers and acquisitions to form a nationwide full-service sales, brand management, and merchandising firm. In 2013 CROSSMARK also acquired Marketing Werks and PromoWorks , which are Chicago-based agencies specializing in end-to-end marketing and consumer engagement through in-store and out-of-store channels. The Company is confident that CROSSMARK's comprehensive suite of services covering the entire CPG product journey can play an important role in further establishing the presence of TAAT™ in retail stores.
About TAAT ™ Lifestyle & Wellness Ltd.
The Company has developed TAAT™, which is a tobacco-free and nicotine-free alternative to traditional cigarettes offered in "Original", "Smooth", and "Menthol" varieties. TAAT™'s base material is Beyond Tobacco™, a proprietary blend which undergoes a patent-pending refinement technique causing its scent and taste to resemble tobacco. Under executive leadership with "Big Tobacco" pedigree, TAAT™ was launched first in the United States in Q4 2020 as the Company seeks to position itself in the $814 billion global tobacco industry.
To read the press release in full, please click here.