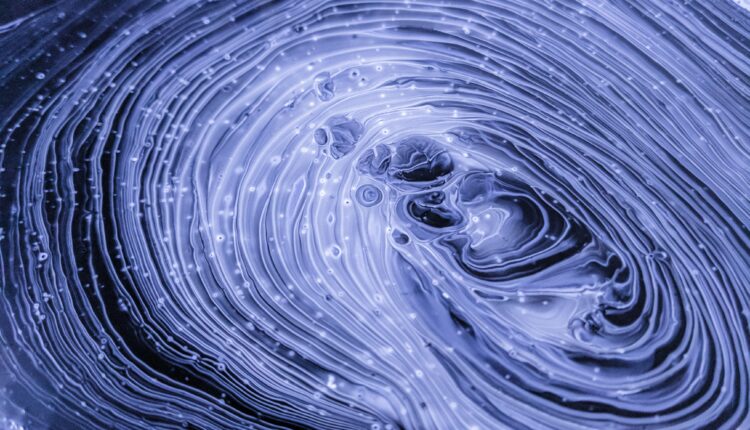 TDR's Top 5 Psychedelic Developments For The Week of August 31
Welcome to TDR's review of the Top 5 psychedelic stories of the past week. Aside from presenting a synopsis of events, we provide commentary to break down the significance of each to investors. TDR is committed to maintaining in-depth market coverage of the most newsworthy events the psychedelics space has to offer.
5. MagicMed Industries Closes Oversubscribed Private Placement for $1,642,880 with Mackie Research Capital Corporation
MagicMed Industries Inc. announced that it has completed, and oversubscribed, its previously announced brokered private placement for gross proceeds of $1,642,880. Pursuant to the Offering, the Company issued 6,571,520 new common shares at a price of $0.25 per common share.
The Company intends to use the net proceeds from the Offering for general working capital purposes and to expand its scientific team to expedite and amplify development of the MagicMed Psybrary.
4. Australian Psychedelic Not-For-Profit Organization Pushing For Expanded Coverage
Now Mind Medicine Australia, a not-for-profit organization that wants psychiatrists to be able to use psilocybin and MDMA in therapy sessions, has applied to the national health regulator to enable mental health professionals to more easily access these medicines.
The proposed change would allow Australians with PTSD to undergo treatment with medical-grade MDMA and those with depression to be prescribed psilocybin. Drug-assisted psychotherapy involves limited doses over two or three sessions of eight to 10 hours to speed-up the treatment.
3. Cybin Corp Announces Doug Drysdale as Chief Executive Officer
Cybin Corp., a life sciences company advancing psychedelic pharmaceuticals, is pleased to announce that Mr. Doug Drysdale has been appointed as Chief Executive Officer.
Doug has more than 30 years of experience in the health care sector. In 2014, Doug led the recapitalization of a NASDAQ-listed pharmaceutical company, raising $65 million. His efforts with rebuilding the Board, management and sales team saw the company turn around and eventually grow the company's enterprise value from $80 million to approximately $800 million.
2. Bear Market Conditions Continue To Dominate Price Action
According to the Psychedelic Invest Index—among the first to track an all-encompassing basket of industry related stocks—bears remains in charge. The index lost another 12.23% on the week, forging another all-time low to 48.15. The index has lost over half of its value since tracking began on June 1, 2020.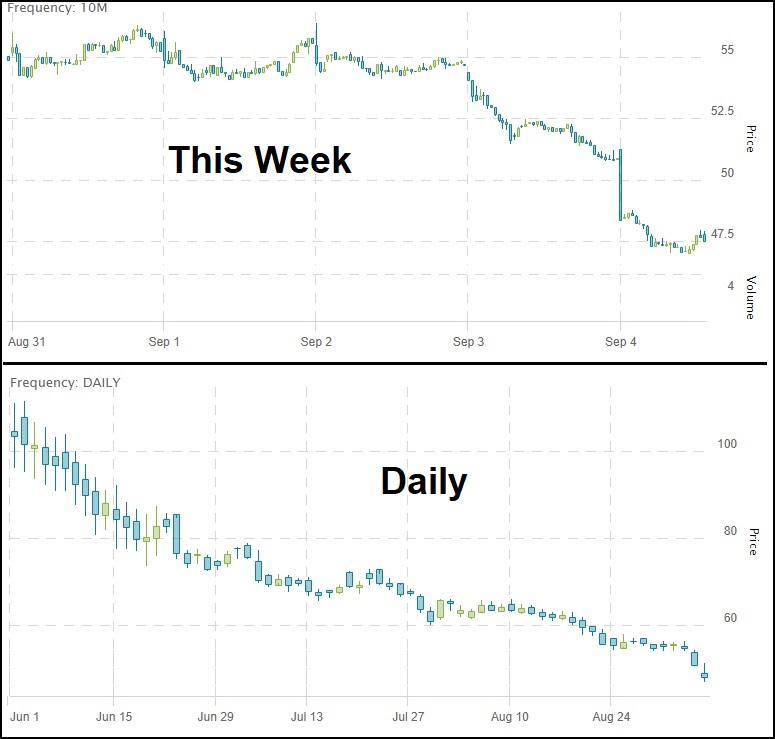 1. Numinus Announces Filing of Final Short Form Prospectus for Offering of up to $4,000,000
Numinus Wellness Inc (TSXV: NUMI) announced it has filed a final short form prospectus dated September 1, 2020 in connection with its previously announced best-efforts offering. The Prospectus offers up to 16,000,000 units at a price of $0.25 per Unit for gross proceeds of up to $4,000,000. Each Unit will consist of one common share of the Company and one-half of one common share purchase warrant, exercisable at $0.35.
The Offering is expected to close on or about September 10, 2020 and is subject to customary closing conditions contained in the agency agreement.
TDR: It appears Mackie Research Capital was able to drum-up enough investor interest on this best-efforts offering even if the final Unit and warrant price was a little lower than originally announced. The Company intends to use the net proceeds for MDMA and psilocybin Compassionate Access protocol implementation to make these drugs accessible to specific patient groups before they are available on the market.