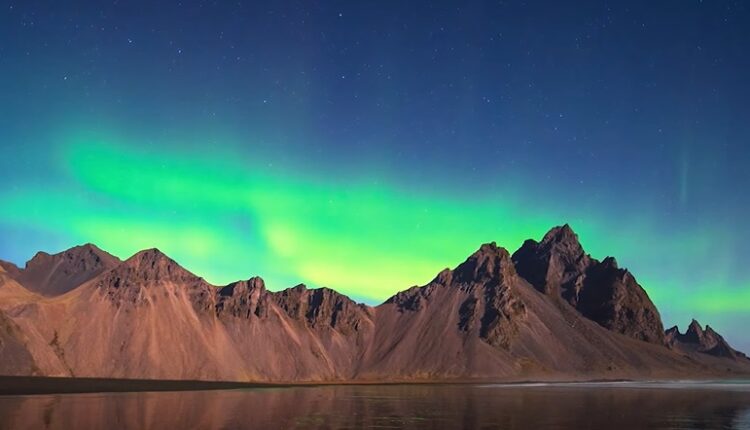 TDR's Top 5 Psychedelic Developments For The Week Of February 28
Welcome to TDR's review of the Top 5 Psychedelic developments for the week of February 28. Aside from presenting a synopsis of events, we provide market commentary to summarize the week that was for publicly-listed companies.
5. Mydecine Reports Positive Pre-IND Meeting With FDA For MYCO-001 Smoking Cessation Study
Mydecine Innovations Group (NEO: MYCO) (OTCMKTS: MYCOF) announced a positive meeting with the Food and Drug Administration (FDA) regarding their Investigational New Drug (IND) and breakthrough therapy status applications.
The data from John Hopkins University's ongoing studies assessing psychedelic-assisted therapy to treat nicotine addiction is showing efficacy rates 2-3 times higher than the current gold standard of treatment. Our team is eager to start collecting the data needed to bring an approved drug product to market that could potentially save millions of lives.

Mydecine Chief Medical Officer Dr. Rakesh Jetly
The company reported a meeting with the FDA on February 28th to review their IND application to administer MYCO-001, in combination with therapy, to humans as part of smoking cessation treatment. Leading drug and substance abuse researcher, Dr. Matthew Johnson of Johns Hopkins University, will serve as the lead investigator for this multi-site study.
4. GOP Missouri Lawmaker Files Psychedelics Therapy And Decriminalization Bill
A Missouri Republican lawmaker filed a bill on Tuesday that would legalize a wide range of psychedelics for therapeutic use at designated care facilities while further decriminalizing low-level possession in general.
The bill from Rep. Tony Lovasco (R) is one of the latest examples of psychedelics reforms being proposed in traditionally conservatives states. But it's comparatively bold, providing patients with certain serious conditions like treatment-resistant depression, PTSD and terminal illnesses with access to substances including psilocybin, DMT, mescaline and ibogaine in a clinical setting.
Patients would only be able to access the treatment option at certified health facilities, those providing hospice care, residential care facilities or the patient or caregiver's residence.
___________
New Study Shows Low Dose LSD/Psilocybin Acute Alterations Of The Mind On The 5 Dimensions of Altered States Of Consciousness (5D-ASC scale)
__________
3. Biotech Stocks Fall as War in Ukraine Roils World Markets
The biggest psychedelic stocks lost ground this past week and volumes were almost unanimously lower across the board. The Horizon Psychedelic Stock Index ETF (PSYK) fell ↓7.31% while the Nasdaq Junior Biotechnology Index (↓6.48%) and Nasdaq Biotechnology Ishares ETF (↓2.94%) also declined. The broad markets started out well but faded as the week progressed (NASDAQ 100 ↓2.48%; S&P 500 ↓1.27%). Here's how the Health Care (biotechnology) sector performed:
Weekly period technical snapshot, PSYK ETF:
| | | | |
| --- | --- | --- | --- |
| OSCILLATORS | PSYK: $3.42 | MOVING AVERAGES | |
| Name | Value | Name | Value |
| Relative Strength Index (14) | 21.17 | Exponential Moving Average (10) | 4.12 |
| Stochastic %K (14, 3, 3) | 13.35 | Simple Moving Average (10) | 4.01 |
| Commodity Channel Index (20) | −99.43 | Exponential Moving Average (20) | 4.91 |
| Average Directional Index (14) | 43.89 | Simple Moving Average (20) | 5.08 |
| Awesome Oscillator | −2.38 | Exponential Moving Average (30) | 5.56 |
| Momentum (10) | −1.66 | Simple Moving Average (30) | 5.83 |
| MACD Level (12, 26) | −1.03 | Exponential Moving Average (50) | 6.76 |
| Stochastic RSI Fast (3, 3, 14, 14) | 11 | Simple Moving Average (50) | 6.88 |
Weekly gainers: FH +25%, AION +25%, PWR +20%, PHRX +14.29%, NOVA +7.69%, SPOR +7.07%, BETR +2.86%
| | | | | | |
| --- | --- | --- | --- | --- | --- |
| Company | Ticker | Price ($) | Weekly Change (%) | WoW Volume Trend | Market Cap (s/o) |
| ATAI Life Sciences | ATAI | 5.12 | -7.41 | ↓ | US$820.7M |
| GH Research | GHRS | 15.48 | -3.18 | ↓ | US$805.2M |
| COMPASS Pathways | CMPS | 12.43 | -9.13 | ↓ | US$522.3M |
| Mind Medicine | MNMD | 1.04 | -14.75 | ↓ | US$438.7M |
| Cybin Inc. | CYBN | 0.895 | -1.64 | ↓ | US$146.1M |
| Field Trip Health | FTRP | 1.31 | -17.61 | ↔ | US$76.0M |
| Numinus Wellness | NUMI | 0.52 | -1.88 | ↓ | C$104.9M |
| Revive Therapeutics | RVVTF | 0.177 | -15.31 | ↑ | US$56.3M |
| Small Pharma | DMT | 0.27 | -10.00 | ↓ | C$86.3M |
| Mindset Pharma | MSET | 0.55 | -11.29 | ↓ | C$49.9M |
| Awakn Life Sciences | AWKN | 1.75 | ↔ | ↑ | C$44.0M |
| Mydecine Innovations | MYCOF | 0.113 | ↔ | ↓ | US$28.8M |
In the news…
Braxia Scientific announced the filing of its fiscal third-quarter results for the three-month period ending December 31, 2021 .
Dr. Bonner's, the Soap Company, dips into psychedelics. Under the leadership of the founder's grandsons, the company has become a big financial backer of efforts to loosen government restrictions on illegal drugs.
Ehave, Inc. announced today it will partner with Heally, the all-in-one platform and electronic medical record (EMR)/telehealth solution for alternative medicine providers, to provide Licensed Psychotherapists And Registered Nurses to its KetaDASH patients.
Enveric Biosciences announced that it has filed its 10 th Patent Cooperation Treaty (PCT) patent application directed to tryptamine-based derivative molecules, completing the Company's broad series of PCT applications covering this family of compounds.
Field Trip Health announced a strategic partnership with Cerebral, the fastest growing online mental health platform. The companies are launching a partnership where Cerebral clinicians can refer qualified clients to Field Trip Health's ketamine assisted therapy, while Field Trip will connect potential clients seeking general psychiatry and teletherapy services to Cerebral.
HAVN Life Sciences has entered into a securities purchase agreement with certain U.S. institutional investors for a private placement of 22,988,506 of its common shares and warrants to purchase up to an aggregate of 22,988,506 common shares at a purchase price of CAD$0.087 per common share and associated warrant, for gross proceeds of approximately CAD$2,000,000.
Incannex Healthcare announced it has executed a license agreement with Monash University to develop a novel treatment that combines Virtual Reality and psychedelics.
LOVE Pharma Co. updated details on the proposed Microdoz Therapy acquisition, whereby Microdoz has engaged exclusively with researchers at Johns Hopkins University, to conduct a landmark study into the potential of psilocybin assisted treatment of cannabis use disorder.
Mind Cure Health has developed a number of non-racemic mixtures of ibogaine and has filed a provisional patent for these mixtures and their therapeutic use in treating a range of central nervous system (CNS) disorders.
Mind Medicine announced the peer-reviewed publication of a study directly comparing the acute effects of Lysergic Acid Diethylamide (LSD) and psilocybin in healthy subjects.
NeonMind Biosciences announced a strategic partnership with BioScript Solutions, a Canadian leader in specialty care.
Novamind reported its financial results for the three and six months ended December 31, 2021. All results are reported under International Financial Reporting Standards and in Canadian dollars, unless otherwise specified.
Red Light Holland reported its financial results for the three and nine months ended December 31, 2021. Unless otherwise stated, all amounts are expressed in Canadian dollars.
And Red Light Holland's wholly owned subsidiary SR Wholesale in the Netherlands has signed an exclusive distribution deal with Conor McGregor's innovative sports recovery line, TIDL Sport.
Revitalist Lifestyle and Wellness announced a collaboration with PharmaTher Holdings Ltd. to develop and advance novel and standardized treatment protocols with ketamine for individuals suffering from mental health disorders and chronic pain syndromes.
SABI Mind announced the appointment of Philippe Lucas PhD as President.
2. Oklahoma Legislature Advances Bill To Study Effect Of 'Shrooms' On PTSD, Depression
Bipartisan support is mounting for legislation that would add an unusual new tool to combat the state's mental health crisis by seeking to legalize research of psychedelic substances.
I thought about, as we move beyond this pandemic, how we can address the mental health crisis our state faces. With so many folks who are struggling right now, I think we need to think outside the box, we need to think creatively.

Oklahoma Rep. Daniel Pae, R-Lawton
The bill, authored by Rep. Daniel Pae, R-Lawton, would allow for the state's universities and research institutions to begin studying psilocybin and psilocin, the chemicals in "magic mushrooms" that produce a psychedelic state. It is an attempt to build on and become involved in ongoing research that has shown positive results in psychedelics helping with mental health issues ranging from addiction to post-traumatic stress disorder (PTSD).
The immediate goal of the bill is to help speed up that research in hopes to lower suicide rates, especially among veterans, and provide health care professionals an additional treatment for a spectrum of problems, sponsors say.
1. President Biden Addresses Strategy on National Mental Health Crisis as Part of Unity Agenda in his First State of the Union
In his first State of the Union, the President outlined a unity agenda consisting of policy where there has historically been support from both Republicans and Democrats, and called on Congress to send bills to his desk to deliver progress for the American people. As part of this unity agenda, Biden announced a strategy to address the nation's mental health crisis.
The Unites States faces an unprecedented mental health crisis among people of all ages. Two out of five adults report symptoms of anxiety or depression. And, Black and Brown communities are disproportionately undertreated – even as their burden of mental illness has continued to rise. Even before the pandemic, rates of depression and anxiety were inching higher. But the grief, trauma, and physical isolation of the last two years have driven Americans to a breaking point.