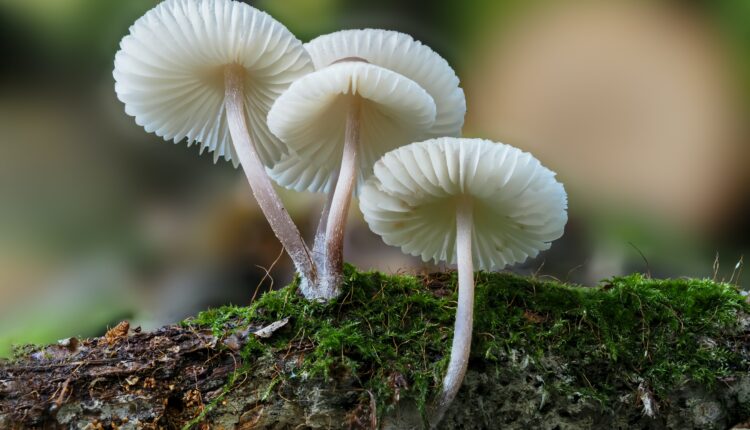 TDR's Top 5 Psychedelic Developments For The Week of January 11
Welcome to TDR's review of the Top 5 psychedelic stories of the past week. Aside from presenting a synopsis of events, we provide commentary to break down the significance of each to investors. TDR is committed to maintaining in-depth market coverage of the most newsworthy events the psychedelics space has to offer.
5. Cybin Partners with Kernel to Leverage its Breakthrough Neuroimaging Technology for Psychedelic Therapeutics
Cybin Inc. (NEO:CYBN) (OTCMKTS: CLXPF) announced it has entered into an agreement with neurotech pioneer HI, LLC—dba Kernel—to leverage its innovative technology, Kernel Flow, for its upcoming sponsored clinical work.
Flow is a full-head coverage, time-domain functional near-infrared spectroscopy system designed to detect hemodynamic changes in the brain that pulses light through the skull and into the bloodstream in order to measure how much oxygen the blood is carrying at any given time. Flow measurements can be used as analogues of local neural activity during a psychedelic experience. Cybin expects the quantitative measurements enabled by Flow may improve the development, delivery and scaling of its psychedelic therapeutics.
4. Revive Therapeutics Announces Research Collaboration with North Carolina State University for Natural Biosynthesis Enzymatic Platform To Develop Psilocybin
Revive Therapeutics Ltd. (CNSX: RVV, OTCMKTS: RVVTF) announced it has entered into a sponsored research agreement and an exclusive option to license agreement with North Carolina State University to develop a novel biosynthetic version of psilocybin based on a natural biosynthesis enzymatic platform developed by Dr. Gavin Williams, Professor and Researcher at NC State.
The biosynthetic platform developed by Dr. Gavin Williams provides a potential simple and efficient method for rapidly producing natural products, such as psilocybin, using an engineered enzymatic pathway in E. coli.
Revive seeks to develop and commercialize its own pharmaceutical-grade psilocybin with this biosynthesis technology at scale to support the company's current psilocybin-based product pipeline. This includes an oral thin film product currently being developed in collaboration with the University of Wisconsin-Madison and psilocybin intellectual property and research being developed by PharmaTher Inc.
3. Psychedelic Stocks Mixed As Investment Bank Coverage Filters Downstream
Another mixed week for the biggest psychedelic stocks, as the market attempts to find its bottom. However, there were pockets of strength activated by company-specific news. Volumes were mostly flat-to-lower across the complex—typical of consolidatory, rangebound price action.
| | | | | | |
| --- | --- | --- | --- | --- | --- |
| Company | Ticker | Price ($) | Weekly Change (%) | WoW Volume Trend | Market Cap ($) |
| Compass Pathways | CMPS | 42.50 | -5.99 | ↔ | US$1.53B |
| Mind Medicine | MMED | 3.93 | -0.25 | ↔ | C$1.55B |
| Cybin Inc. | CYBN | 2.49 | 25.12 | ↑ | C$326.8M |
| Numinus Wellness | NUMI | 1.33 | 5.55 | ↓ | C$209.4M |
| Champignon Brands | SHRMF | 0.66 | 4.34 | ↔ | US157.8M |
| Field Trip Health | FTRP | 4.05 | 7.99 | ↓ | C$170.0M |
| Revive Therapeutics | RVV | 0.60 | Flat | ↓ | C$142.1M |
| Havn Life Sciences | HAVN | 0.85 | -5.55 | ↓ | C$66,2M |
The exception to the rule was Cybin Inc., which had a strong week driven by an active news cycle. It began Monday with an announced partnership with neurotech pioneer HI, LLC to leverage its innovative Kernel Flow technology (See #5), and finished with investment bank Stifel issuing a Speculative Buy/$5.00 Price Target on the stock.
Although the report was issued on the morning of January 14th, it didn't gain widespread public awareness until January 15 (Friday). This caused a delayed market reaction in CYBN stock ($2.490 +0.600, +31.75%) to close the week. It takes CYBN to a new record closing high and just a couple pennies away from blue sky breakout territory.

Field Trip Health also finished on a positive note by receiving a Speculative Buy/$8.50 price target by Stifel. The St. Louis-based investment bank cited a favorable sum-of-parts investment profile, including large Total Addressable Market (TAM) opportunity through its clinic network, strong management team and 2nd generation psilocybin-based drug candidate. See graphic link for additional details.
It was the first time, to our knowledge, that a major investment bank had issued coverage on sector participants outside of co-sector leaders Compass Pathways or Mind Medicine. A nuanced but telltale sign that visibility among analysts (and their clients) is beginning to filter down to the psychedelic stocks food chain.
PharMather is also a TDR notable, having reversed mid-week losses to finish +6.57% catalyzed by back-to-back positive news disseminations. The company announced that its common shares have been approved for trading on the OTCQB Venture Market effective January 13th. This will increase trading liquidity by allowing easier access for U.S. investors.
PharMather also benefitted from tie-in effects in connection with Revive Therapeutics' research collaboration with North Carolina State University (See #4).
2. Numinus Wellness Forges Forward into Psychedelic Discovery Research with the Orbitrap Exploris 120 Mass Spectometer
Numinus Wellness Inc. (TSXV: NUMI) announced it has acquired the Orbitrap Exploris 120 mass spectrometer with Vanquish Flex Binary instrument for its continued research and development of Psilocybe mushroom related projects at Numinus Bioscience, the Company's 7,000 square foot analytics and research laboratory.
Implementation of the Orbitrap, a state-of-the-art high resolution mass spectrometry instrument, will continue the accelerated trajectory of Numinus Bioscience's research strategy to optimize cultivation, harvest, and extraction of Psilocybe mushrooms. This follows Numinus' successful completion of the first legal extraction in Canada by a public company for research and development purposes in December.
1. MindMed Adds Chief Development Officer with FDA Phase 2 Psilocybin Clinical Trial Experience
Mind Medicine (NEO: MMED), (OTCQB: MMEDF), announced the addition of Robert Barrow, an accomplished pharmaceutical executive, as Chief Development Officer. Mr. Barrow has over a decade of experience leading drug development programs aimed at identifying and testing novel treatments in a wide range of disease conditions under FDA and EMA.
Psychedelic therapies offer a once in a lifetime opportunity to revolutionize the delivery of mental healthcare. In joining MindMed, I look forward to delivering on this potential and working to further build and progress MindMed's pipeline of clinical development programs…

MindMed Chief Development Officer, Rob Barrow
In his most recent position, Mr. Barrow served as Director of Drug Development & Discovery at the Usona Institute, where he oversaw preclinical, clinical and regulatory development efforts for all of Usona's development programs in psychedelics. At Usona, Mr. Barrow was responsible for launching the Phase 2 clinical program for psilocybin in the treatment of Major Depressive Disorder and for obtaining Breakthrough Therapy Designation at the FDA..