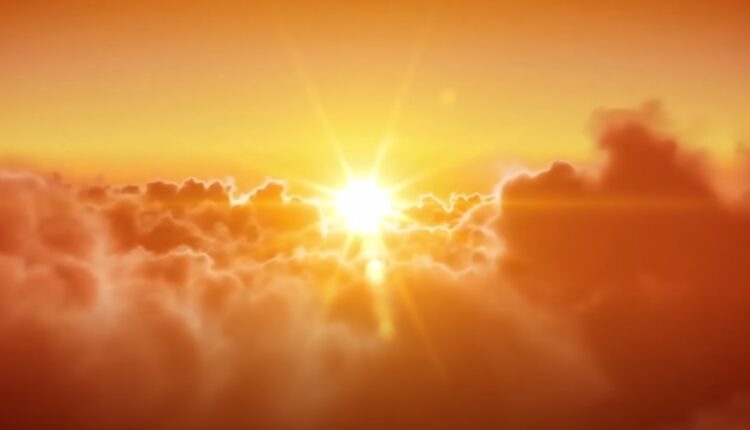 TDR's Top 5 Psychedelic Developments For the Week of January 25
Welcome to TDR's review of the Top 5 psychedelic stories of the past week. Aside from presenting a synopsis of events, we provide commentary to break down the significance of each to investors. TDR is committed to maintaining in-depth market coverage of the most newsworthy events the psychedelics space has to offer.
5. Atai Partners With Harvard's Massachusetts General Hospital For Psychedelics Research
Atai Life Sciences announced on Tuesday a new research collaboration with Massachusetts General Hospital, the largest teaching hospital of Harvard Medical School. The partnership will help advance the hospital's Center for Neuroscience of Psychedelics, a recently-launched center focused on studying the mechanisms behind the therapeutic effects of psychedelics, with the aims of developing novel mental health treatments.
"This collaboration may lead to the discovery of novel mechanisms of neuroplasticity and development of more targeted treatments for mental illnesses, thereby pioneering the new frontier of precision mental health," said Atai Co-Founder and CSO Srinivas Rao.
4. Mydecine Innovations Group Files For Application to List on NASDAQ
Denver-based biopharma and life sciences company, Mydecine Innovations Group (CSE:MYCO) (OTC:MYCOF) has announced their formal application to list on the NASDAQ Stock Exchange.
After their recent inclusion in the new Horizons Psychedelic Stock Index ETF, Mydecine is following in the footsteps of psychedelic compatriot MindMed, who submitted its uplisting to the NASDAQ in September 2020.
3. Psychedelic Mushroom Bills Filed In Florida And Connecticut As Movement Expands To Multiple States
Lawmakers in Connecticut and Florida have filed new bills to reform state laws on psilocybin mushrooms—the latest in a trend of psychedelics proposals to emerge in 2021.
Rep. Michael Grieco (D) filed the Florida legislation on Thursday, which would establish a legal psilocybin model for therapeutic use in the state, similar to an initiative that Oregon voters approved in November. It also seeks to deprioritize criminal enforcement against a wide range of psychedelic plants and fungi.
The Connecticut bill, sponsored by Rep. Josh Elliot (D) and four other legislators, would simply create a task force responsible for studying the medical benefits of psilocybin, the main psychoactive ingredient in so-called magic mushrooms.
2. First Psychedelics ETF Debuts On NEO Exchange
The Horizons Psychedelic Stock Index ETF is now listed on Toronto's NEO exchange under the symbol 'PSYK.' The issue is the first exchange traded fund providing exposure to the burgeoning industry of medicinal psychedelics. The ETF is managed by Horizons ETFs Management, a Canadian ETF firm that's part of the portfolio of Mirae Assets.
PSYK is a passive ETF rather than actively-managed. The ETF follows the North American Psychedelics Index, an index owned and operated by Horizons and Solactive AG, which aims to replicate the performance of North American publicly-listed life sciences companies that are involved in the psychedelics industry.
1. Shroom Stocks Sink As Market Turmoil, Risk-Off Sentiment Overshadow PSYK Debut
A down week across the board for the biggest psychedelic stocks, as broad-based risk-off sentiment imposed its will on the sector. Despite the hoopla surrounding the Horizons Psychedelic Stock Index ETF debut, PSYK was overshadowed by widespread dumping of risk assets, which carried the NASDAQ 100 lower by -3.37%. In turn, this headwind weighed on Compass Pathways Plc (↓9.29%), which is generally regarded as the sector leader. It was the NASDAQ's largest weekly loss since the week before the U.S. presidential election.
| | | | | | |
| --- | --- | --- | --- | --- | --- |
| Company | Ticker | Price ($) | Weekly Change (%) | WoW Volume Trend | Market Cap ($) |
| Compass Pathways | CMPS | 43.83 | -9.29 | ↔ | US$1.57B |
| Mind Medicine | MMED | 3.80 | -17.74 | ↔ | C$1.56B |
| Cybin Inc. | CYBN | 2.08 | -12.97 | ↓ | C$273.4M |
| Numinus Wellness | NUMI | 1.30 | -18.75 | ↑ | C$205.9M |
| Field Trip Health | FTRP | 4.85 | -1.22 | ↔ | C$204.5M |
| Revive Therapeutics | RVV | 0.56 | -5.08 | ↓ | C$132.6M |
| Champignon Brands | SHRMF | 0.60 | -5.51 | ↑ | US106.4M |
| Red Light Holland | TRIP | 0.48 | -5.88 | ↑ | C$123.6M |
As the above chart shows, positive performance was a rare accomplishment this week. Of the 15 pure-play psychedelic stocks included on the North American Psychedelics Index (excluding pharmaceutical conglomerates AbbVie Inc. and Johnson & Johnson), only two closed higher on the week
Although not one of them, Mydecine Innovations probably had the most material news cycle among major psychedelic stocks. The company announced their formal application to list on the NASDAQ Stock Exchange (story #4) on January 27, and the sponsoring of psilocybin study at the University of Maryland School of Medicine the next day. By gaining knowledge of the heightened plasticity that permits the therapeutic response to psilocybin, Mydecine hopes to gain understanding of when, where and how psilocybin is most appropriate for use in human therapeutics. MYCO finished flat on the week.
Another notable event occurred after the bell on Friday, as Numinus Wellness announced first quarter results for the three months ended November 30, 2020. While nobody is paying attention to the bottom line at this stage, the press release highlighted Numinus' sizable cash position—currently standing at $28,000,000 through its recent bought deal and exercise of warrants.
The company's modest Q1 2021 revenue total does not include revenue derived from Mindspace Psychology Services Inc., whom it pledged to acquire in December 2020. The family of clinics generated an average of 25% year-over-year growth over the past five years, including $1.7M in revenue generation over the past twelve months. Those numbers are anticipated to grow with its newly launched ketamine-assisted therapy program—announced by Mindspace on December 3.
The closing of the transaction was expected to be completed by December 31, 2020, but has not yet been formally disclosed.