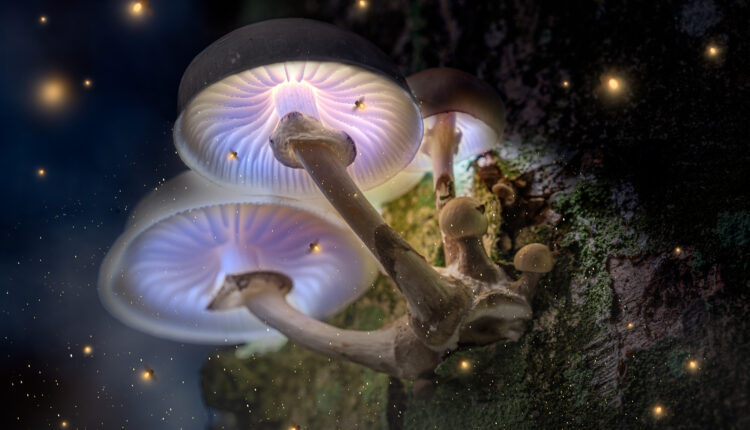 TDR's Top 5 Psychedelic Developments For The Week of October 19
Welcome to TDR's review of the Top 5 psychedelic stories of the past week. Aside from presenting a synopsis of events, we provide commentary to break down the significance of each to investors. TDR is committed to maintaining in-depth market coverage of the most newsworthy psychedelic developments the space has to offer.
Pharmather Inc., a wholly-owned subsidiary of Newscope Capital Corporation (CSE:PHRM) and a specialty life sciences company focused on the research and development of psychedelic pharmaceuticals, is pleased to announce it has filed an application with the U.S. Food and Drug Administration ("FDA") to receive Orphan Drug Designation (ODD) for ketamine in the treatment of levodopa-induced dyskinesia associated with Parkinson's Disease.
Cybin Corp. a company based on psychedelics, life sciences, and mental health well-being has announced a major deal of CAD $45 million by closing a private placement offering of 60,000,000 Subscription Receipts at CAD $0.75 per subscription. It was the largest financing ever in the Canadian psychedelics sector.
This is a vital agreement in the psychedelics space as it's one of the biggest psychedelics deals in the industry recently. Some big players that played a key role in this deal were Stifel GMP and Eight Capital, acting as co-lead agents on behalf of a syndicate of agents including Canaccord Genuity Corp., Haywood Securities Inc., and Echelon Wealth Partners Inc.
Numinus Wellness Inc (TSXV:NUMI) has harvested the first legal flush of Psilocybe mushrooms in Canada by a public company under its Health Canada-issued Controlled Drugs and Substances Dealer's Licence. This news coincides with other recent developments by Numinus Bioscience, the Company's 7,000 square foot analytics and research laboratory, which is focused on handling various psychedelic substances and developing analytical methods and formulations for the evolving psychedelics space.
In addition, Numinus includes in its recent developments an amendment application to its Controlled Drugs and Substances Licence. The amendment will additionally permit the sale of Psilocybe mushroom fruiting bodies and extract for clinical research protocols and the development of standardized testing for additional psychedelic substances.
Revive Therapeutics Ltd (CNSX:RVV) (OTCMKTS:RVVTF) announced it has signed a supply agreement with Havn Life Sciences Inc. to source naturally-derived psychedelic compounds, such as psilocybin, for use in future investigational new drug applications. If accepted, it would enable studies and clinical trials under Food and Drug Administration (FDA) guidelines.
Havn Life Sciences is focused on standardized, quality-controlled extraction of psychoactive compounds from plants and fungi, and the development of natural health care products from non-regulated compounds.
__________
TDR: The announcement furthers Revive's focus and commitment to the development of psilocybin-based medicine and delivery systems. This company has issued three press releases since September (11 so far in 2020) on the compound, including the announcement of a Clinical Trial Agreement with the University of Wisconsin System (UWS) to begin a Phase 1 discovery process for the potential treatment of methamphetamine use disorder.
Given Revive's advancing psychedelics formulations/drug delivery platform and deep experience planning and conducting phased clinical trials (Bucillamine), we think Revive should be given more credit as a dedicated psilocybin research leader.
1. Mixed Bag For Psychedelic Stocks With Oregon Measure 109 Ballot Approaching
It was mixed for the largest psychedelic stocks this week as any positive movement was predominantly news driven. Those without news largely languished on lower volume and dragging index action.
| | | | | | |
| --- | --- | --- | --- | --- | --- |
| Company | Ticker | Price ($) | Weekly Change (%) | WoW Volume Trend | Market Cap ($) |
| Compass Pathways | CMPS | 38.39 | -1.28 | ↗ | 1.34B |
| Mind Medicine | MMED | 1.32 | 9.09 | ↗ | 370.52M |
| Champignon Brands | SHRMF | 0.405 | 3.84 | ↓ | 70.54M |
| Numiness Wellness | NUMI | 0.425 | 26.86 | ↑ | 48.56M |
| Revive Therapeutics | RVV | 0.225 | -9.99 | ↗ | 36.89M |
| Mydecine Innovation Group | MYCO | 0.235 | -18.96 | ↓ | 34.33M |
On the plus front, Numiness Wellness soared on news that it had harvested the first flush of psilocybe mushrooms in Canada by a public company. The hope is that Numiness can establish a dominant position for research psilocybin with its early-mover advantage. With R&D/clinical trial programs (and intentions) mushrooming worldwide, supplying pharmaceutical-grade psilocybin is an important component of Numiness' business strategy. They are an early industry forerunner in this niche area of the market.
Another beneficiary of positive mention was Compass Pathways Plc, which was having a dreary week until CNBC's late-Friday stick save.
Before appearing on the program, shares of CMPS were down roughly 12.5% on a consistent drumbeat of selling; after the interview—vascillating between +/- following a huge run on explosive volume. Although we did not hear anything from CEO George Goldsmith we didn't already know, it was enough to lift Compass shares close to par on the week.
Oregon Measure 109 Ballot May Impact Psychedelic Developments in November
Looking ahead for future psychedelic developments, Oregon Measure 109, the Psilocybin Program Initiative is on the ballot in Oregon on November 3, 2020. Oregon voters will decide on an initiative that would establish a psilocybin mushroom program, and Measure 110, an initiative to decriminalize drugs and establish an addiction treatment program. Oregon would be the first state to decriminalize all drugs and legalize psilocybin if the measures are approved.
Although we've previously stated that the measure is more symbolic than material at this time, we feel it has the potential to carry the market until the election. While a positive outcome does little for psych pharma profits now, it's a key bridge towards breaking down rigid regulatory and commercialization barriers. A bona fide milestone moment, potentially.
After all, it's always tougher for the first state to legalize than the second.